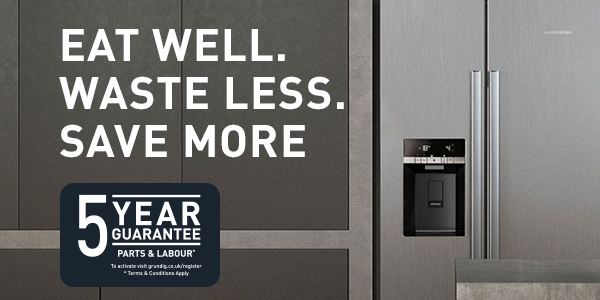 Grundig Refrigeration
Keep your food fresh and tasty with a Grundig fridge, with generous capacities up to an impressive 368 litres.
Grundig fridge freezers include technologies such as IonFresh and Vitamin Care Zones which help keep your food fresh and preserve vitamins and nutrients as well as saving money on spoiled food.
Grundig IONFRESH
IonFresh technology helps your food stay fresh for longer. It uses ions to neutralise harmful bacteria and odour molecules in the fridge so that the air inside is kept clean.
Discover the Grundig Refrigeration range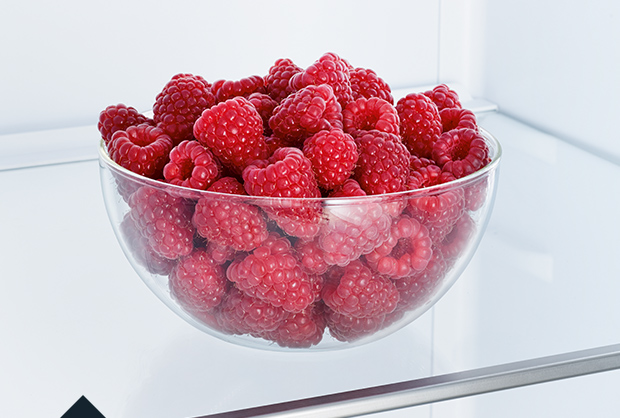 Duo Cooling No Frost Technology
Separate cooling systems for the fridge and freezer help to prevent odour transfers, so food in the fridge won't dry out as quickly.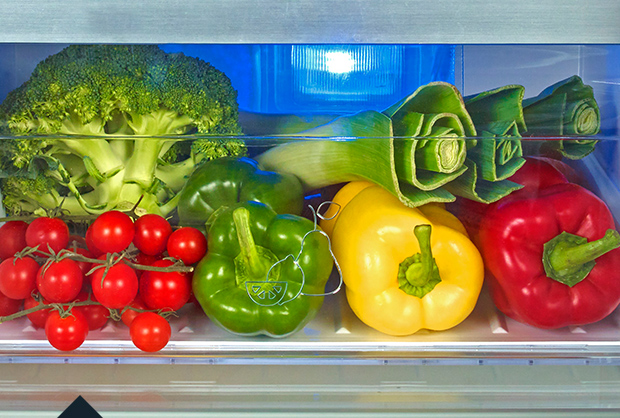 Vitamin Care Zone
Grundig fridges use blue LED lights to recreate natural lighting conditions, preserving vitamin content in your fruit and vegetables so you can enjoy maximum taste and nutrition.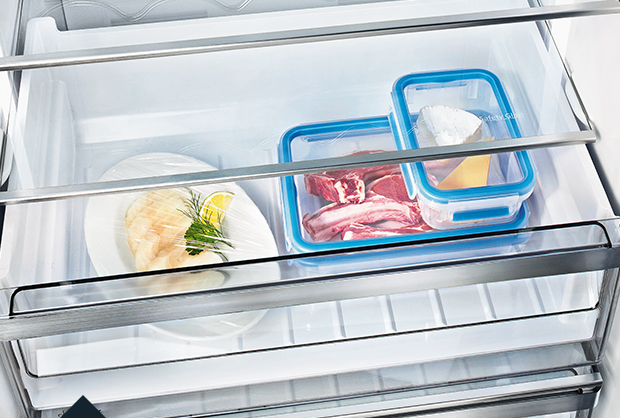 0-3°C Super Fresh Zone
This zone keeps meat, fish and dairy products fresher so they retain their flavour and nutritional benefits for longer, as well as appearing fresher.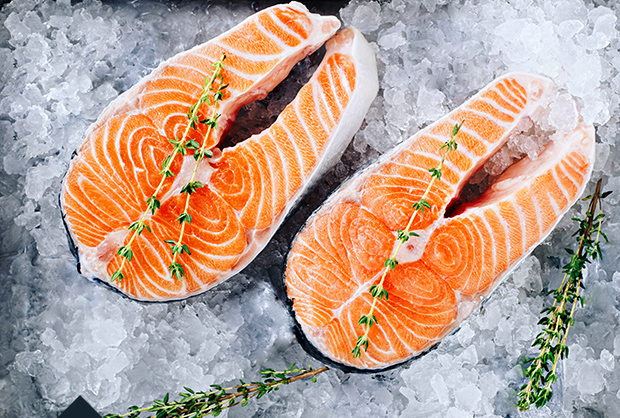 Fast Freeze
Activate rapid freezing before you go shopping to lock taste and goodness into the food you bring home.