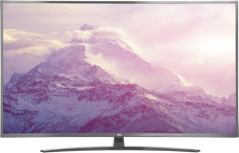 Repairs
Something not quite right? It doesn't matter where you bought it, our experts are ready to fix it for you. You can throw anything at us (not literally) – washing machines, cookers and hobs, fridge freezers, computers, TVs – and we'll sort it out.
Why us?
Repair options
Help
Repair options
Choose your tech and we'll break down all the options for you.
Laundry
Dishwashers
Ovens & cookers
Fridge freezers
TVs
Computing
Mobiles
Computing
Screen gone dark? Our experts are ready to give your computing device the care it needs so you can be back in business as soon as possible.
Asus, Acer, Compaq, Dell, Fujitsu, HP, Lenovo, LG, Microsoft, Samsung, Sony, Toshiba
MacBook, MacBook Pro, MacBook Pro with touchbar, MacBook Air
Data recovery and virus removal
Data recovery
Uh oh. All of your photos, files, documents or data have done a disappearing act? Don't panic – our experts are here to help you get it all back. Sweet relief.
We use cutting edge data recovery software to find lost files - whether it's been deleted, lost or corrupted
Our Data Recovery Advanced service is designed to help when your drive has a mechanical or component failure
On the small chance that we can't successfully recover your data - we'll refund the cost of the service to you
We can help with laptops, desktops, all-in-ones, internal and external HDD, and internal and external SSD
Virus removal
Your computer has called in sick with a virus, spyware, malware or some other unpleasant Internet bug. Don't panic – our experts are here to help your computer get well soon.
If your computer is infected by a virus, Trogan, worm, spyware or malware, our team of experts will track them down and wipe them from your computer
We'll scan your computer using our special software, and remove viruses, spyware and malware
We'll install any internet security or anti-virus software you've purchased.
This fixed price includes all labour – but any replacement parts will be charged separately.
Laptop, MacBook or desktop PC
What makes us different?
It doesn't matter where you bought your device – we can still help!
Get a free in-store diagnosis - simply bring in your computer for a no-obligation quote
No fix, no fee - if we can't repair it, you won't pay a penny
We'll fix software in store, but will send to our National Repair Centre for more expert attention if needed
Once our experts have checked things over, we'll give you a call to confirm costs. You can come in-store anytme to pick it up once it's fixed.
Get it cheaper with our Tech Treatment bundles Pick from our list of expert computer support services, from set-up to repair
Learn more