Hisense Televisions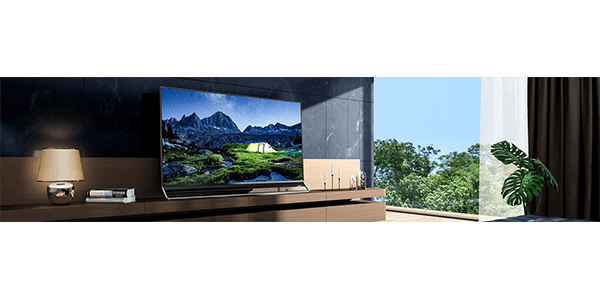 TV your way.
Designed with you in mind
Hisense TVs are created in a way that helps you get the most out of your TV. Every feature and every piece of technology used to build your TV is there to help you get the best viewing experience.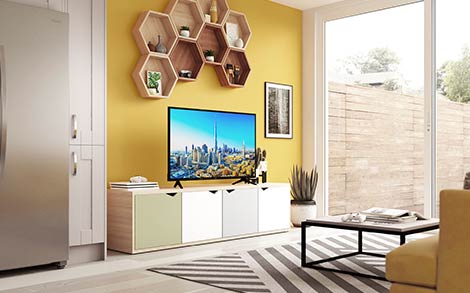 The
ultimate
4K experience.
ULED and HDR Perfect technology and vivid 4K images are combined with incredible sound quality, so you'll be completely immersed in your favourite TV, films and sport.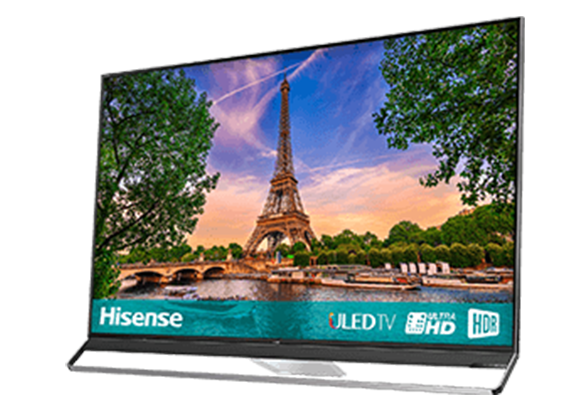 Faster access to your favourite TV apps with only one touch. Simply press one of the dedicated buttons on your remote to start watching the latest entertainment on Amazon, Netflix, YouTube and Freeview Play.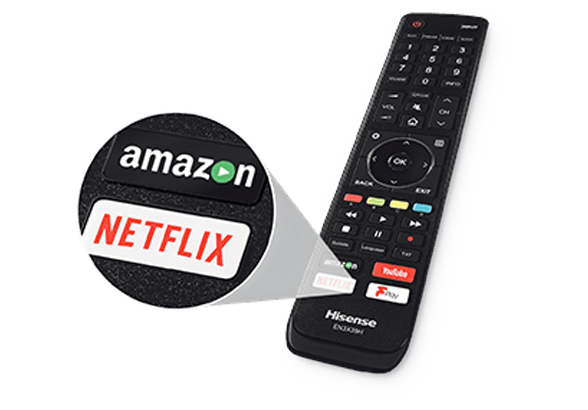 You're only three clicks away from amazing viewing with smart TV through Hisense. You can customise where you put the content you love, so you can get to it faster and easier.