Over 100 years cleaning experience
Hoover the original
Globe
Globe is Hoover's range of highly manoeuvrable upright vacuum cleaners designed with innovative 'twist and steer' technology. Globe features a multi-cyclonic no loss of suction dust separation system designed for high performance output. With its Hoover patented twist & steer technology, Globe provides you with directional control to glide around and under furniture in your home with maximum ease.
Globe is available with a 1 year guarantee and is packed with all the features to make your household cleaning quick, effective and hassle free.
Key features

Twist & Steer Technology for ease of movement around your furniture

Multi Cyclonic, No Loss of Suction dust separation for sustained high performance

Extendable reach including full 13 stair cleaning

Reduction in size for compact storage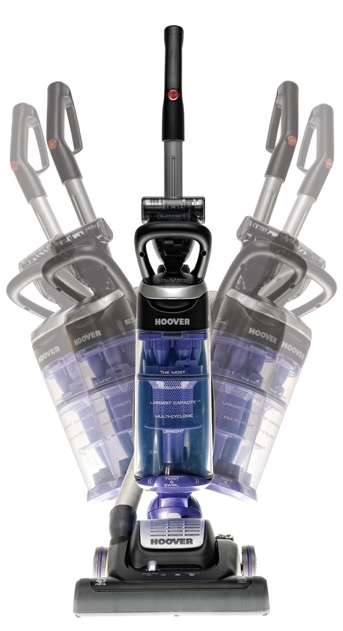 Flex Multifunction tool
Available on Globe GL1109, our unique and exclusive Flex Multifunction tool is great for numerous cleaning chores. Giving you additional easy reach, this tool has a number of adjustable positions to allow you to precisely direct the suction, making it ideal for those awkward and difficult to reach areas around your home.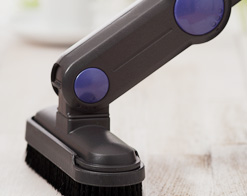 1. The Duster
The soft dusting brush is designed to gently, yet effectively, clean delicate surfaces and fabrics. From your furniture to your blinds, you'll be able to give your home a deep and thorough clean.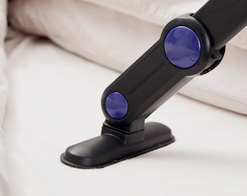 2. The Mattress Tool
Remove the dusting brush from the head and you have the ideal tool for getting dust and dust mites out of your mattress and sofas.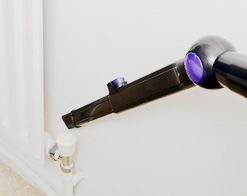 3. The Crevice Tool
The long extendable crevice tool is ideal for getting into nooks and crannies such as behind your radiators.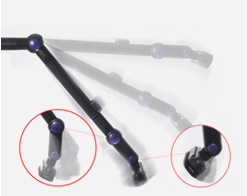 4. The Adjuster
The adjuster is located at 3 points on the product. The base, the neck and the head. Adjustable by turning 360 degrees the adjuster allows the flex multifunction tool to reach over, under and around objects.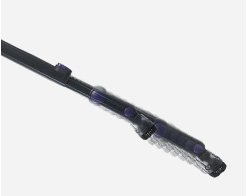 5. The Extender
The integral telescopic extender increases the flexi tool length from 56cm to 75cm allowing you to reach those high cobwebs easily.