HP ENVY Curved All-in-One
The world's widest curved All-in-One.
Get the immersive entertainment experience you've been waiting for with the world's widest curved All-in-One PC.
View Envy Curved All-in-One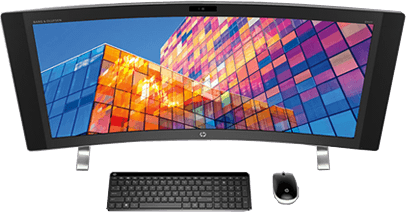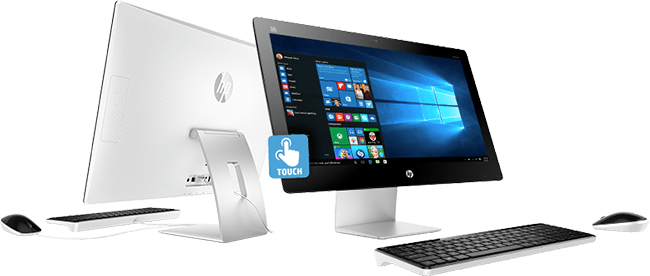 HP Pavilion All-in-One
Minimalist design.
Maximum impression.
It's about time to think of the desktop as the slim, sleek device it can be. This leading All-in-One's distinctive look brings fashionable design to the center of your home, and its trusted HP performance makes the experience just as unforgettable.
View the Pavilion All-in-One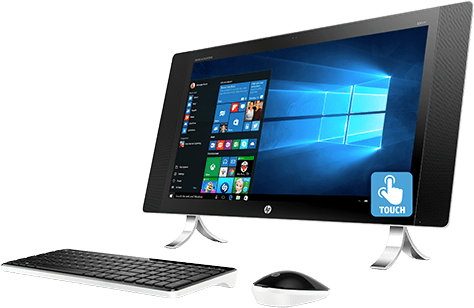 HP ENVY All-in-One
A work of art at any angle.
We crafted the HP ENVY All-in-One to make a statement. It's not just a computer - it's a work of art.
View the Envy All-in-One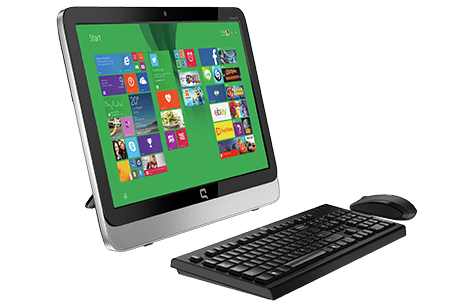 HP All-in-One
All you need in an All-in-One.
Get all the power you need in an elegant, slim design with the HP 18 All-in-One, backed by the quality and reliability of HP.
View the range of All-in-Ones
HP Pavilion Desktop
Out with the old,
in with the bold.
While other towers have been standing still, HP has revolutionized the category. From magnified performance and reliability to its stylish redesign.
View the Pavilion Desktop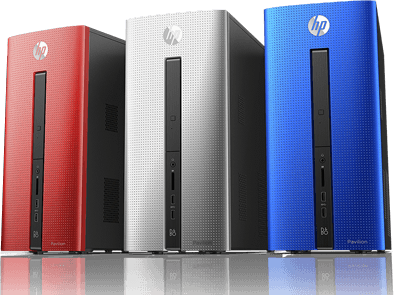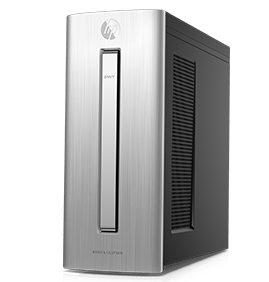 HP ENVY Desktop
Designed to inspire you.
Your creative energy can't be contained, and you need a machine that can keep up. Be ready for when inspiration strikes.
View the Envy Desktop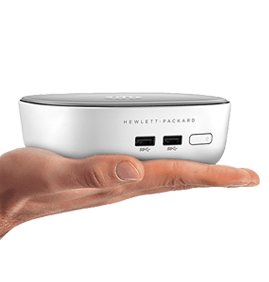 HP Pavilion Mini
Mighty power. Tiny size.
Now you can get the power and features you need in a small, attractive package with the HP Pavilion Mini.
View the Pavilion Mini
HP Slimline Desktop
Slim on size. Big on reliability.
Conquer your day with this newly redesigned HP tower that is reliable, slimmer, and also affordable.
View the Slimline Desktop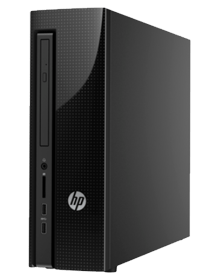 Visible performance
With a brushed-metal chassis and HP LED Lighting Control for customizable lights, this tower demands attention. Blast one color, or change it up with lights that react to its performance.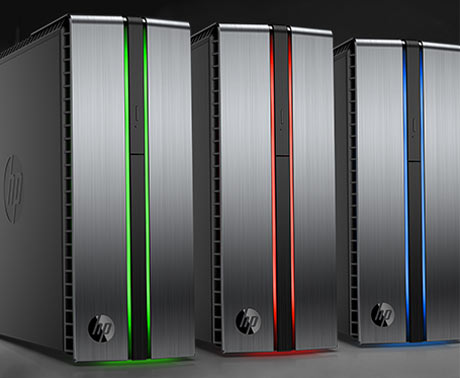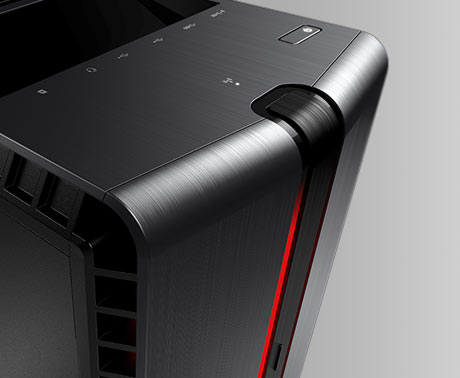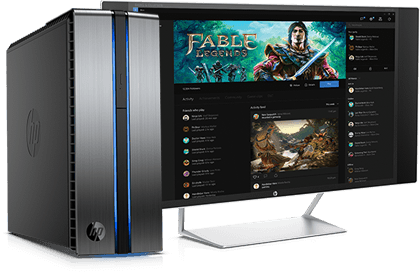 The best Windows 10 experience.
Windows 10 + HP. This is huge.
Windows 10 is the best combination of the Windows you already know, plus a lot of great improvements you'll love, especially if you're an Xbox user. Now you can connect to your Xbox community and your Xbox One console games directly from your HP ENVY Phoenix.*
Change the game

High Performance
Do more, faster. Packed with the latest power and performance technologies - including a 6th generation Intel® CoreTM processor - the HP ENVY Phoenix keeps up with the most demanding tasks.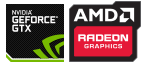 Choose from a range of GDDR5 graphics options
Amazing graphics provide a great experience for entertainment, gaming, and more. Choose from a wide range of graphics options from the NVIDIA GeForce GTX or AMD Radeon series.

Support 4 monitors
Easily support up to four monitors with 4K resolution for an ultimate visual experience.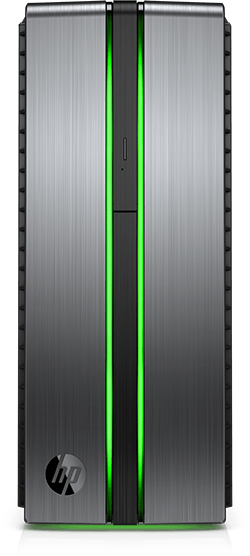 Overclocking capability*
Unleash the full potential of the HP ENVY Phoenix. Boost your gaming performance and other desktop tasks with the overclocking functionality.1

Liquid cooling*
The hassle-free liquid cooling system quietly and efficiently draws heat away from high-performance processors, helping to protect sensitive components from heat overload.

Up to 32GB DDR4 Memory*
Do more with more memory. Whether gaming, watching high-definition videos, or multi-tasking across applications, the HP ENVY Phoenix with up to 32GB DDR4 memory keeps up with you.
*optional features
Engineered for the future of gaming
This desktop can evolve with you. With optional liquid cooling and tool-less access to the hardware, crank up your gaming power with addictive customizability.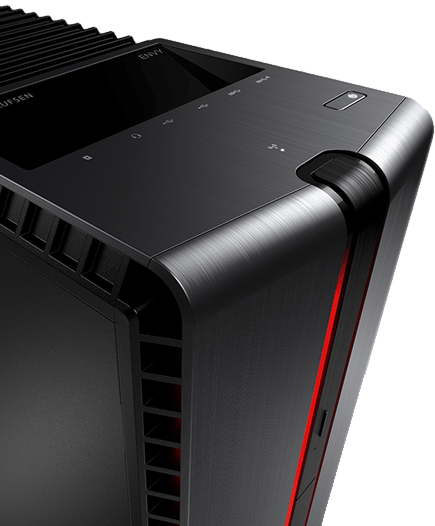 Customize with ease
Easily expand your machine's performance for an experience that's all you. It's simple to reach the hardware and quickly upgrade parts between battles.

Solid-state drive
Meet the lightning-fast drive that can keep up with your every demand. Load your apps fast with a quick and efficient solid-state drive.

Packed with ports
Connect to displays, printers, devices, and more with ease.
Optimised experience

Audio Control
The Audio Control panel with tuning by Bang & Olufsen puts you in control of your entertainment. Adjust audio settings to suit your mood and amplify your experience.

Tested for quality
Decades of experience have taught us there's nothing more important than trust. Our rigorous set of hardware tests help ensure you always get proven reliability.
HP ENVY Monitors
The display that defines the wow factor.
With wide-angle viewing, brilliant imagery, modern streamlined design, and broad port connectivity, immerse yourself into a unique blend of advanced display with media functionality.
View the range of monitors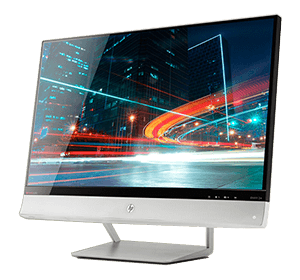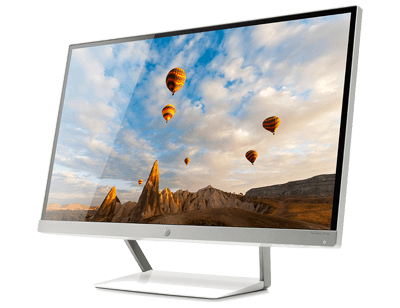 HP Pavilion Monitors
Stunning views.
Your Everyday monitor just got an upgrade. Stunning visuals, Full HD resolution, and IPS widescreen technology in a micro-thin edge-to-edge panel design.
View the Pavilion Monitor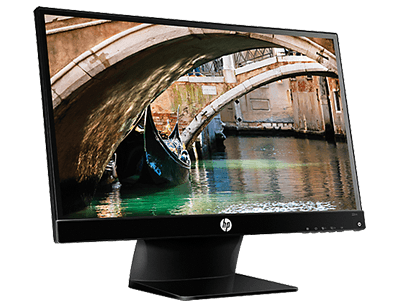 HP LED Backlit Monitors
Experience reliable performance while saving money and energy.
The HP LED Backlit Monitor provides a bright, responsive and energy efficient panel. Use as a primary or secondary display for Internet browsing, work at home, or basic gaming. A sleek and versatile monitor for your everyday viewing.
View the range of monitors