Accelerate

your next PC
Introducing Intel® Optane memory
A smart and adaptable system accelerator for your computer that adjusts to your tasks making everything you do fast, smooth and easy.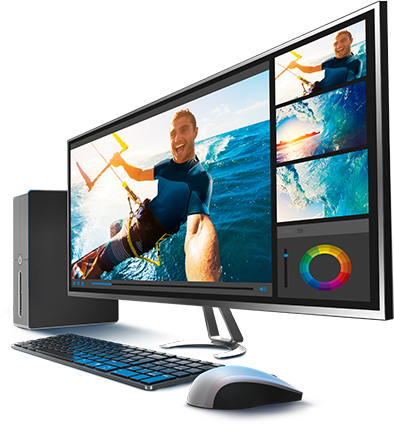 DISCOVER A NEW LEVEL OF SPEED AND RESPONSIVENESS
Launch advanced applications quickly
Fast, smooth game loading and gameplay
Elevate performance while maintaining large storage capacity



Software and workloads used in performance tests may have been optimized for performance only on Intel microprocessors. Performance tests, such as SYSmark* and MobileMark* , are measured using specific computer systems, components, software, operations and functions. Any change to any of those factors may cause the results to vary. You should consult other information and performance tests to assist you in fully evaluating your contemplated purchases, including the performance of that product when combined with other products. For more complete information about performance and benchmark results, visit http://www.intel.com/benchmarks.
1 Browser Launch Workload – Workload developed by Intel® measuring the time elapsed to launch Google* Chrome
2 Media Project Load Workload – Time elapsed to load a 500MB video project file in Adobe* Premiere Pro (CS6)
3 SYSMark 2014 SE (Responsiveness Subscore) - benchmark from the BAPCo* consortium that measures the performance of Windows* platforms. SYSmark* tests four usage scenarios: Office Productivity, Media Creation, Data/Financial Analysis, and Responsiveness.  SYSmark* contains real applications from Independent Software Vendors such as Microsoft* and Adobe* .
4 Game Launch & Level Load Workload – Time elapsed to launch Bethesda Softworks* Fallout 4 and reach the Main Menu with intro videos disabled (Launch), and the time elapsed from the Main Menu to completion of level loading (Level Load)
1-4Systems measured:
Baseline (HDD): Intel® Core™ i5-7500 Processor, 65W TDP, 4C8T, Turbo up to 3.8GHz, Memory: 2x4GB DDR4-2400, Storage: Western Digital* 1TB 7200RPM WD1003FZEX, Intel HD Graphics 630, OS: Windows* 10
Intel® Optane™ Memory: Same configuration as above with 16GB Intel® Optane™ Memory Module (Engineering Sample)
Gaming workloads were tested with same configuration, except using a discrete graphics card (NVIDIA* (EVGA) GTX 1080) with and without 16GB Intel® Optane™ Memory Module
Tested with 16GB Intel® Optane™ Memory Engineering Samples.  Results may vary in final product, but we have a high confidence level that there will be no significant differences in performance. 
Intel Reference Platform is an example new system. Products available from systems manufacturers will not be identical in design, and performance will vary.
© 2017 Intel Corporation. Intel, the Intel logo, Intel Core, Intel Optane and Intel Inside are trademarks of Intel Corporation in the U.S. and/or other countries.
* Other names and brands may be claimed as the property of others.