JBL Home audio
DISCOVER THE JBL HOME AUDIO RANGE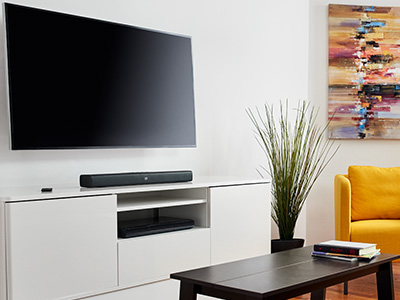 2.0-Channel Soundbar with Bluetooth
Enhance your TV sound.
Enjoy significantly better sound with more bass from your TV series, movies, and music through Dual Bass Port design.
Bring movies to life with JBL Surround Sound, without the hassle of any additional wires or speakers.
This JBL soundbar is designed to work with many of today's top TV remote controls, so you can use your existing TV remote control for both TV and soundbar.
Available in: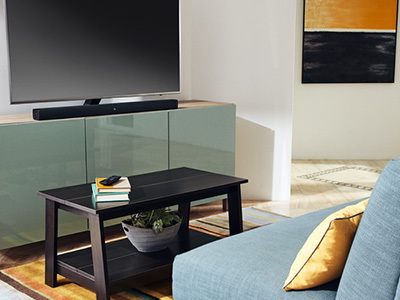 2.1-Channel Soundbar with Wireless Subwoofer
Sleek design. Impressive sound.
JBL 2.1 features Dolby® Digital, JBL Surround Sound, 300W system power and a wireless 6.5" subwoofer to provide balanced sound and deep bass for your movies, music and even video games.
Enjoy a rich and deep bass from a 6.5" (165mm) wireless subwoofer as well as the convenience of flexible placement without the hassle of wires.
JBL SoundShift® allows you to instantly switch between sound from your TV and sound from your phone or tablet.
Available in: