JVC Soundbar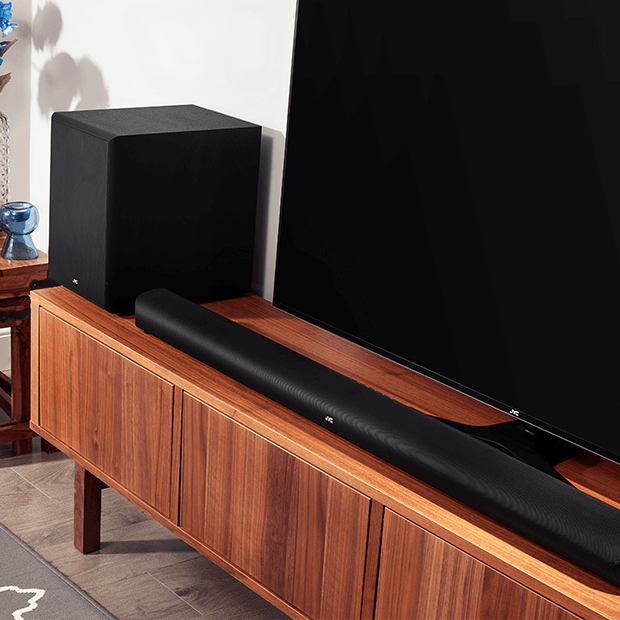 Elevate your home

entertainment

For clear, rich and powerful audio in a stylish compact design, JVC soundbars are hard to beat. Immerse yourself in cinema-quality 3D surround coming from ten speakers with Dolby Atmos, get blown away by the extra bass from built-in subwoofers (selected models), and connect to other devices wirelessly using Bluetooth.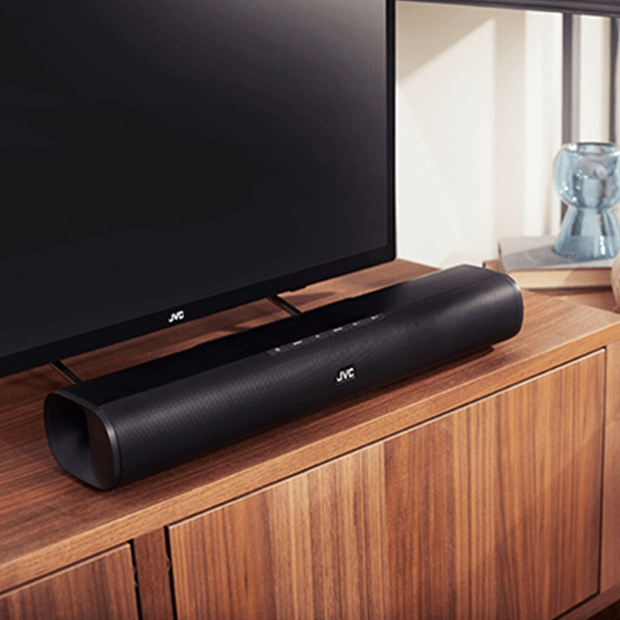 Compact

soundbars,

powerful sound

The compact and stylish JVC TH-D227B soundbar brings amazing audio into your living room without taking up much space – you can even mount it to the wall. It's packed with great audio tech, and you can adjust the sound for movies or music exactly how you like it.

The larger TH-513 packs even more of a punch. If you've got a bigger space, it' a great option for bringing music, movies and sports to life.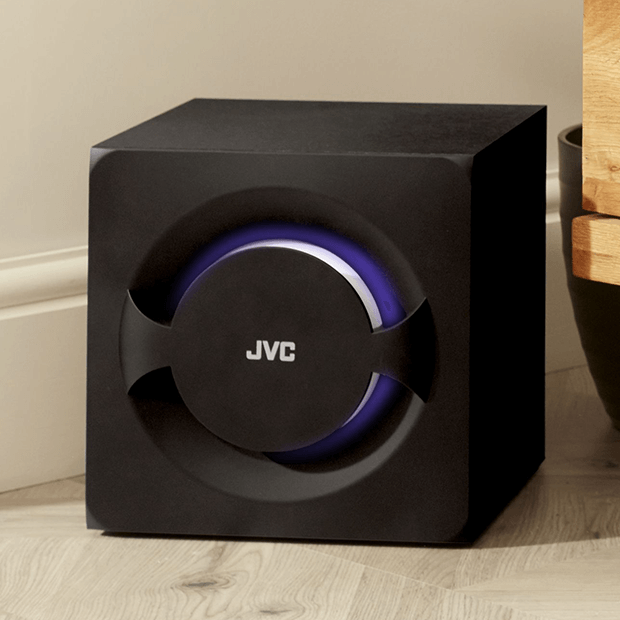 Soundbars with
built-in subwoofers
If you want to add a hit of extra bass to your home cinema experience, go for a JVC soundbar with a built-in subwoofer. You'll hear the roar of a race-car and rumble of a thunderstorm as if you were right there!
JVC offer a wide range of wired and wireless soundbars with sub woofers, all packed with great features - from compact designs ideal for smaller living spaces, to powerful top-of-the-range soundbars that will blow you away with rich, defined, room-filling sound.