Unleash your potential in the kitchen.
Every baker from beginner to master will love Kenwood's advanced, stylish food mixers, food processors, and hand mixers. Designed with clever solutions to make every task quicker and easier, whether you're baking a cake or just getting some veg chopped for coleslaw, you can get it done efficiently.

Kenwood food mixers
– the ultimate kitchen companion.
Powerful, controllable, and durable, Kenwood food mixers are full of innovative features that will set your culinary creativity free and help you create delicious meals everyday.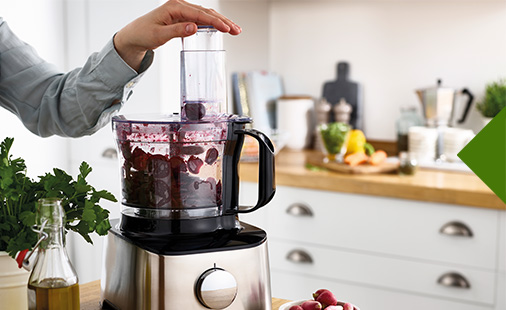 Kenwood food processors
– create goodness from scratch.
Shred, chop, slice and grate your ingredients precisely and safely with a stylish Kenwood food processor – a kitchen essential that will save time and help you get dinner on the table faster.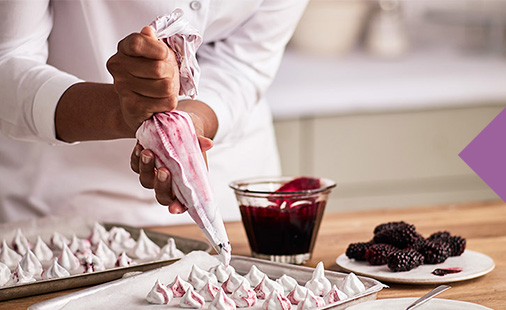 Kenwood hand mixers
– the joy of homemade.
Every keen baker needs a quality hand mixer they can rely on. Compact and lightweight, Kenwood hand mixers give you greater control, more freedom, and make getting a well-mixed batter or light fluffy whipped cream effortless.
Everyday preparation.
Sometimes the smallest products make the biggest difference when it comes to getting things in the kitchen done quickly and easily.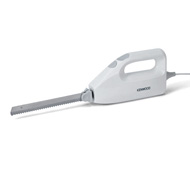 A kitchen essential.
Kenwood Electric Knife
Cutting everything from meat to bread is so much easier with Kenwood's electric knife. The quality stainless steel blades deliver precise cutting, while the additional freezer blade will make those tougher jobs feel like butter.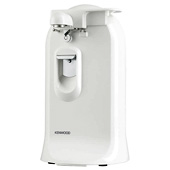 Save time and hassle.
Kenwood Can Opener
This tabletop can opener quickly, easily, and safely opens cans of all sizes, from soup to fruit. There's also a handy knife sharpener and built-in bottle opener too.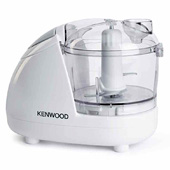 Neat and compact.
Kenwood Mini Food Chopper
The perfect kitchen companion if you're short on storage space, it's great for chopping breadcrumbs, herbs and making purees. The bowl is dishwasher safe to it's easy to clean too.

70 years young.
Kenwood is the creation of innovative engineer Kenneth Wood, a pioneer of high quality kitchen appliances. His founding philosophy and principles still guide the company today.

Always innovating.
Ever since Kenwood's founding in 1947, they have improving and innovating their products. Today our kitchen appliances feature advanced electronics, modern materials and exciting new functions to make cooking exciting again.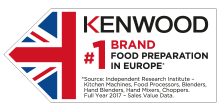 British design engineering.
British quality and design is at the heart of every Kenwood appliance, so you can trust it to perform every time.