Powering healthier lifestyles.
Kenwood's advanced blade technology in both their smoothie makers and blenders will help you achieve the precise texture – whatever healthy dish you're creating. Impress your family and friends with fresh smoothies, tasty dips, chunky vegetable goulashes and more.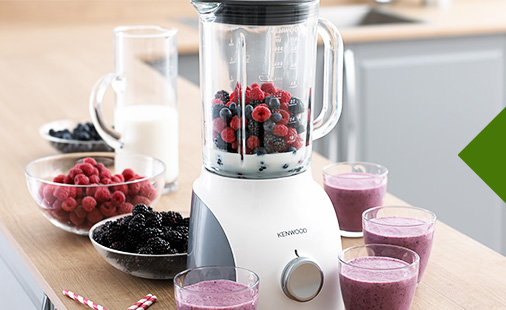 Power and precision.
Chop, blend and purée, there's so much you can create with a powerful Kenwood blender, from refreshing, fruity cocktails to tangy salsas and warming winter soups.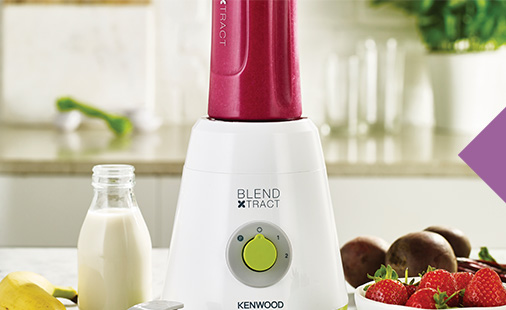 Your workout partner.
If you're a fan of fitness or looking for a nutrient boost – a handy Kenwood smoothie maker is a real must-have.
Easily get your daily intake of fruit and vegetables with Kenwood.
We all know the importance of getting five-a-day into our diets. Due to our busy lifestyles, it isn't always that simple. Kenwood's smoothie makers and blenders make it that bit easier to be healthier.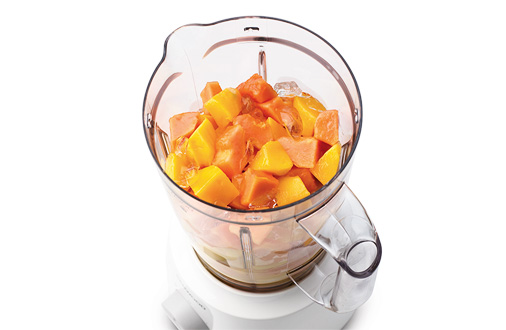 70 years young.
Kenwood is the creation of innovative engineer Kenneth Wood, a pioneer of high quality kitchen appliances. His founding philosophy and principles still guide the company today.

Always innovating.
Ever since Kenwood's founding in 1947, they have been focused on innovation. Today our kitchen appliances feature advanced electronics, modern materials and exciting new functions.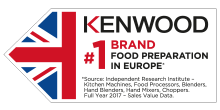 British design engineering.
Quality and durability are the hallmarks of every Kenwood product. It's this, combined with British design, which makes Kenwood so special.