WELCOME IN THE KITCHENAID WORLD

BAKING
For everything you want to make.
Elegant and iconic rounded-head tilting stand mixers.
Easy to use and clean.
Versatile and compatible with a wide range of optional accessories.
Cast metal design, 5 year warranty.
Strong, sturdy and resistant.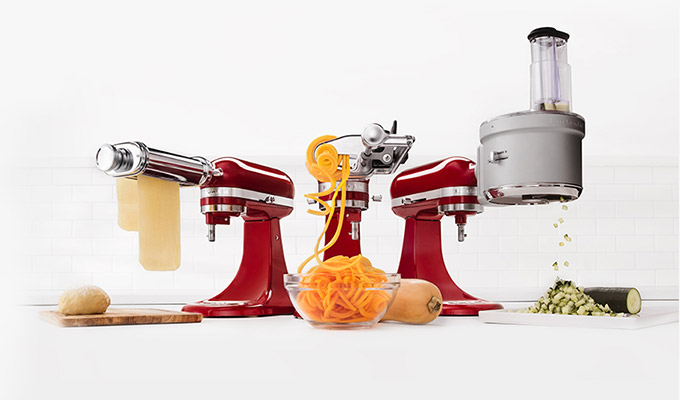 COFFEE & BREAKFAST
Kick-start the day with a boost of energy.
A range of coffee makers featuring advanced technology and elegant designs.
Easy to use and clean.
A range of strong and sturdy kettles.
Easy to handle.
A range of toasters for toasting, defrosting, reheating and keeping warm.
Durable and designed for all types of bread.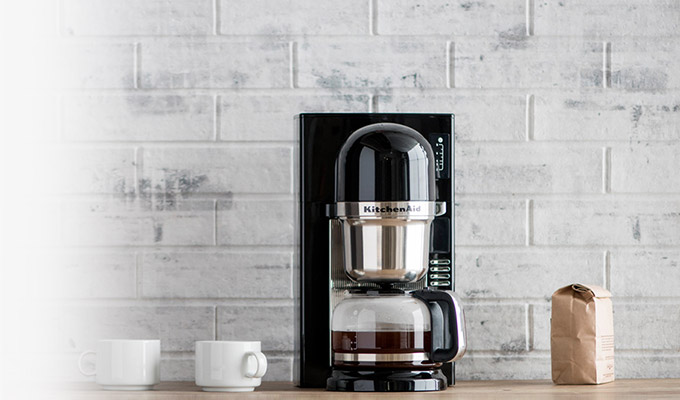 HEALTHY & FRESH
A good healthy gesture is a sign of a positive attitude towards life.
A range of durable and powerful blenders.
Smoothly blends any ingredients.
A range of silent and easy-to-handle hand blenders.
Grind, chop and whisk without damaging your bowls.
A range of strong and sturdy juicers.
Extracts all the juice from any soft or hard fruit and vegetable.
A range of multifunctional appliances for chopping and cutting.
Slice, chop, knead, mince and purée any ingredient.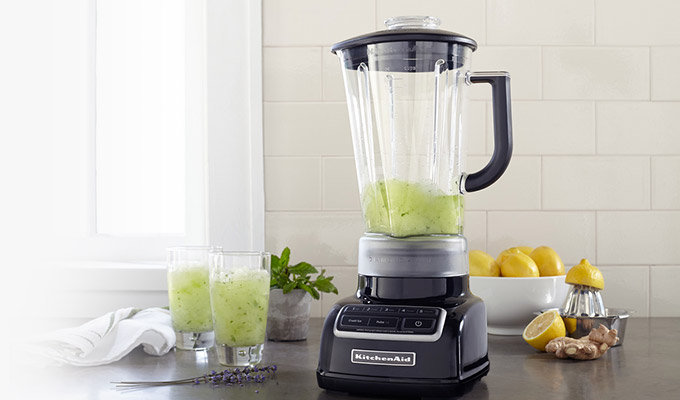 CULINARY
All the simplicity, control and precision associated with the timeless design of KitchenAid.
Cook Processor: quick and easy all-in-one.
6 automatic modes for boiling, frying, kneading, simmering, mixing or purêeing.
A range of compact warming appliances with 12 preset modes.
Sweat, seal, simmer, boil or steam.