Customer Services

Laptop Repairs
Laptop Repairs
At Currys PC World we can repair and upgrade a wide range of laptop brands at our Team Knowhow Repair & Service Centre.
You can bring your laptop to a Team Knowhow Repair & Service Centre any day of the week and not only will we diagnose the problem with your laptop for free, we offer a no fix, no fee guarantee – if we can't fix it, you won't pay a penny.
We can fix a wide variety of laptop issues in store including virus removal, hardware upgrades and data recovery.
If we are unable to fix your laptop instore, we will send it to our state-of-the-art National Service Centre, where our Repair experts have access to the latest technology to ensure that more complicated repairs are completed successfully.
Transparent Pricing
In addition to our free diagnosis and no fix no fee policy, we also offer, for extra peace of mind, a transparent pricing policy of a £60 fixed price for labour, plus cost of any additional parts. If parts are required to fix your PC, we will let you know in advance how much these will cost and get your approval to prior to carrying out your repair.
If you'd prefer not to carry on with the repair, your laptop will be sent back to the store you took it to for you to collect.
Guarantee
All out laptop repairs include a 12 month guarantee covering the repaired fault.
Hardware and software upgrades
Our Team Knowhow Repair & Service Centre can also perform most common hardware and software upgrades to your Windows computer such as installing additional RAM, hard drives, and software.
Laptop Repairs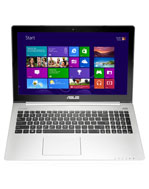 One-off Repair
£60 + parts
12 month guarantee
Covers you for the fault we repair
Repaired in store or at our state-of-the-art repair lab
Free in store diagnosis
Available 7 days a week, across most of the UK
Nationwide coverage
Fixed price for labour & delivery
No fix, no fee