Cooking Flexibility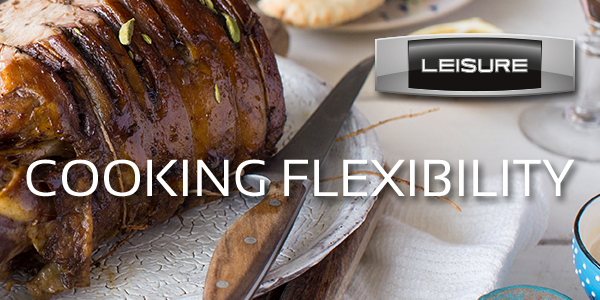 From the cutting edge to the traditional, find out how we can help you make light work of the toughest culinary challenges with some of the key technologies and features on our Leisure Range Cookers.
Choose a fuel type that's right for you

Key Technologies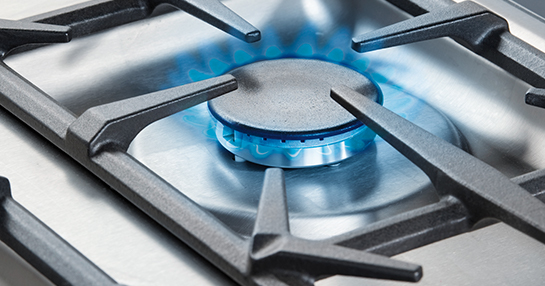 Hob burners
Dependant on the model you ultimately choose, cook up a storm with up to 7 Burners on the larger 110cm models...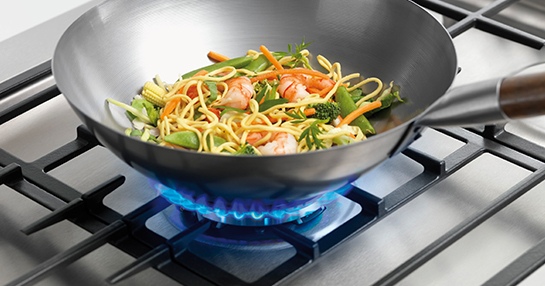 WOK BURNER
Large powerful gas burner provides a high heat to quickly heat up your pan, particularly useful when you need to boil water quickly or when flash frying food, such as cooking a stir-fry.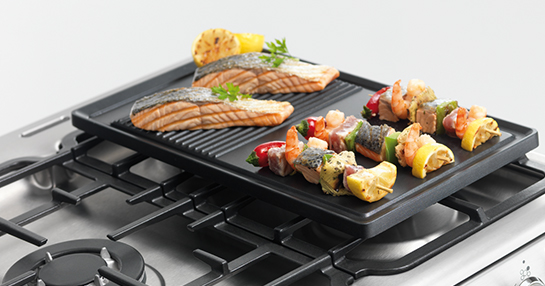 Griddle
Cooking on the griddle is a delicious and healthy alternative to frying your food and is the closest taste you will get to barbecue food. Everything can be cooked on a griddle, including meat, fish, vegetables and fruit.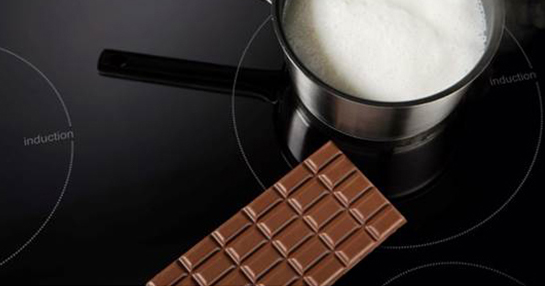 Induction hob
Using electromagnetic waves, the Induction hob cleverly recognises the size of your pots and pans, and emits heat quickly and efficiently to the pans base surface, ensuring that no heat or energy is wasted. Once the pan is removed, the hob turns off automatically, leaving no residual heat so ultimately much safer. Cleaning is easy too as spillages wont burn or stick to the hobs surface.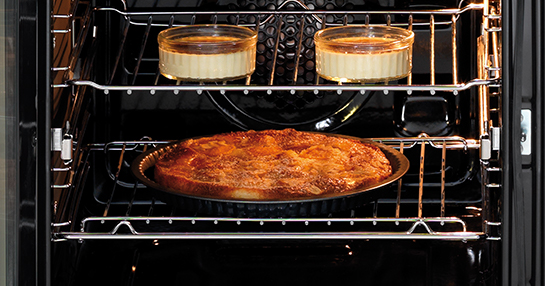 True fan cooking
Fan cooking is ideal for fast and even cooking results. The circular element combined with fan motor and specially designed cavity ensures that the oven temperatures are even throughout, and things heat up quickly. It will allow you to cook most things at a lower temperature and in a shorter time.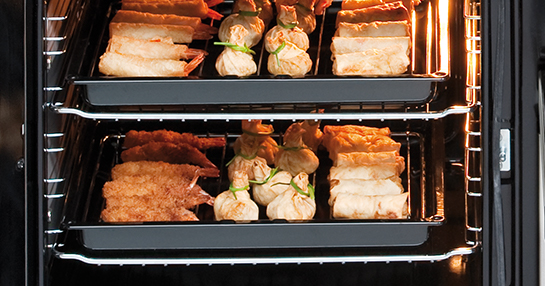 Conventional cooking
Great for Baking. Static or conventional cooking uses two elements at the top and bottom of the oven, relying on natural convection to circulate the air in the oven. This slower and more natural air movement is loved by bakers as it allows cakes and breads to rise better. If you're baking a fruit cake or a bloomer, this is the perfect function for you.

New slow cook oven
The Cuisinemaster 100cm and 110cm Range Cookers come with a 28l oven with slow cook setting - ideal for cooking succulent and sumptuous stews, casseroles and curries, so you can pop dinner in the oven and enjoy your day confident that it will be cooked to perfection.
MAINTAINING YOUR NEW LEISURE RANGE COOKER
We know keeping your New Range Cooker in prestine condition is important, so every model is designed to ensure you enjoy cooking, but that cleaning is simple, quick and hassle free.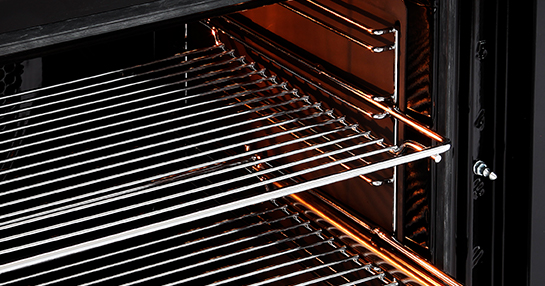 Catalytic Liners
Catalytic liners for easy cleaning. Cook Clean Liners are specially coated panels installed on the side walls of the main ovens. When cooking at high temperatures, fat spits, dirt and grime are burnt off - removing the need to scrub the oven walls to keep them clean.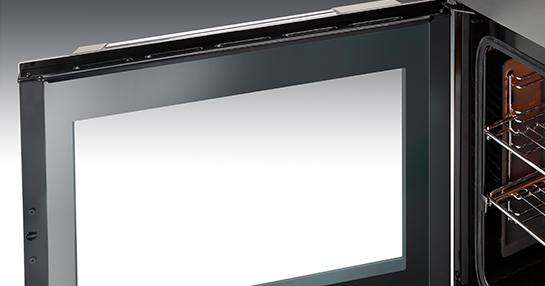 Removable inner door glass
All Leisure Range Cookers have a full glass inner panel which can be easily and fully removed for quick and hassle free cleaning. Additionally the interior door glass is coated with innovative Nano Coating technology which resists grease and dirt so your oven will always look great!