Cooking Flexibility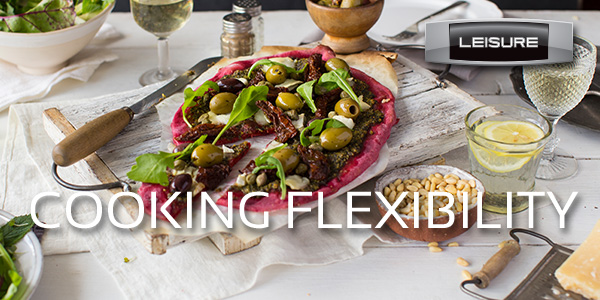 We believe in giving you just the tools you need to help you grow your culinary skills and confidence in the kitchen. That's why our range cookers are created with the latest features and technologies that even the most skilled of your foodie friends would envy.
Choose a fuel type that's right for you

Key Technologies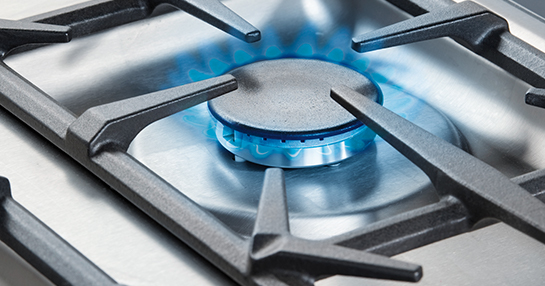 Hob burners
Depending on the model you ultimately choose, cook up a storm with up to 7 Burners on the larger 110cm models.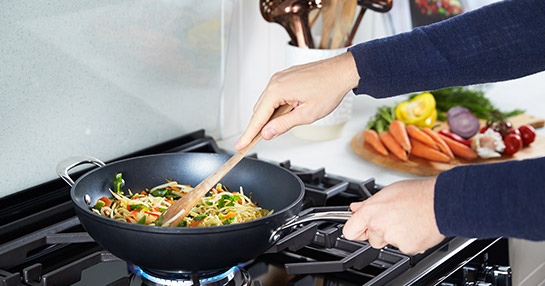 WOK BURNER
Perfect an authentic Asian recipe with the twin gas burner. The high power burner, when combined with the generous hob space provided, gives large woks enough room to rustle up tasty stir-fries.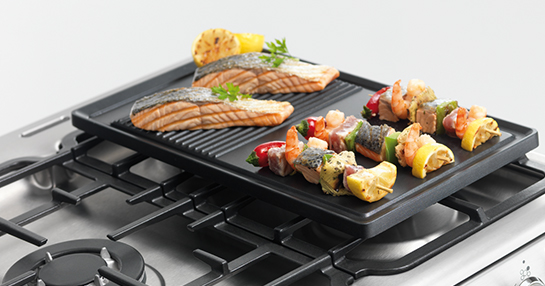 Griddle
A delicious and healthy alternative to frying. Cooking on the griddle can jazz up a simple meat, fish or vegetable dish. Delivering a picture-perfect chargrilled finish, you'll get similar results from griddling as you would from barbequing outdoors.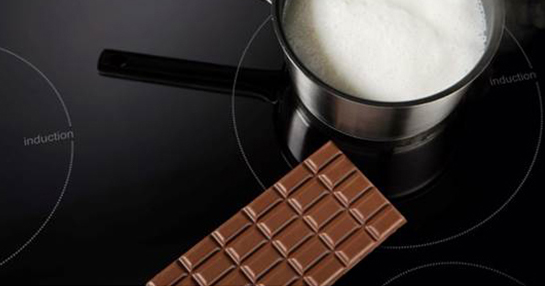 Induction cooking
Feature-rich and satisfyingly simple to clean, the sleek and stylish induction hob offers responsive and rapid pan heating for fast cooking results. It's also incredibly energy efficient, heating the pan instead of the hob, making it the perfect option for the 21st century chef.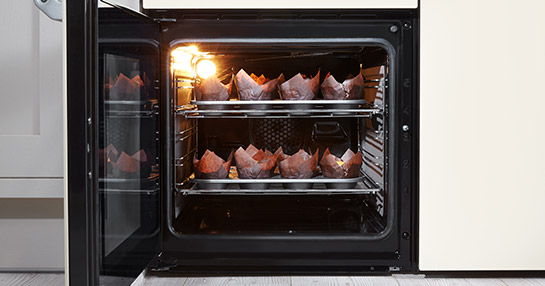 True fan cooking
You can enjoy a perfectly proportioned bake thanks to fan cooking. Brilliant for batch baking, the fan and circular element ensure that heat is distributed evenly, for quick, even cooking and picture-perfect results.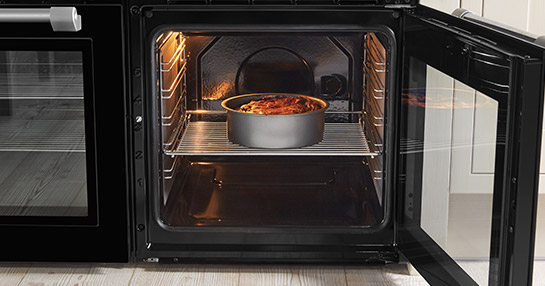 Conventional cooking
Perfect for budding bakers, conventional cooking uses elements at the top and bottom of the cavity to heat the oven. The slower and more natural air movement produced is brilliant for home-baking.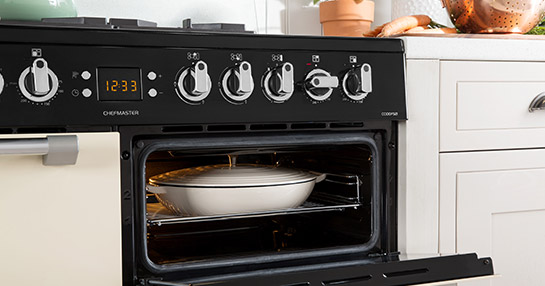 Slow cook oven
For those who crave a little more culinary freedom, the 33L slow cook oven has a minimum temperature of just 50°C, so you'll be able to add hearty stews or casseroles to your mealtime menu.
MAINTAINING YOUR NEW LEISURE RANGE COOKER
We know keeping your New Range Cooker in prestine condition is important, so every model is designed to ensure you enjoy cooking, but that cleaning is simple, quick and hassle free.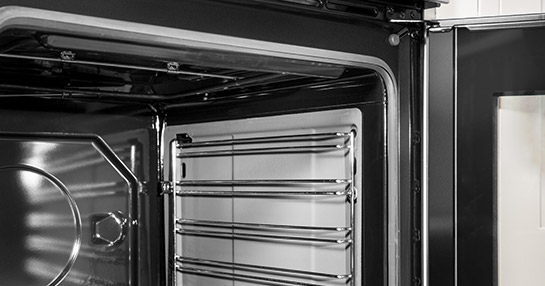 Cook Clean Liners
By catching grease and cooking oil from inside of the oven, catalytic liners help you spend less time scrubbing your oven, and more time planning your next recipe.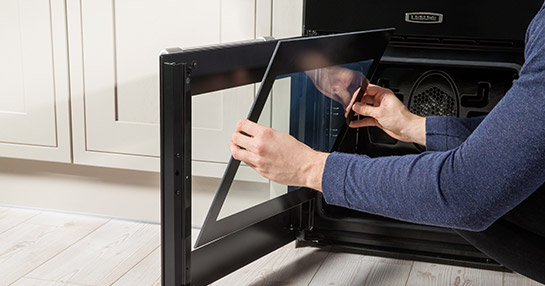 Full Glass Inner Doors
Keeping an eye on your food while it's cooking is easy thanks to the oven door's full glass panel. The glass panel can also be easily removed for smooth and simple cleaning.