Lenovo Yoga Book

Draw, Digitize, Paint
Great for Creativity
Shop now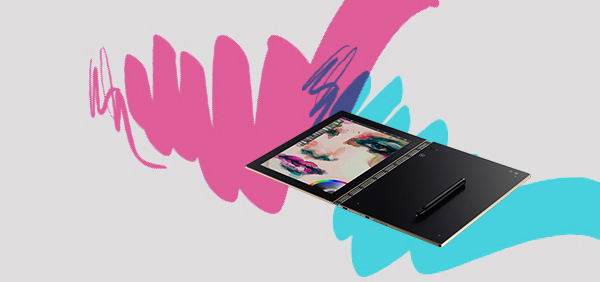 The ultimate on-the-go creativity tablet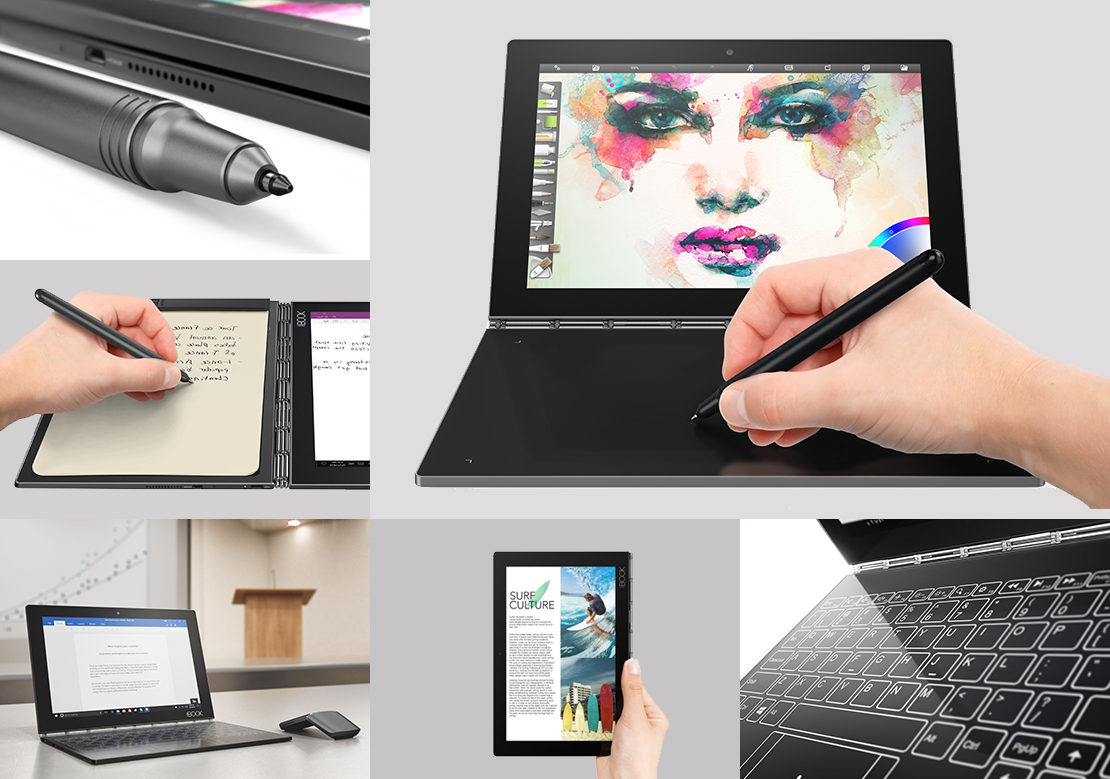 Why choose the lenovo™ Yoga™ Book?
Note saver & real pen stylus with real ink - the natural way to take notes
Write in ink on paper with the Real Pen and let the Yoga Book seamlessly digitise your notes right before your eyes. Edit, organise, merge and share notes in a second. The Book Pad clipboard magnetises your papers to keep them organised. Fold open your Yoga Book to use as a smart, natural-feeling paper pad with the Lenovo NoteSaver app.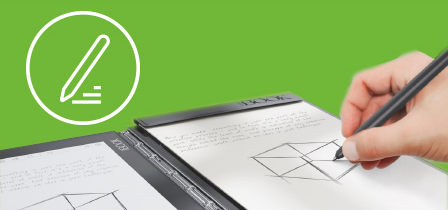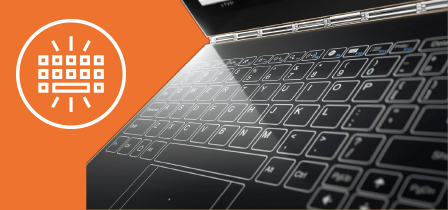 On-demand halo key board with haptic feed back — makes serious work easier
For serious work, open the Yoga Book in Type Mode and enjoy a natural feel on the Halo Keyboard, which only shows up when you need it. Optimised to artificially learn, auto-complete and auto-correct as you type, it makes work quick and accurate. Haptic feedback and key shortcuts give a realistic response in a smart design.
Use real pen to draw like a pro
The included Real Pen that captures the subtle nuances of every stroke with 2048 levels of pressure detection. Use two hands and be even more creative - place one onscreen to select tools, pan and pinch-zoom, while the other draws and writes on the Create Pad. You can forget about batteries – the Real Pen won't ever need a charge.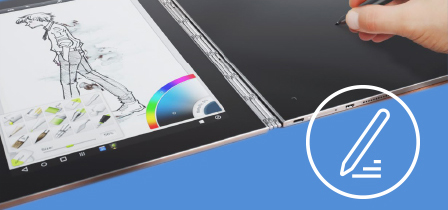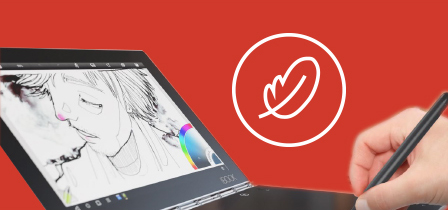 Slim and light with all-day battery — unleash your imagination anywhere
Yoga Book lets you be creative and productive wherever you are with an ultra-thin 4.05 mm design that weighs just 690 g. Work for longer with up to 15 hours of use on a single charge. Yoga Book's premium aluminium chassis looks stylish in a choice of Gunmetal Grey or Champagne Gold.
Multitask effortlessly on Android with BOOK UI
Run multiple apps smoothly and simultaneously in separate windows with BOOK UI, an Android enhancement that helps you stay productive and collaborate across apps. With optimised support for built-in trackpad and Halo keyboard, multitasking is as effortless as you've always wanted it to be.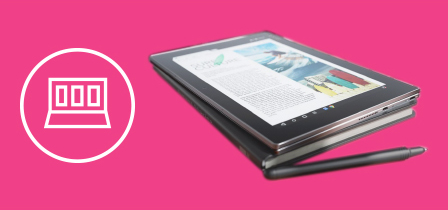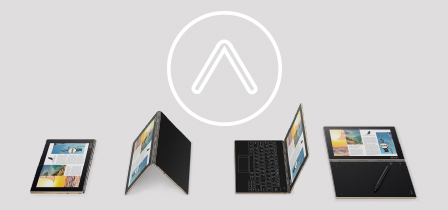 Choose a mode to match your needs
With a 360-degree hinge, Yoga Book has four modes to suit what you're doing. Draw and take notes in Create Mode, while Browse Mode gives you a compact 10.1" tablet format. Enjoy movies and multimedia in Watch Mode. Type Mode helps you stay productive with a laptop-style feel.
Enjoy a theatre-like experience with Dolby Atmos
Dolby Atmos creates a cinematic audio feel to enhance in your entertainment. A smart speaker design makes way for a bright 10.1" Full HD display, immersing you in your videos, music and games.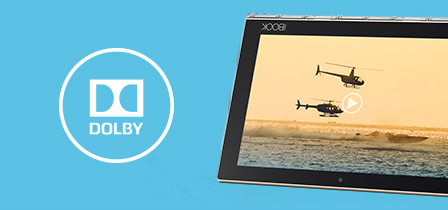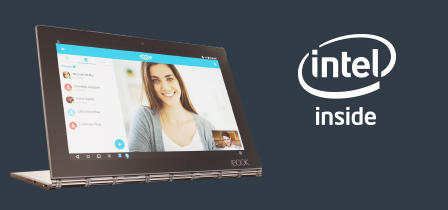 Speed through your day with a fast and efficient Intel Atom X5 processor
The ultra-thin, lightweight Intel Atom chip combines advanced technology and processing for effective, long-lasting mobile computing. It helps save power too, so you can keep working and communicating while you're on the go.
Match your personality to a lenovo product

Whether you run, cycle, swim, ski or enjoy multiple sports, Garmin Connect lets you record your activities for monitoring and sharing. Connect IQ let you personalise your compatible Garmin device, whether it's a Forerunner 920XT, fenix 3, vívoactive, epix or D2 Bravo with free downloads. Add data fields and widgets for stats at a glance, use apps to enhance performance and tailor your display with a range of watch face designs. Connect lets you upload activities, download training plans and join like-minded online users for collaboration, feedback and much more.
SHARE and compete with your training partners and friends
DOWNLOAD training plans direct to your Garmin
ANALYSE every aspect of your performance
VIEW activities on a variety of maps with detailed metrics
PLAN explore, download and follow new activities
Download the Garmin Connect Mobile App to your Bluetooth® smartphone: