LG Smart Speakers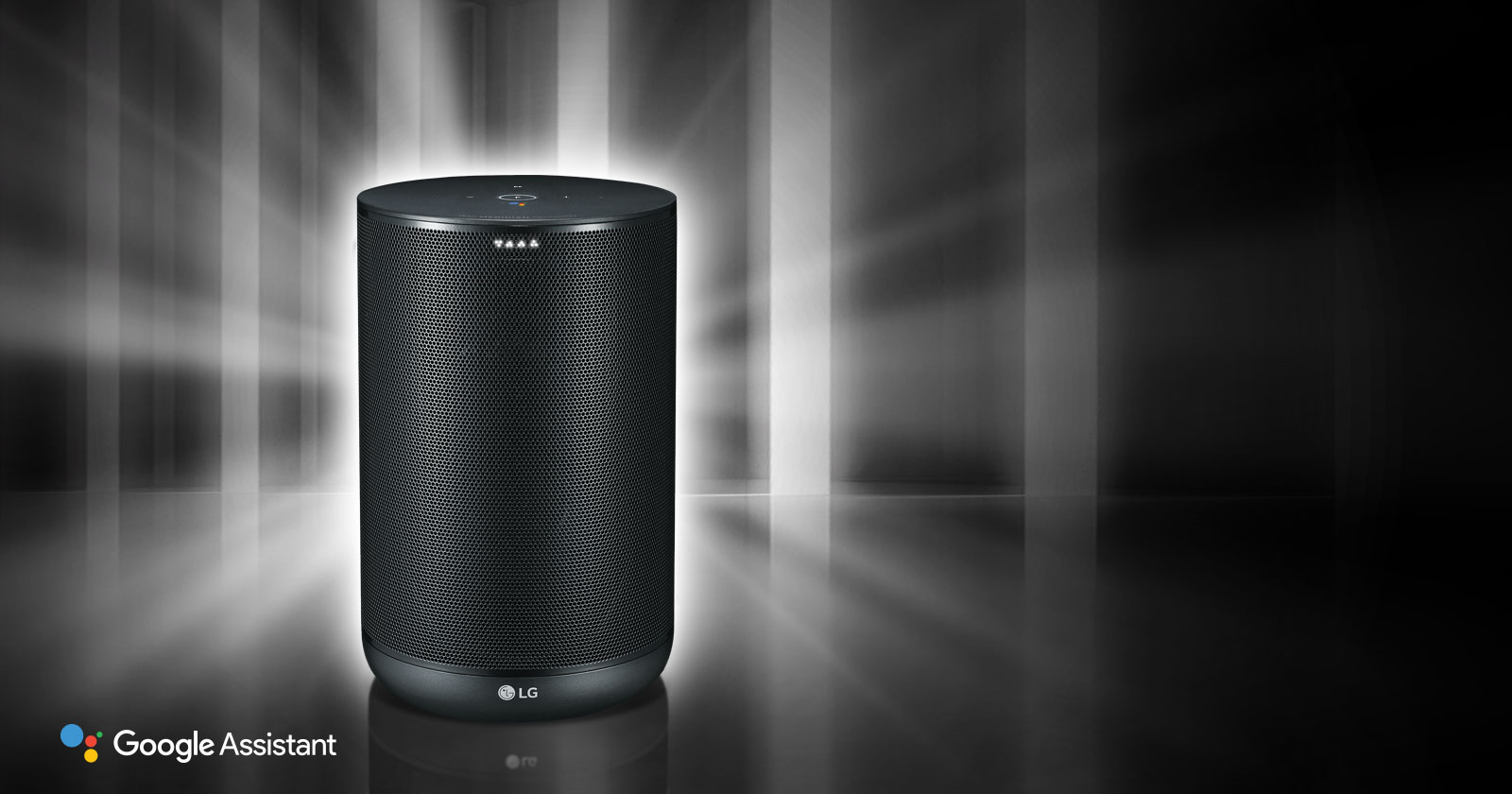 Bigger. Louder.
Smarter
Play music, ask questions, control your smart home, and much more – your life is made easier with AI.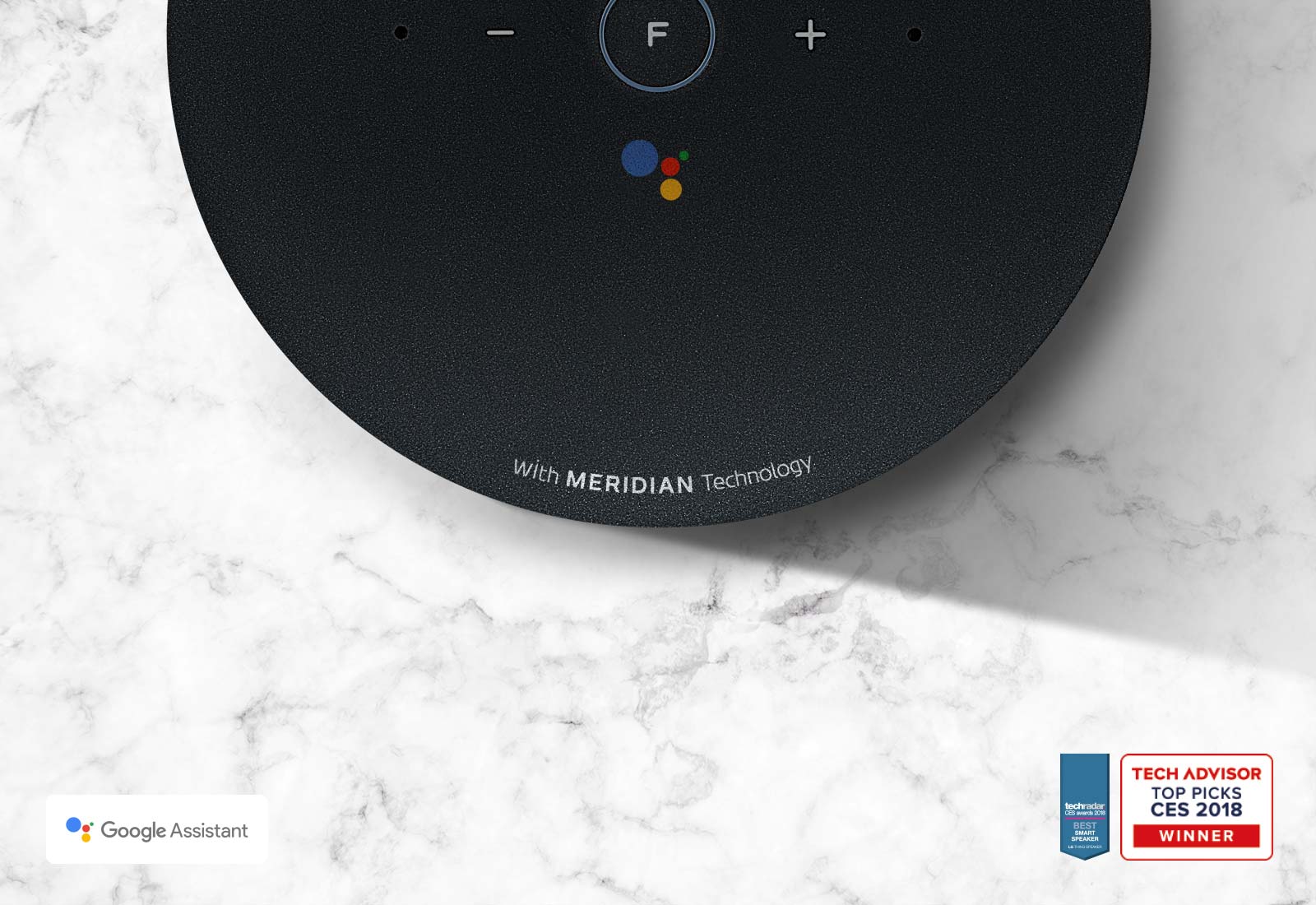 Incredible Audio meets life-like Intelligence
Introducing the LG ThinQ Speaker with Meridian Sound Technology. You get exceptional sound combined with artificial intelligence. Asking to play a song or checking the weather is as natural as talking to a friend.
LG Partners with MERIDIAN
LG have partnered with Meridian, combining their audio knowledge of over 60 years with the pioneers of high resolution audio. The result is exceptional sound that will delight any music lover.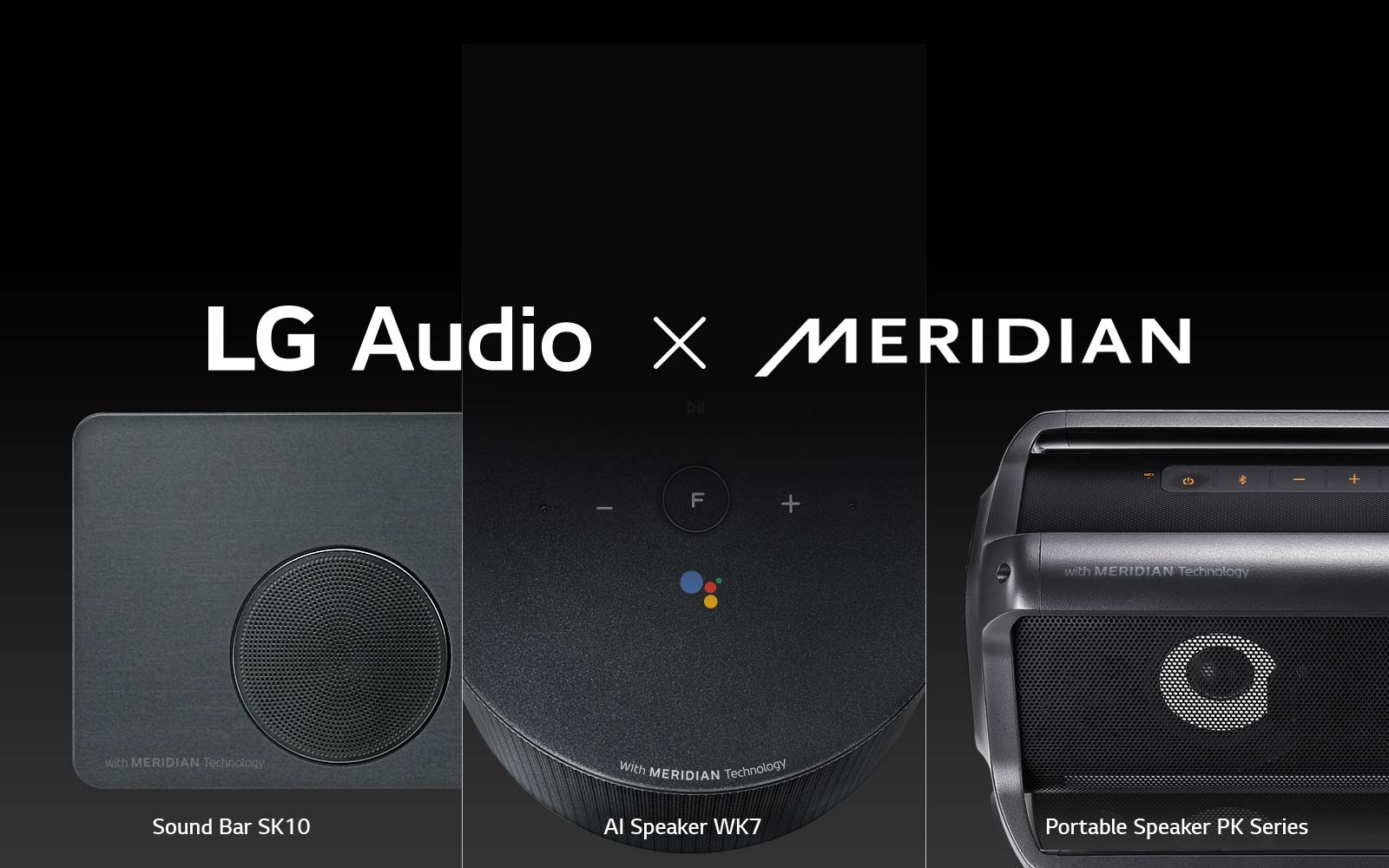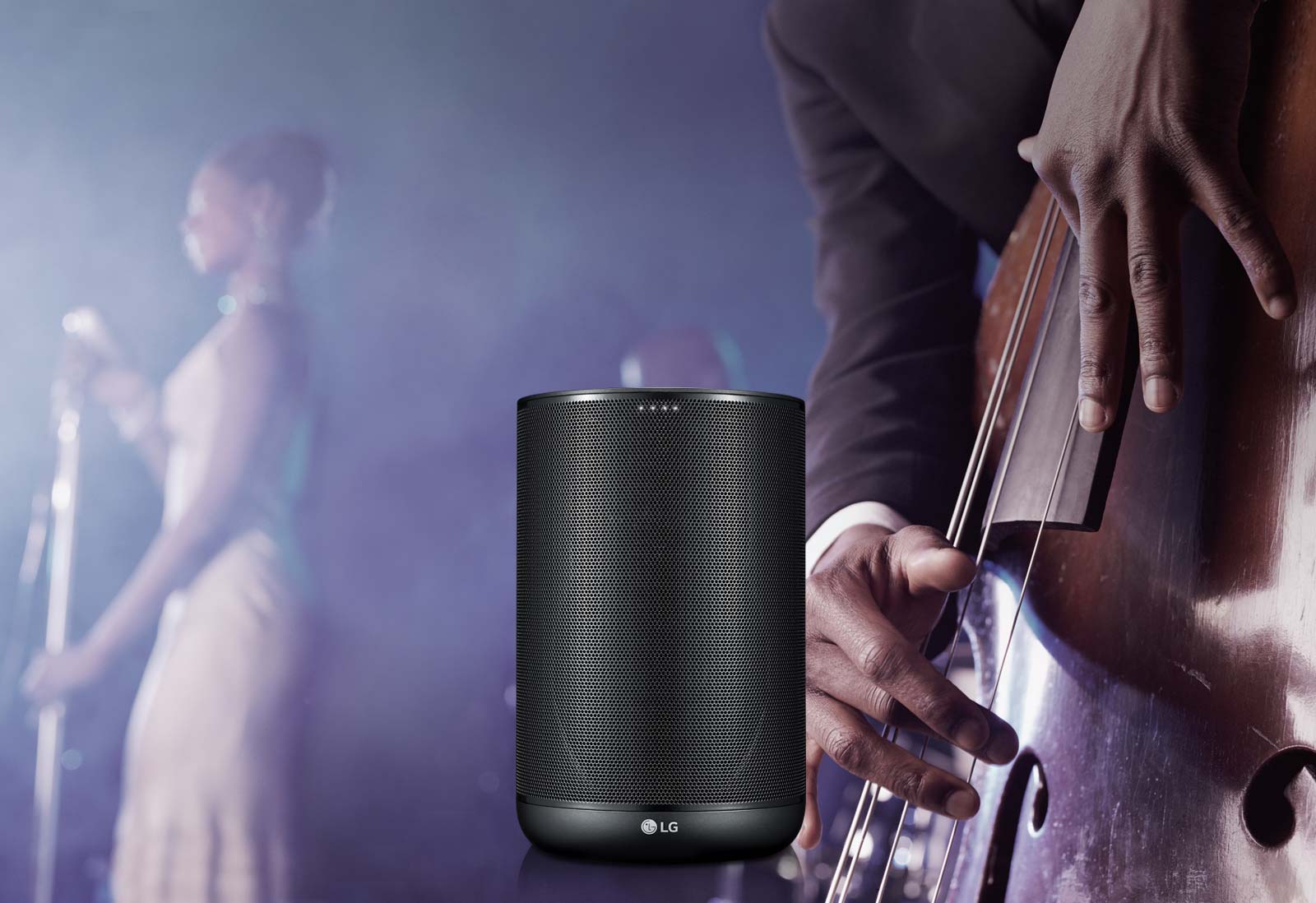 Clear Vocal & Enhanced Bass
Whether it's an acoustic rendition of your favourite song, or a classic ballad, with the Clear Vocal setting you can enjoy crisp and detailed vocals without distortion, even at the highest volume. Alternatively, you can add some punchy bass tones with Enhanced Bass mode.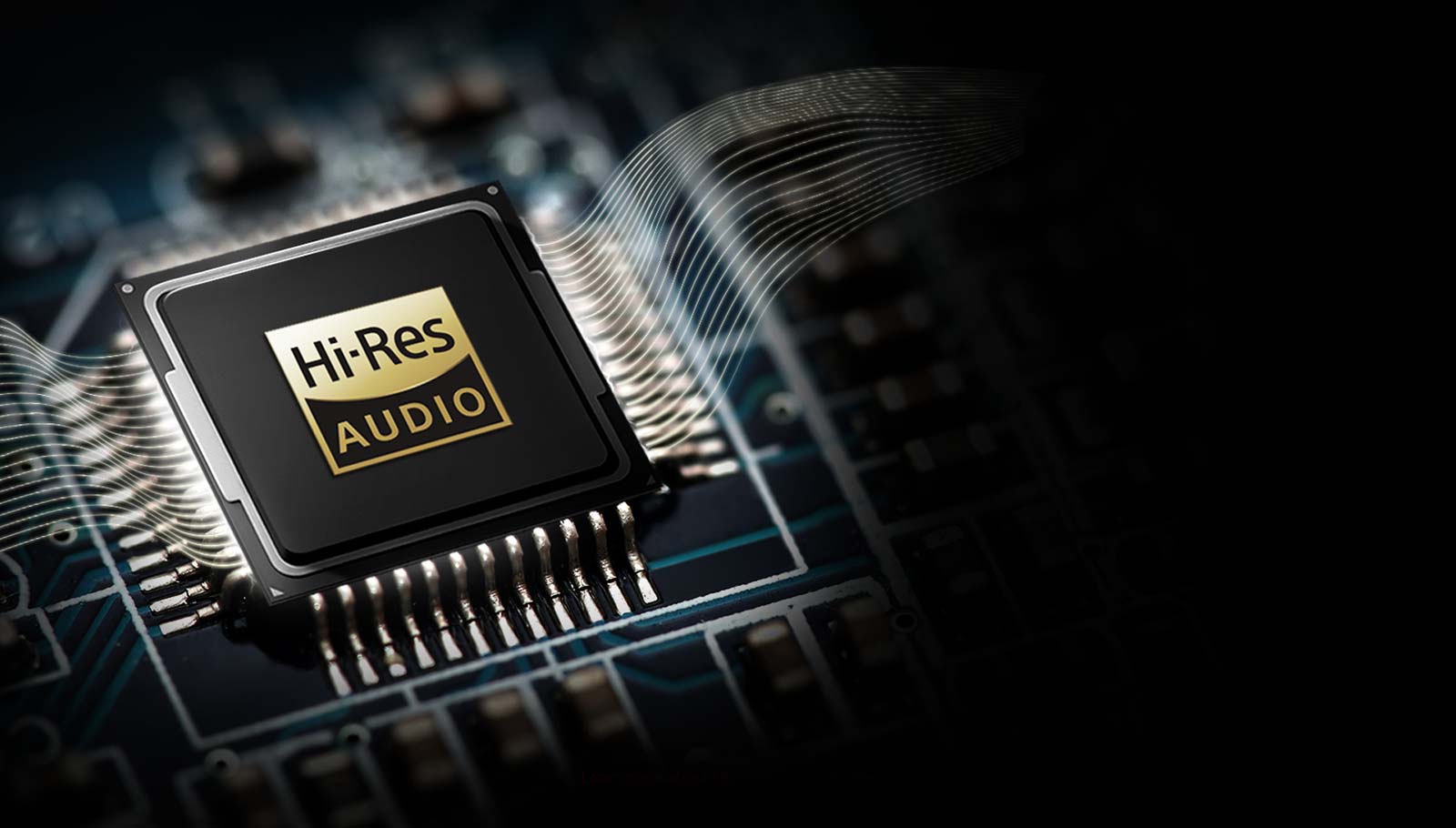 High Resolution Audio
With 24-bit sound, you can enjoy a new standard of sound quality, and hear a level of audio that's true to the original.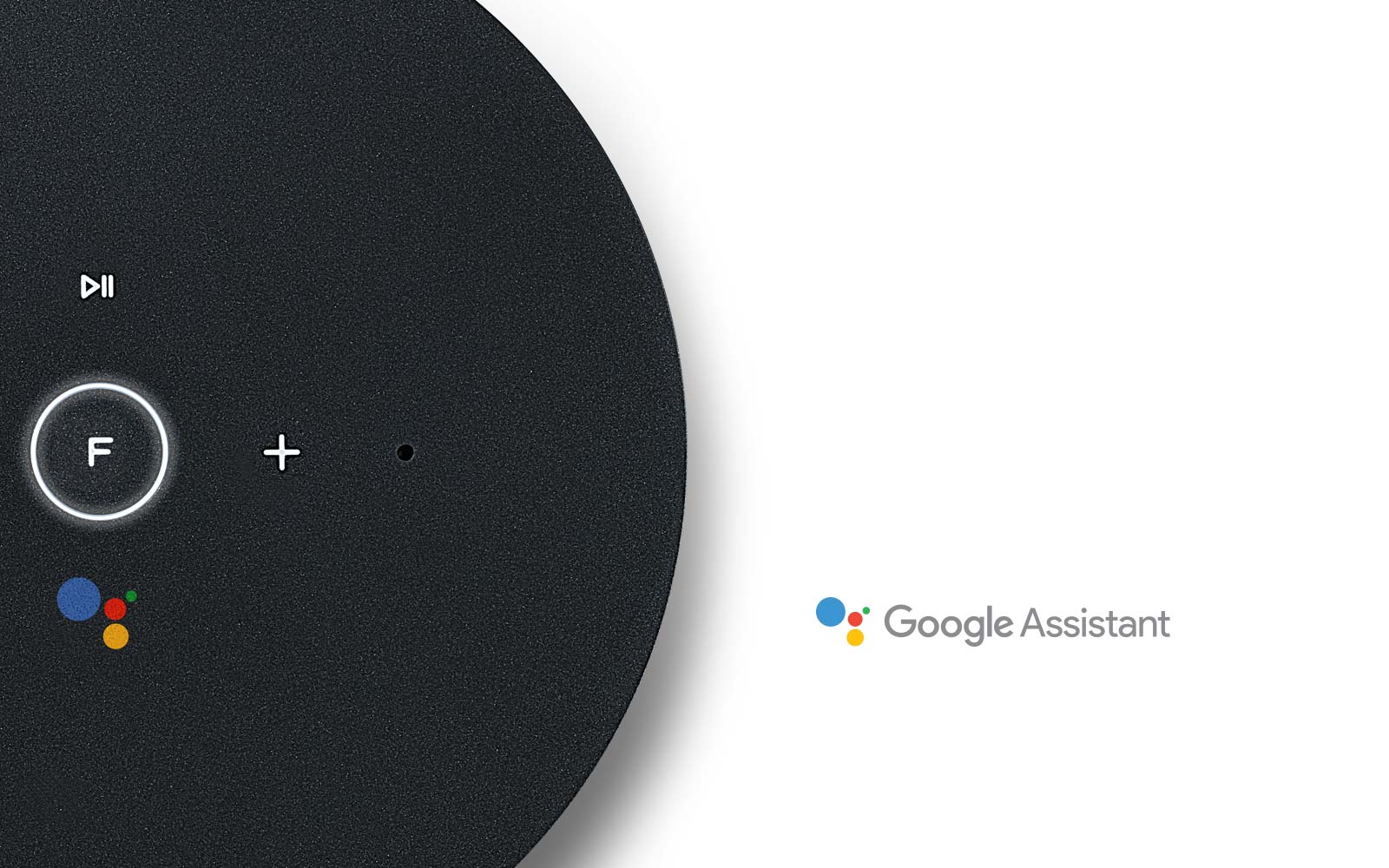 Meet Your Google Assistant
You'll never be left in the dark with Google Assistant. Request a song, check the local cinema times, or even ask it to switch on your smart lighting. The more you use it, the more useful it gets. It's your own personal Google, always ready to help.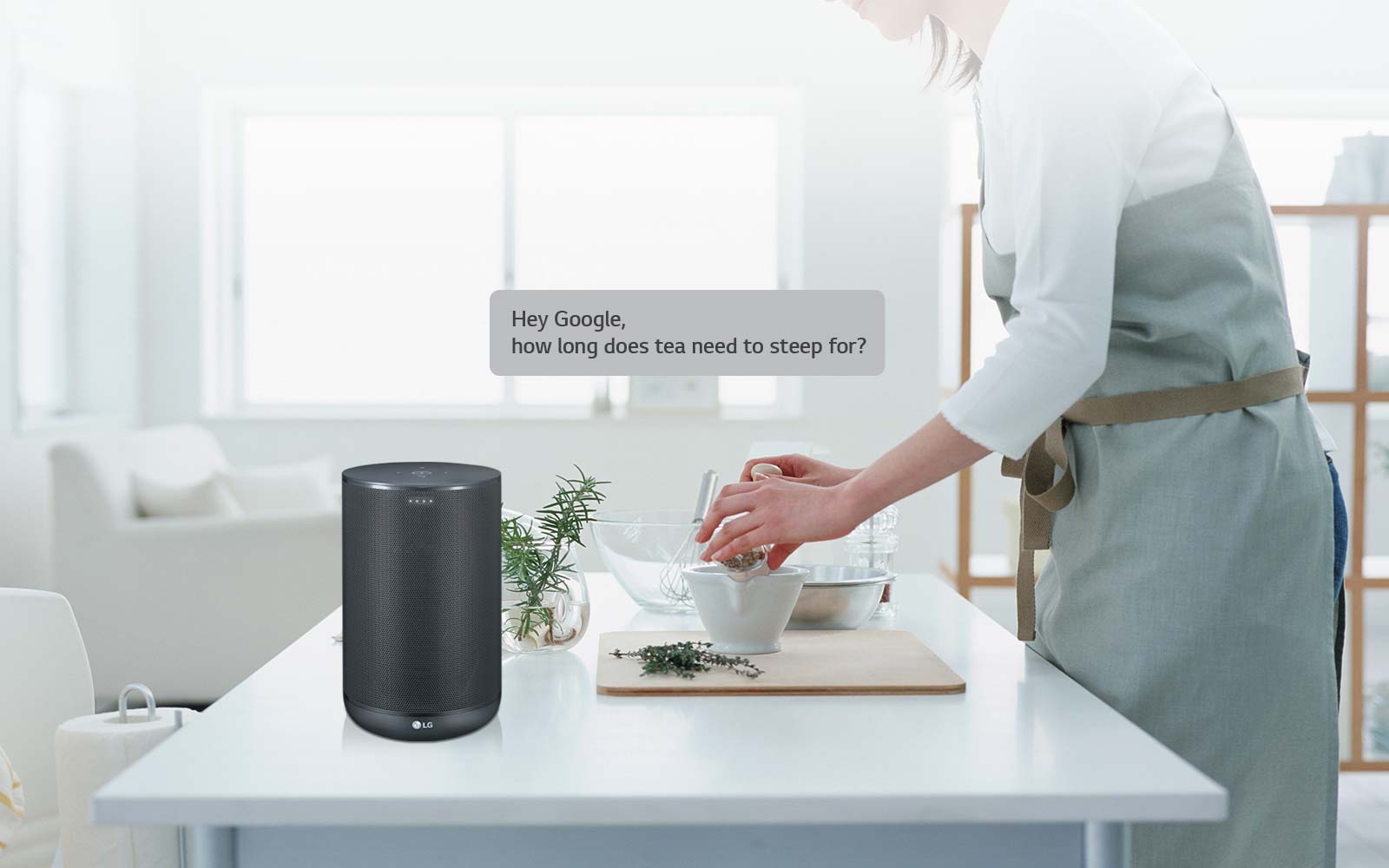 Get Answers from Google
Get instant information about the weather, news, sports, and life's burning questions. All you need to do is ask.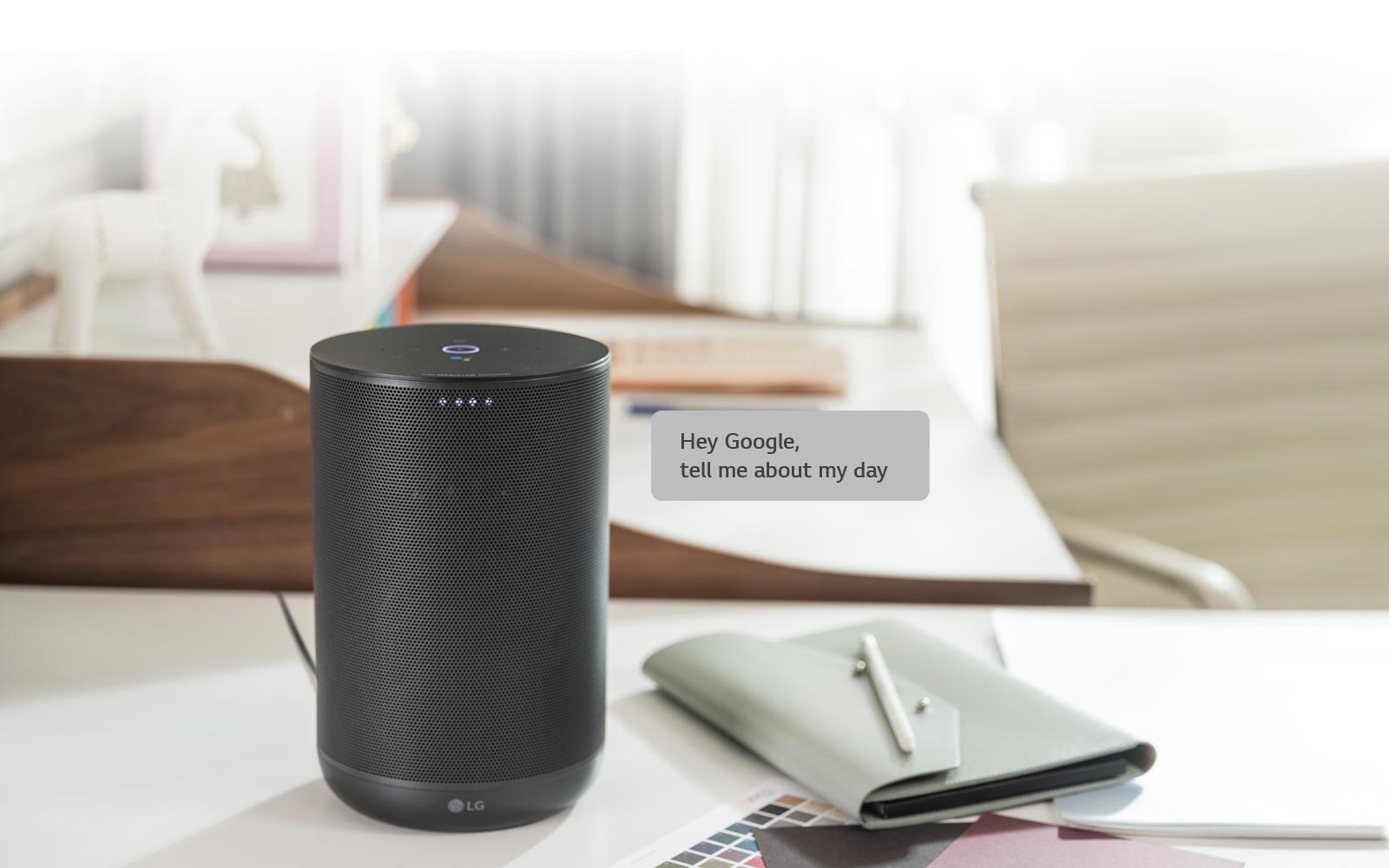 Organise Your Day
Stay on top of calendar events, set yourself reminders, and never forget your umbrella. Google Assistant is here to help you manage your day.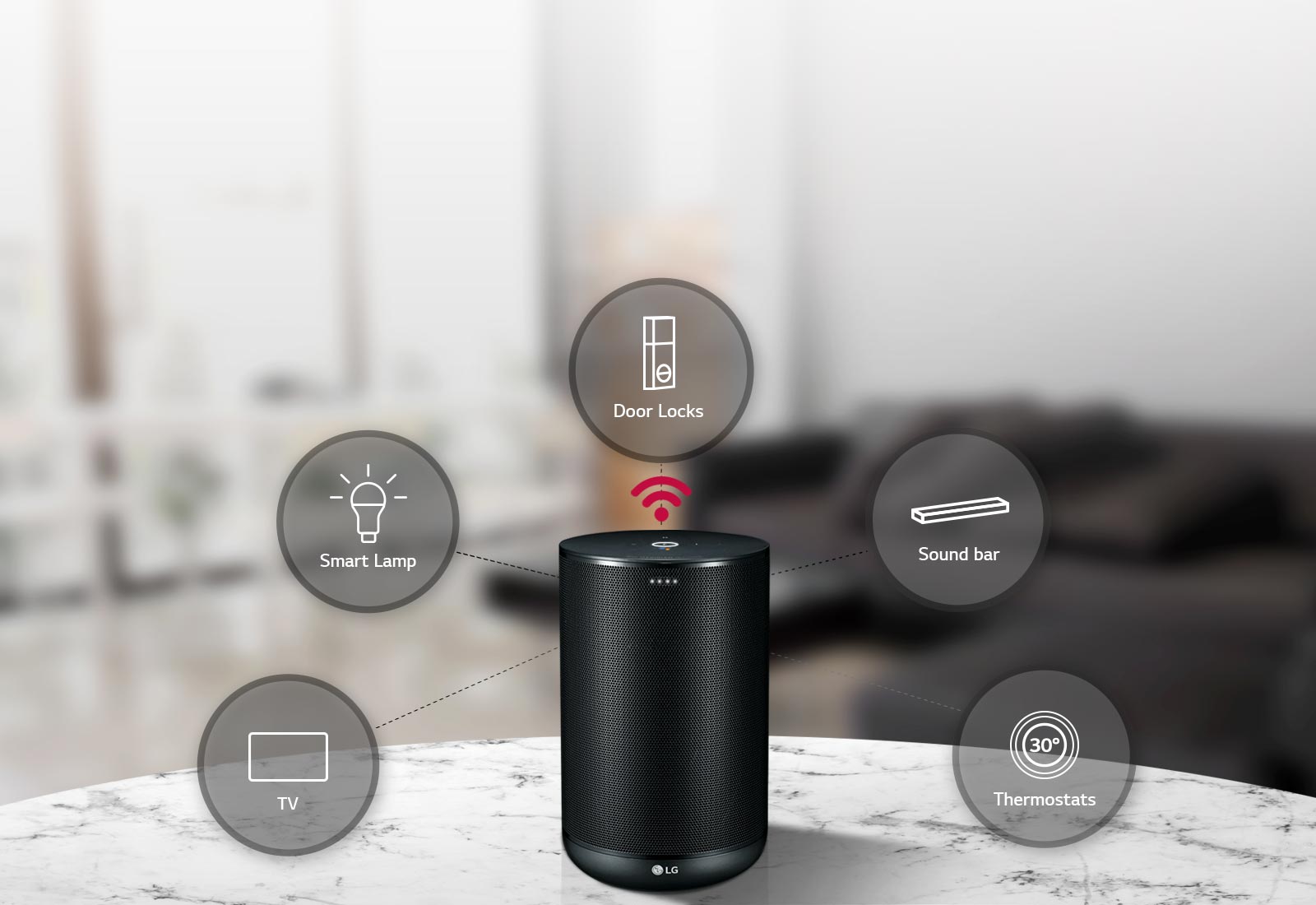 Control Your Smart Home
Use your voice to control devices that work with the Google Assistant, such as lights, thermostats, smart plugs, door cameras, and more.
Chromecast Built-in
Music was made for sharing. Which is why the LG ThinQ Speaker can connect with other Chromecast speakers and sound bars. You can enjoy your playlist seamlessly in multiple rooms, no wires in sight.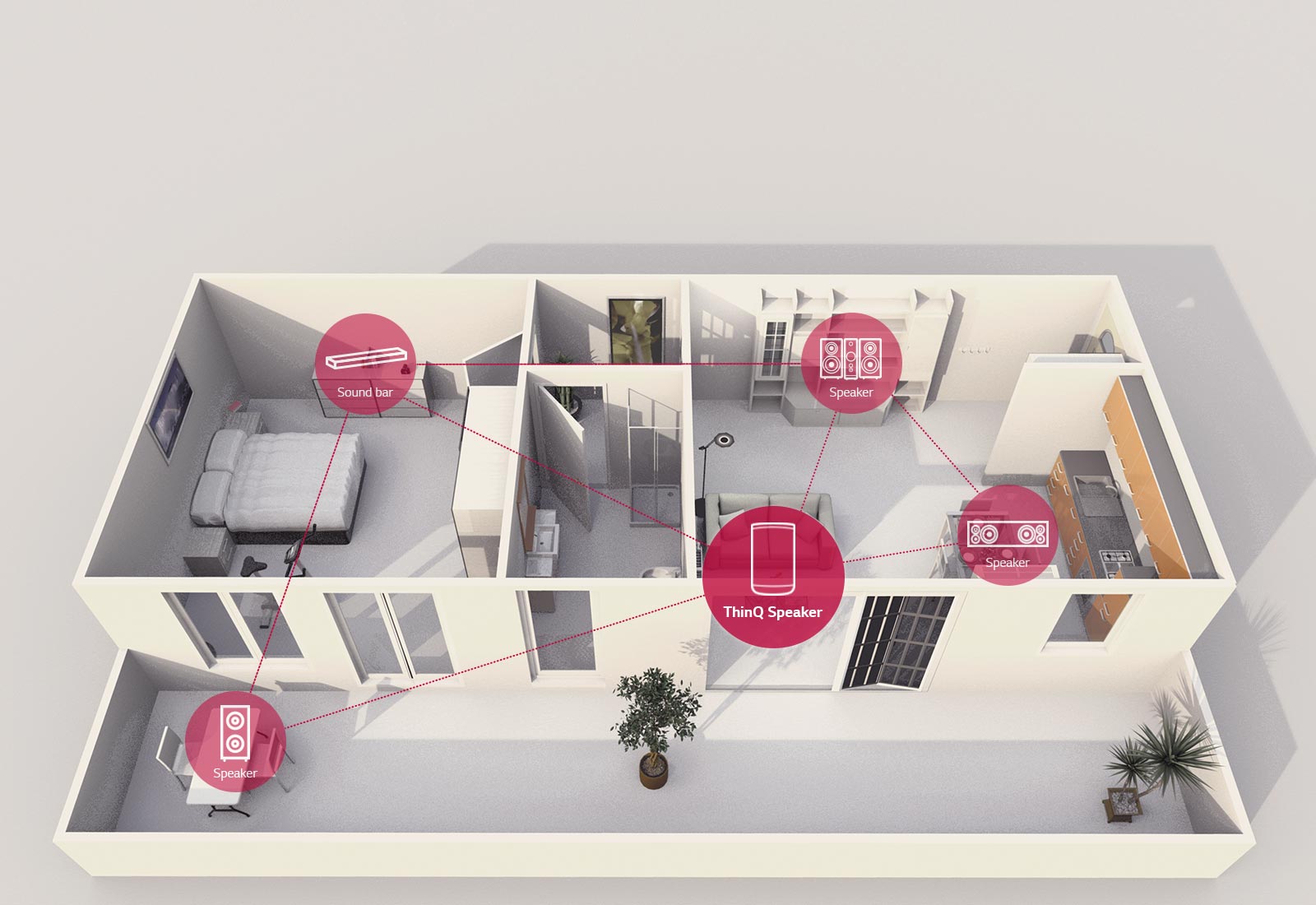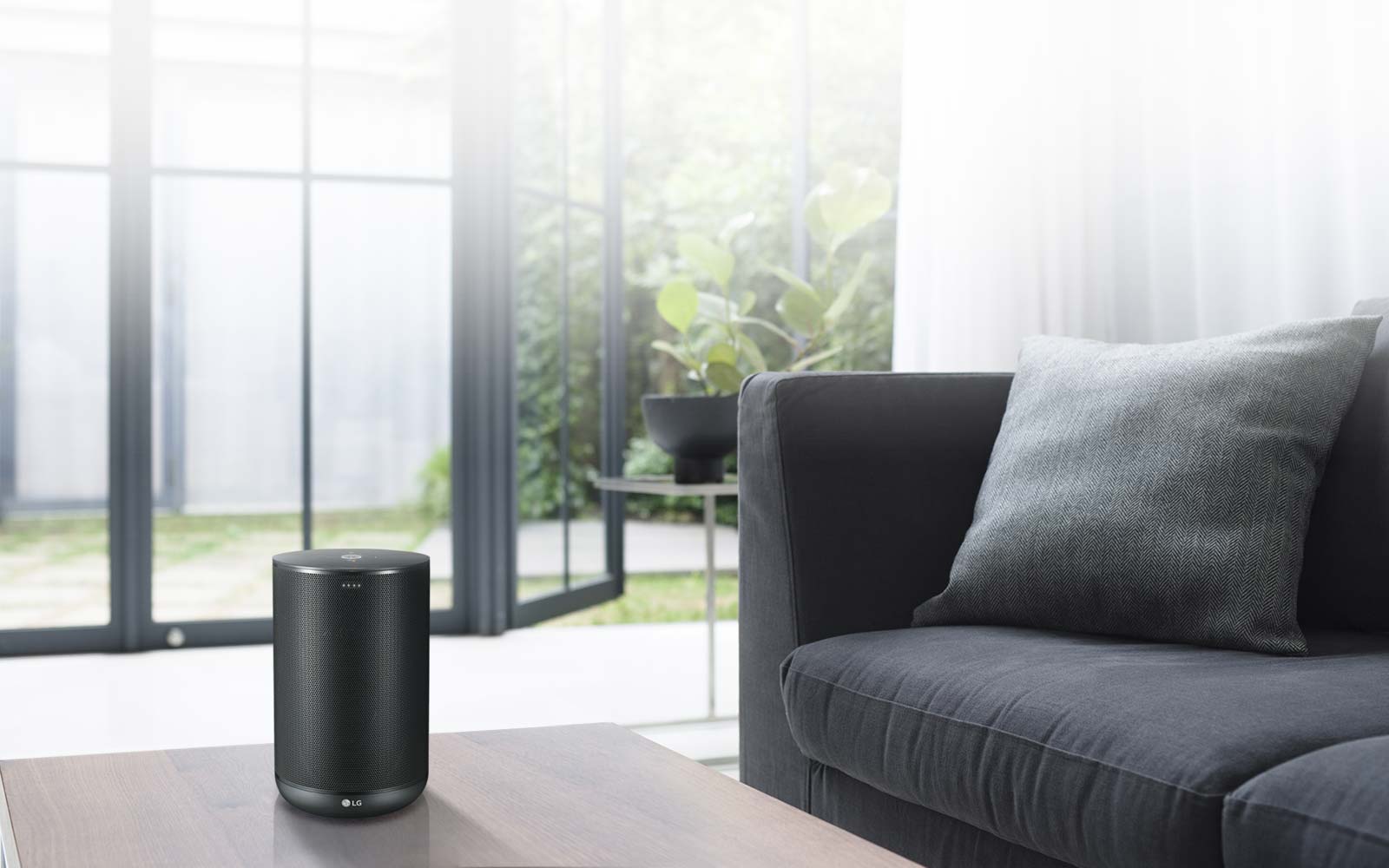 Blends into Your Interior
Modern and simplistic in design, the LG ThinQ Speaker looks great in any room, fitting seamlessly with your interior space.