LG Laundry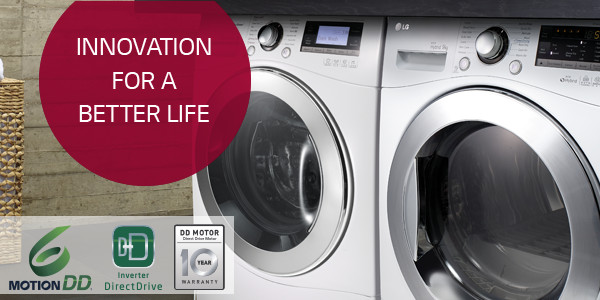 FAST AND CLEAN WITH TURBOWASH™
TurboWash™ integrates the jet spray feature to help significantly reduce washing times, create energy savings and deliver cleaner clothes. Spraying water directly on to fabrics for 120 seconds, the jet spray enhances the exceptional washing and rinsing performance of 6 Motion Direct Drive technology and enables TurboWash™ to fast forward an entire washing cycle.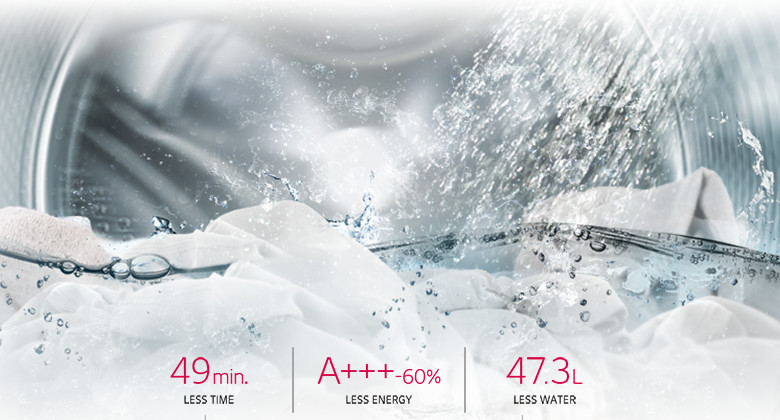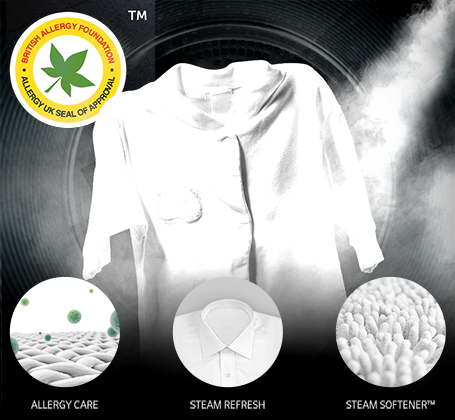 TRUESTEAM™
Sleek, stylish and packed with features, LG TrueSteam™ washing machines are designed to make life good. Clothes can be 'refreshed' in just 20 minutes and creases can disappear without ironing - all without adding to your carbon footprint! So you get to spend less time doing the laundry, more time having fun!
As a leader in smart technology and stylish design, LG TrueSteam™ washing machines go hard on dirt but easy on your fabrics. Find advanced steam washing machines with state-of-the-art features that make for a more thorough wash.
6 MOTION
Due to its design and unique to LG, 6 Motion Direct Drive is able to perform various drum motions or a combination of different motions depending on the wash programme selected.
Combined with a controlled spin speed and the ability of the drum to rotate both left and right, the wash performance of the machine is greatly improved, giving you perfect results every time.