Logitech
ABOUT LOGITECH G
Logitech G is a team focused on pushing the boundaries of performance and exploring the possibilities of play. The gaming world is forever evolving and we are dedicated to meeting the challenge. Through better gear and game integration, we facilitate an every greater gaming experience.
Logitech G Driving Force wheels are designed with premium materials and advanced tech to accurately recreate the racing experience for Xbox One, Playstation and PC.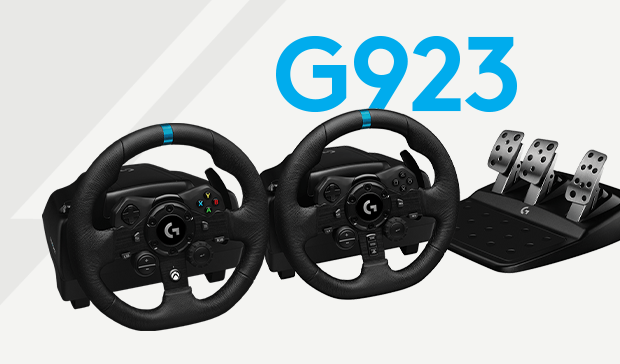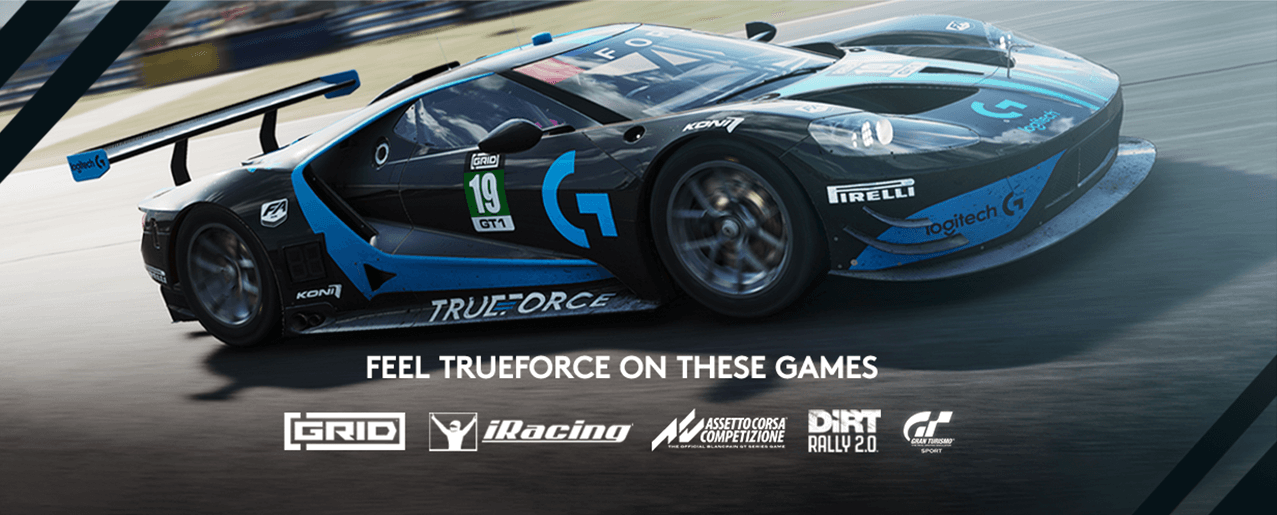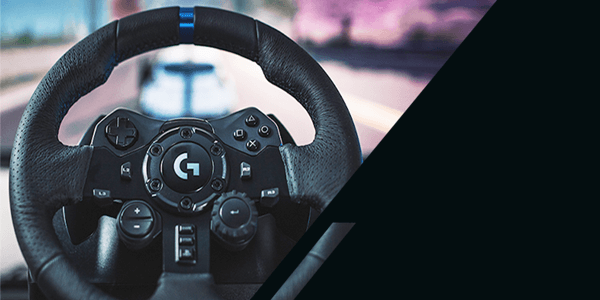 FEEL THE FUTURE OF RACING
Introducing TRUEFORCE our latest innovation in force feedback technology connecting directly to in-game simulation engines and physics to produce higher fidelity, real-time responses. Feel the exhilaration of drastically improved realism and precision. Feel every moment of the race within.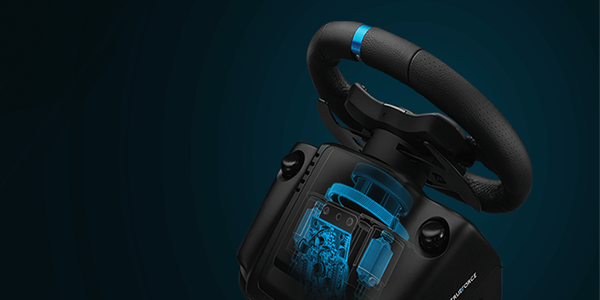 CLOSED-LOOP MOTOR CONTROL
G923's advanced firmware monitors all the current flowing through the wheel motors, continuously adjusting voltage to match outputs from game physics.
WHAT'S IN THE BOX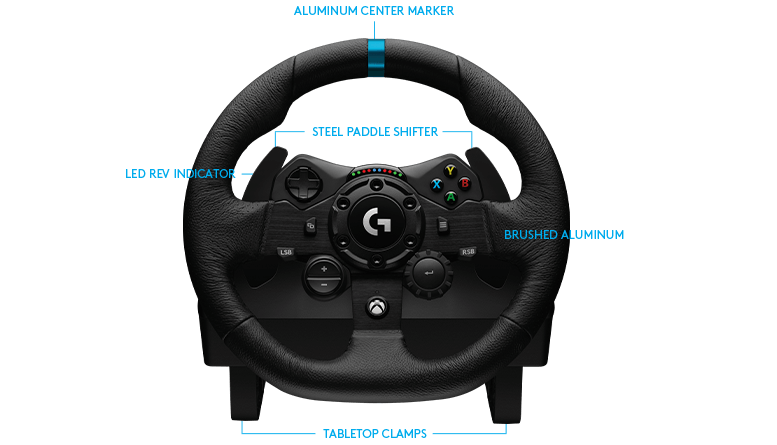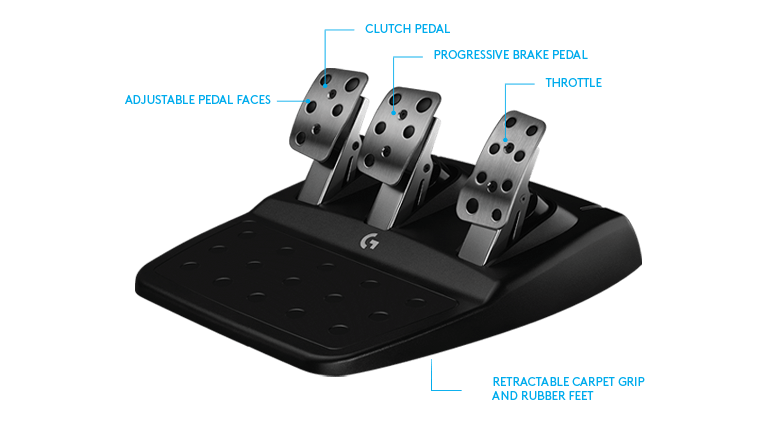 MORE FROM LOGITECH G