Minecraft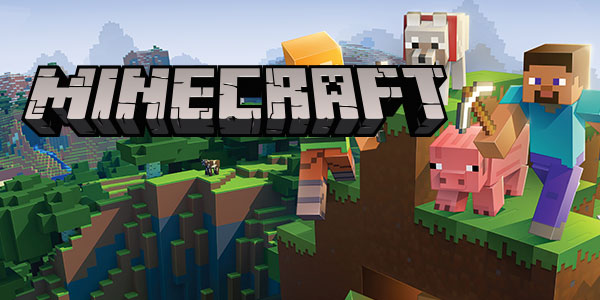 Play cross-platform
Now connect with players across Windows 10, Xbox One, virtual reality and mobile devices today, and Nintendo Switch soon.*


Massive multiplayer servers
Easily find massive multiplayer servers and play with thousands, right from within the game.


New features
Loads of new features for Xbox players like infinite worlds, recipe book and marketplace!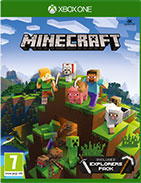 Minecraft Explorers Pack
Now bigger, better and more beautiful - with new ways to play and share.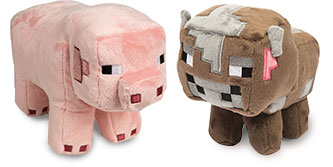 Minecraft Plush Toys
Cuddle up at night to your very own stuffed Minecraft Plush Toy and keep yourself safe from Creepers.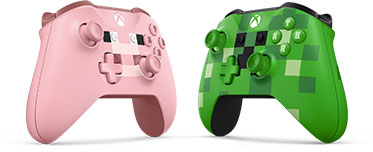 Minecraft Xbox Wireless Controllers
Prepare to create, explore, and survive your own Minecraft adventure with the Minecraft Pig controller or Minecraft Creeper controller.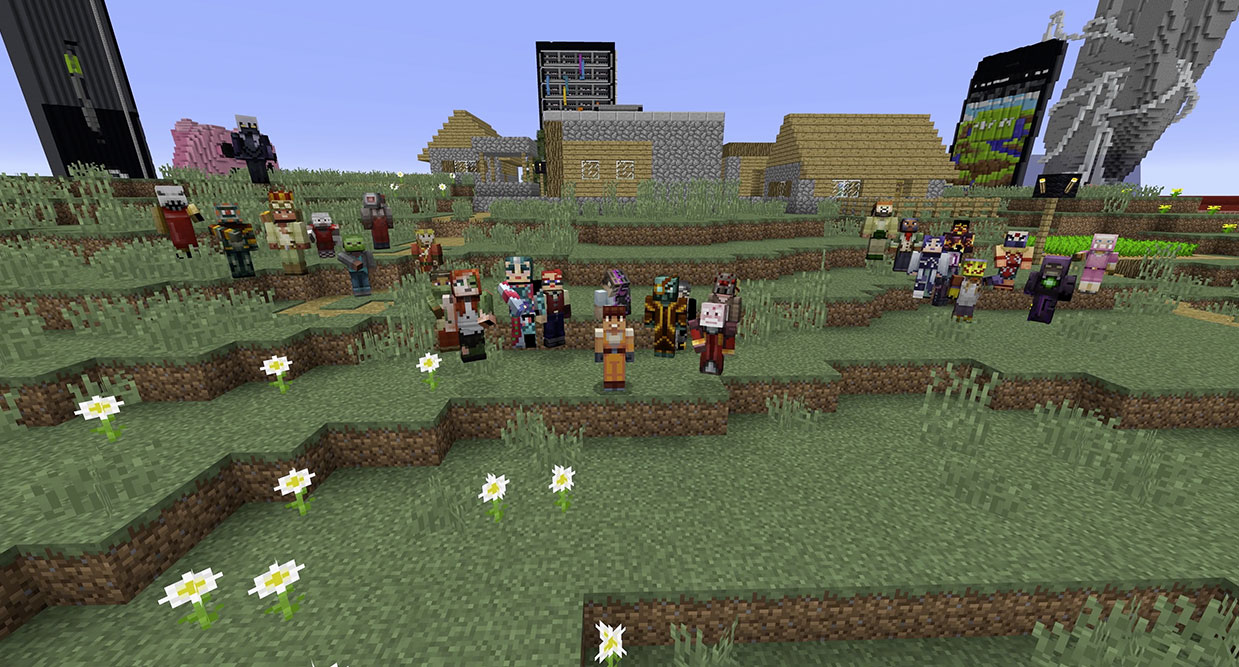 Endless exploration
Create and explore your very own world where the only limit is what your can imagine.
Build almost anything
Crafting has never been faster, easier or more fun.

More fun with friends
Play with up to four players in split screen for free, or invite hundreds of friends to a massive gameplay server or your own private Realm!**
* Cross-platform play extends across Windows 10 PCs, Android devices, iOS phones and tablets, Xbox One and VR platforms. Coming soon to Apple TV and Nintendo Switch. Online multiplayer on Xbox One requires Xbox Live Gold subscription (sold separately).
** Realms requires paid subscription (sold separately).