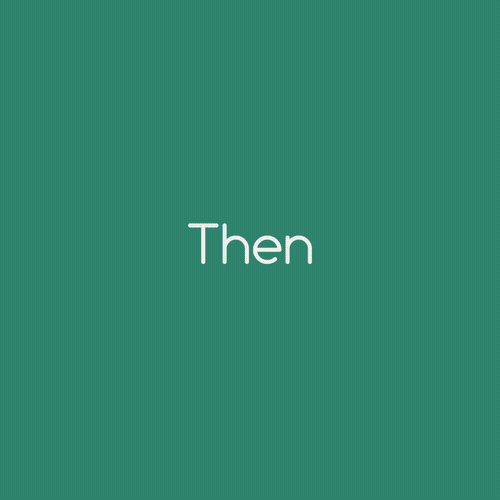 i

Did you know that 63% of people use their laptops more than once a day?*
So why are we putting up with outdated technology?
Whilst most of us wouldn't be seen dead with an old fashioned mobile phone, it seems the same can't be said for laptops, and not all of us are shamed by our big heavy clunker PCs.
A whopping 63% of people surveyed use their personal laptops more than once a day, so it's amazing that less than half would consider upgrading within a five year window.
We were keen to explore how far technology had moved on in the last five years, so we approached the TalentHouse community of creative brains to give us their thoughts on this matter and help bring it life with artwork, as you'll see, we got some pretty interesting results.
*customer survey – 3monkeys
Meet our Top 10 Inspired Content Pieces
Click an image below to reveal the content.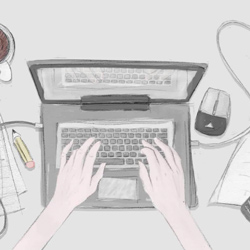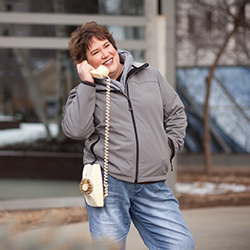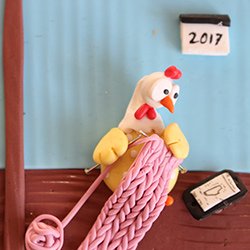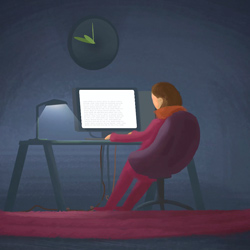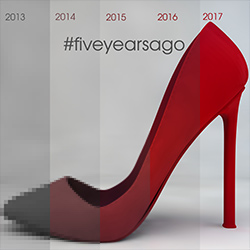 My sons would definitely describe me as a bit of a technophobe, so when it came to illustrating how much technology has changed over the last five years, it was a bit intimidating. However despite my attempts to avoid progress I had dipped my toe into the choppy waters of online dating and the thought 'what did people do before online dating?' did jump out at me. I wanted to do something entertaining, bright and funny that people could instantly relate to. I developed a range of little illustration figures that were a lot of fun to bring to life with their own characters, and could tell a simple visual story via their expressions and body language. If it was five years later, she could make her decision quickly and easily by simply swiping left or right.
- Paul Anscomb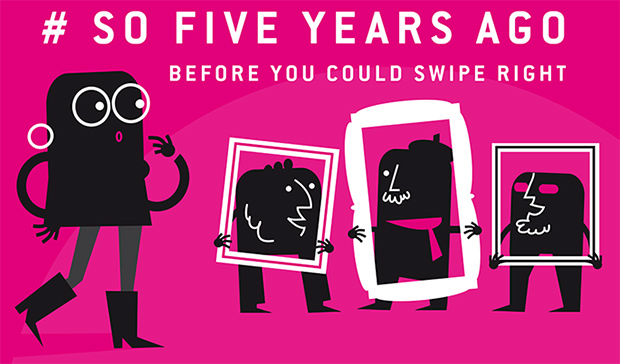 For my submission I was trying to capture the feeling of limitless potential you get when you upgrade your slow, outdated piece of technology to something new, sleek and efficient. It seems suddenly that your new device is overflowing with possibilities, and I thought the best way to evoke this would be to illustrate an untouched frontier, just waiting to be explored. My submission was created with both traditional painting and digital illustration processes, as I enjoy working with the crispness that can be achieved with digital illustration as well as the richness of texture in painting.
- Anika Kitka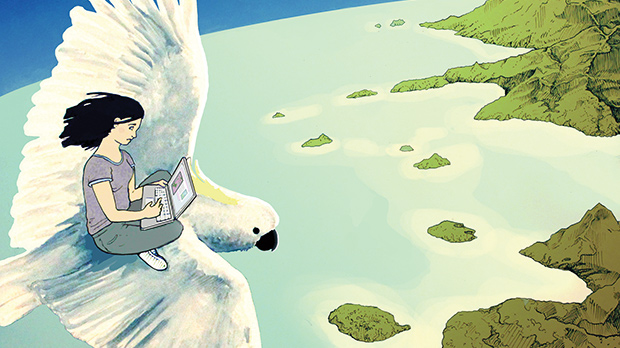 When approaching the challenge of creating something that would resonate with many people, I thought about my own technological pet peeves of the early 2010's. The biggest one was how bulky and heavy the laptops were. My back would give out from having to take my laptop to school every day. So I decided to capture the long gone days with a little bouncy animation.
- Sonya Filimonova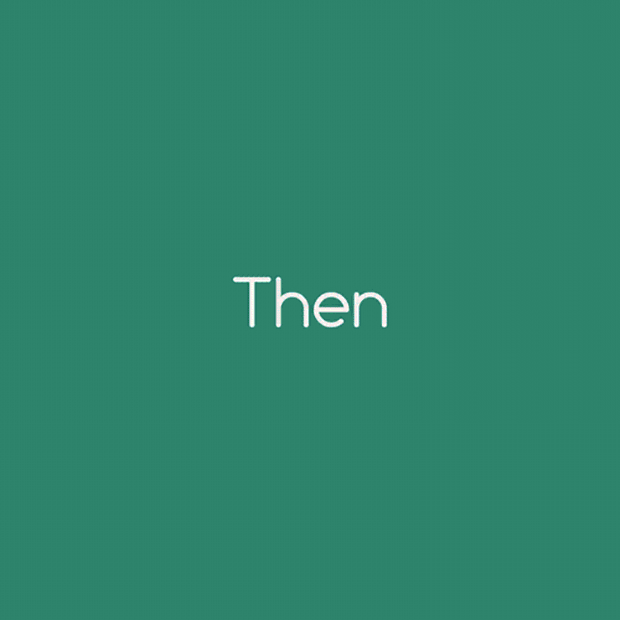 The inspiration for this idea was my cat. While I am working he sleeps and quite often makes a mess on my table. He is constantly running around and through my imagination I am able to paint a lot of strange things that could happen with him. As he is like this, I have to run out into the streets and look for him! Sometimes I dream that there could be something useful that could help me not worry about my cat. Now, while I was searching for an idea for Microsoft, I've found that there are really nice gadgets that can assist people like me, so I don't have to worry about my pet as much.
- Elena Maykhrych
I modelled a stiletto heel in C4D; in Photoshop and I divided the work into 5 equal layers (the 5 years). For each year increased the saturation and resolution from a minimal base with low resolution and saturation beginning with the first year. This work tries to symbolize the progress in mobile devices and computers/screens in the last 5 years considering resolution and colour.
- Selcuk Gucer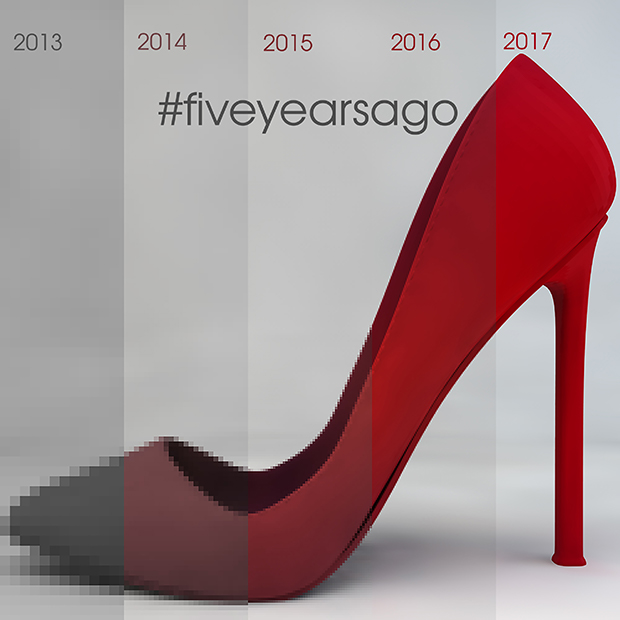 My inspiration comes from my friends' work experiences - missed deadlines, rushed work and frustration over tech fails has become the norm for many. I've started with a storyboard, then animated via Photoshop, then I added some subtle effects (AfterEffects) and finished editing using Premiere.
- Lowell Aromin
I got my inspiration from my own daily life. I thought about what changed in my daily life in the past 5 years. Looking at my workspace I realized that a couple of years ago I used lots of different newspapers, books and a variety of instructions on paper to get some inspiration. Now I only use my tablet to get most of the information I need. To give my work a feminine, funny and whimsical touch I used knitting chickens because these critters are always so busy and fun to watch. To show the run of time I used the calendar in the back and the length of the knitted scarf. The original work is three dimensional and is the size of a postcard. So the best way to represent this idea is a photo.
- Severa Maerker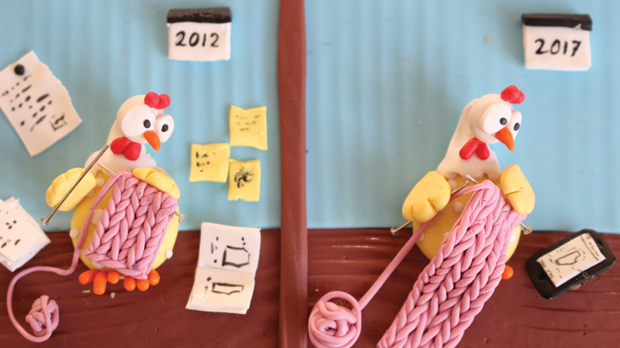 My aim behind my artwork was to exaggerate the technology from five years ago. Even though the internal features have greatly improved, it's a tricky thing to get your head around without getting hands on with new laptops. Plus, with the use of protective cases, it's almost impossible to tell at a glance what era tech you are using.
- Ryan Oftedahl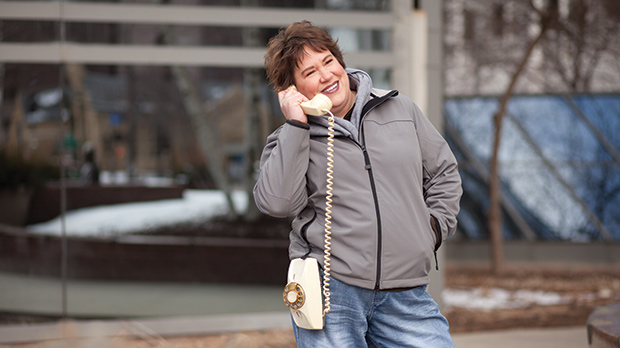 I wanted to make sure my submission didn't rely too heavily on stereotypical gender symbols. Instead, I was inspired by thinking about what modern women do. Whether working from an office or home, modern women are busy. And as such, many have probably amassed all sorts of tech-related gadgets from the previous five years that only add more clutter to their place of work. I thought that by using a simple, illustrative style to show the difference between a cluttered desk versus an uncluttered one, it would help to convince women that by upgrading and consolidating their tech that they could make their hectic lifestyles a little easier in 2017.
- Hannah Anastasi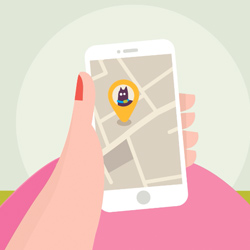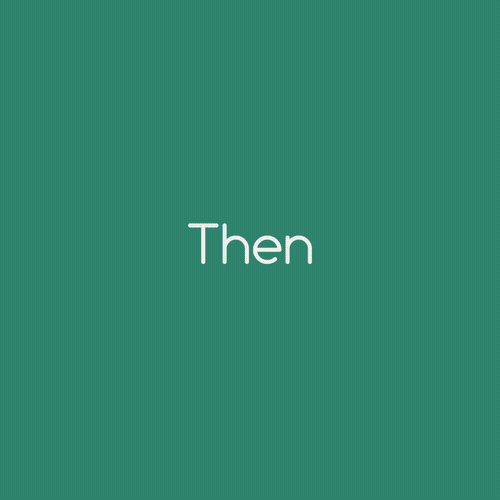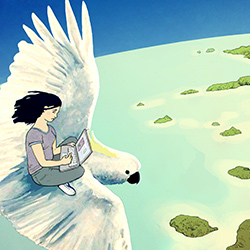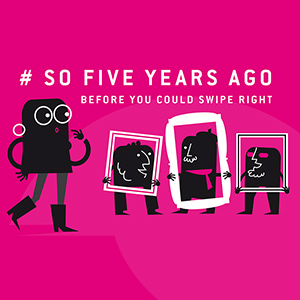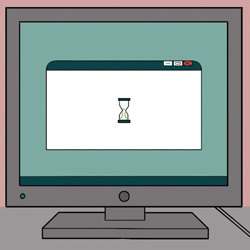 What did we learn?
So much of the feedback from the creative community was that PCs from five years ago had the same things in common - they were bulky, slow, lacked creativity and flexibility and couldn't keep up with their growing needs and demands.
Modern PCs are in contrast the polar-opposite. They're fast, agile, flexible and full of possibility both inside and out, and we need to do a better job of helping our customers realise these benefits and stop putting up with technology that isn't pulling its' weight!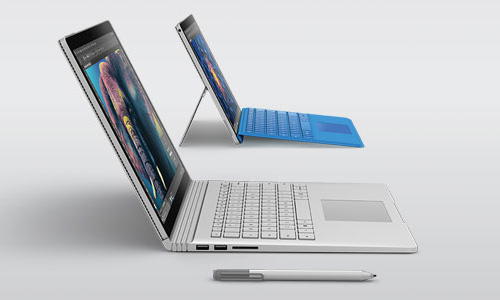 Who are TalentHouse?
Talent House is a global network of artists - we chose to approach creatives from the Talent House community because of their creative flair and innovative design.
Don't be
#SoFiveYearsAgo

and upgrade your laptop today  
Our top picks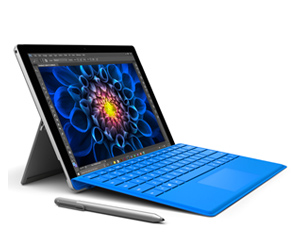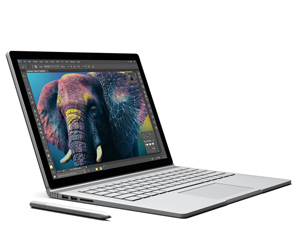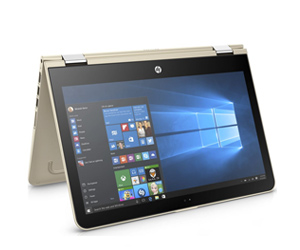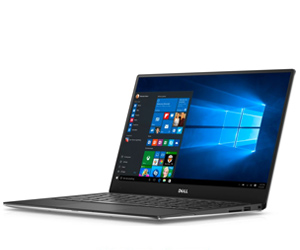 Are you ready to make the move and upgrade?
There are so many reasons why you should be upgrading your laptop. Whether you use it for work or for play, we know that your next PC needs to support you wherever you go and whatever you do. Share, move and do more than you could ever before on a Windows 10 device. Now lighter, and more flexible, Windows laptops like the Surface Pro 4 are incredibly handy and perfect for on the go, doubling up as laptop and a tablet. There are also amazing options from Lenovo and HP that come with the latest Windows operating system. Have a browse through our range of modern PCs now to find your perfect laptop.