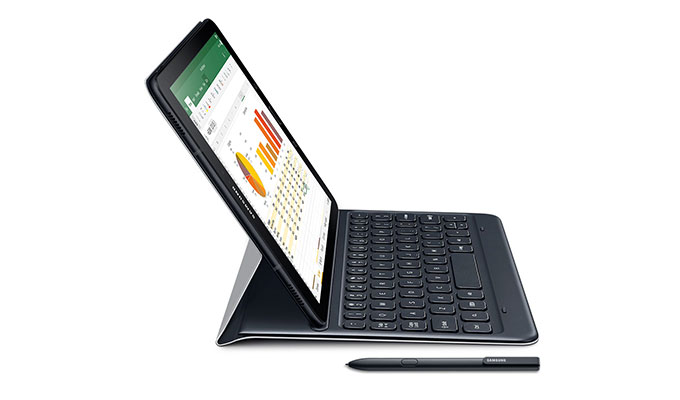 The performance you need
Discover realistic handwriting, accurate note taking and optimised applications with the new, advanced S Pen. A smaller tip and optimal pen thickness offer an improved writing experience. Annotate PDFs with ease, translate text and quick launch your favourite apps in an instant. You can even unlock a new level of productivity and usability with a stylish keyboard*. Respond to emails on the go or take important notes. And because the Tab S3 is the first first Android tablet with Adaptive Fast Charging, you're able to go further and do more with a full charge in just 3 hours.
*Keyboard sold separately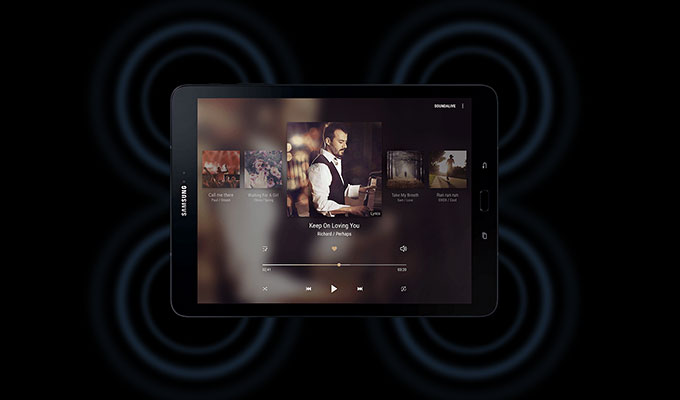 Best in class entertainment
A Super AMOLED screen, Quad speakers and Game Launcher make your experience even more intuitive. Vivid images leap to life with HDR video, whilst the GPU (Graphics processing unit) brings high performance and PC class graphic reproduction to every game. And because this is the first Samsung tablet with 4 speakers that have been tuned by AKG's skilled engineers, every moment is accompanied by rich, immersive audio. There's even room for all of your data. Store more of your memories with up to 256GB of expandable storage.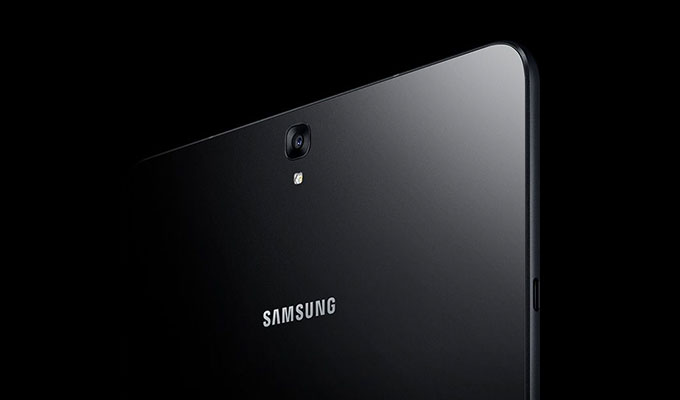 Uncompromising Design
At just 6mm thin and 400g in weight, this is the first Samsung tablet with a glass-back design with metal edges for a premium finish. It's not only stylish but also durable and portable. A 13MP Autofocus Camera with Flash allows you to take photos in low light conditions and capture fast-moving objects, while the 5MP front facing camera takes high-quality images. And with a longer standby battery time that allows for up to 12 hours of video playback, you're able to stay in charge for longer.*
*Battery life may vary depending on usage and settings.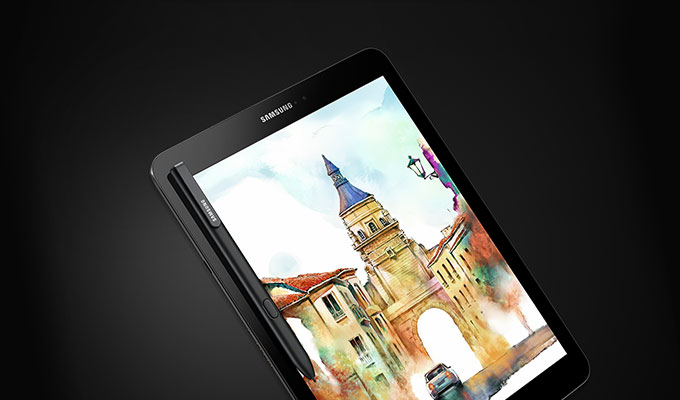 Connected to Samsung ecosystem
The Tab S3 is integrated into the Samsung ecosystem through in-built software such as Samsung Cloud and Samsung Flow. With Samsung Flow, creating connections between your Samsung phone and TV is easy. Get synchronised notifications, content sharing and backups. Then with USB-C connectivity, allow for faster data and power transfer. And because it's compatible with the Samsung Cloud, data storage is fast and convenient. Have photo and app content synced directly and automatically without need for a data cable.