Nespresso Vertuo Experience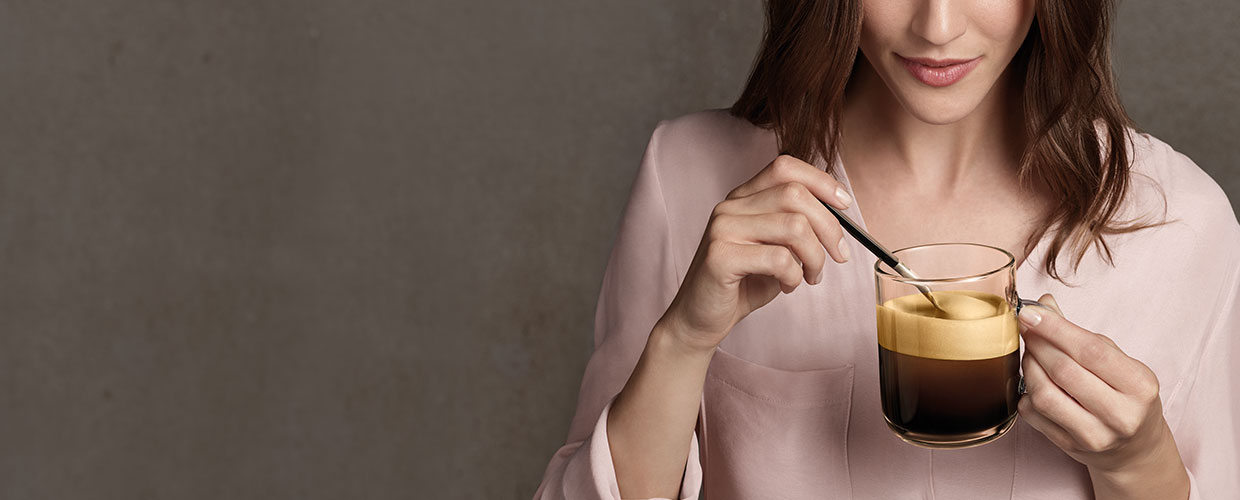 The Nespresso story began with a simple but revolutionary idea: to create the perfect cup of coffee with exquisite crema, tantalising aroma and full-bodied taste at home or at work – just like a skilled barista.
VERTUO
YOUR FULL RANGE OF COFFEE STYLES
Explore a wide variety of coffees in various sizes with the new innovative Vertuo.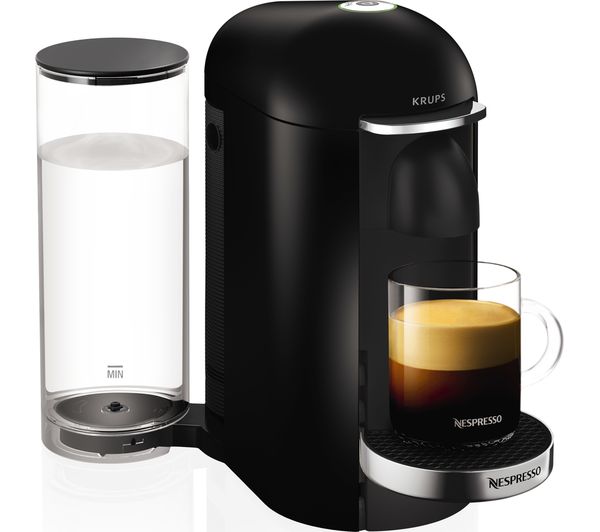 VERTUO PLUS
Create your favourite coffee with Vertuo, through the innovative combination of Centrifusion™ technology and the full range of coffees in different capsule sizes. Enjoy your perfect cup of coffee, topped with a silky and generous crema, with just one touch.
Automatic capsule reading delivers an optimal one-touch result.
five different cup sizes: Alto(414ml), Mug(230ml), Gran Lungo(150ml), Double Espresso(80ml), Espresso(40ml).
Water tank rotates around machine to suite the space on your workshop.
Electric opening and closing of lid.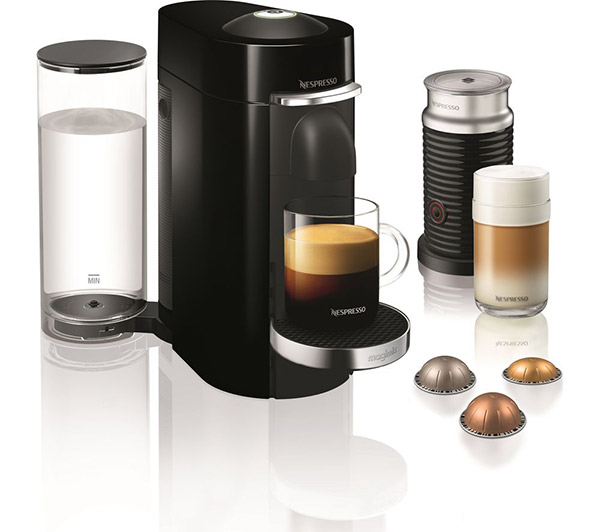 VERTUO BUNDLE
Add an Aerocinno to your Vertuo; an ultra-simple and fast automatic system for preparation of a light and creamy hot or cold milk froth.