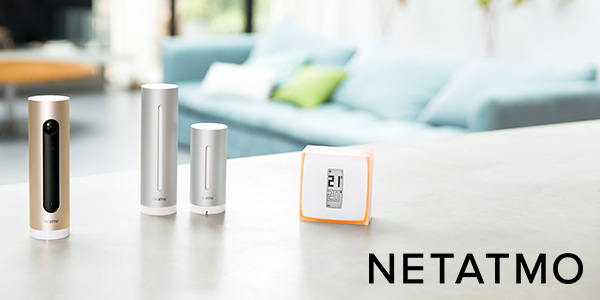 About Netatmo
Offering intuitive feedback on everything from who's entering your home to the weather outside, Netatmo's range of products let you track a range of intelligent data. The Thermostat helps you keep an eye on your energy consumption and heat your home remotely, whilst Welcome tracks who enters your home and sends you alerts if strangers come through the door. If you want to keep a close eye on your plants and make sure they're watered enough, as well as track weather and air quality, the weather station is ideal.
Shop Netatmo Smart Appliances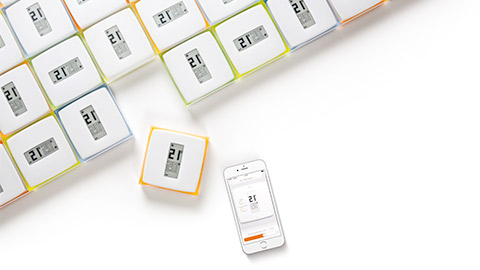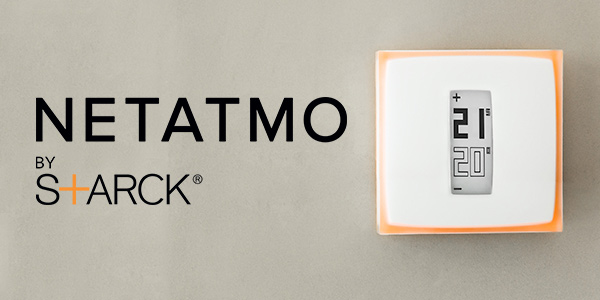 Netatmo Smart Thermostat

Save 37% on your energy consumption
The Thermostat sets a programme based on your daily routine, to heat only when needed. Follow your consumption thanks to the graph in the App and get personal advice with your Energy Savings Report.

Control your heating from anywhere
Modify the temperature remotely from your smartphone, tablet or computer. Schedule your heating to ensure you return from your holidays to a warm house.

Smart heating for extra comfort
Auto-Adapt function: takes your home insulation and the outdoor temperature to predict the start of the heating.
Auto-Care function: you are informed when the Thermostat detects a problem with your heating.

Designed by Starck
The Netatmo Thermostat is designed by Starck. You can personalise yours with 1 of the 4 included colors to match the home decoration.

Widely compatible
The Netatmo Thermostat can be installed in less than 1 hour. It can be placed on a table (wireless) or mounted on the wall. It is compatible with gas, oil or wood-fired boilers and heat pumps.
View the Netatmo Thermostat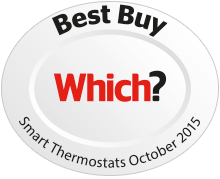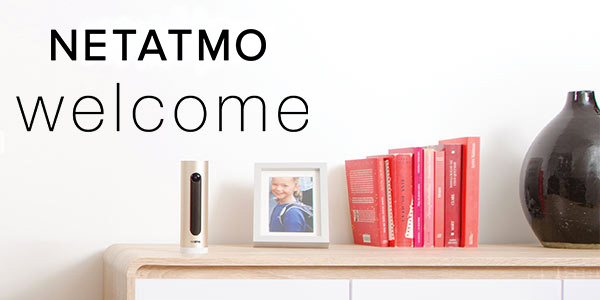 Indoor Security Camera with face recognition

Know who is home
Stay in the know when your children or parents get home with notifications from Netatmo's Welcome Camera. Using face recognition technology, Welcome sends the names of people it sees straight to your smartphone, tablet or smartwatch so you can keep track of who's at home.

Be notified about strangers
Protect your home with confidence using the stranger alerts from Welcome, which instantly tells you when an unknown face enters your home. Using the app you can also view footage of the unknown person, to check if they're simply a delivery person at the door or someone breaking in.

Protects your family's privacy
To protect the privacy of certain members of your family, you can choose to disable video recordings or notifications for people, such as your adult children or partner.

Free and secure video storage
Welcome comes with an included microSD card to store all your recorded footage, but for additional storage and backup you can choose to have your videos automatically stored on a personal Dropbox account. Alternatively, you can back everything up on a personal FTP server – all for free.
View the Netatmo Indoor Security Camera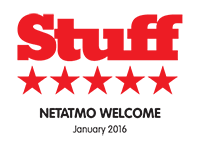 View more

Waterproof security sensors for doors and windows
Add the Tags to your Welcome camera - the security system protects your home from the inside out.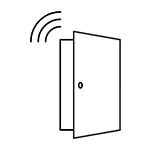 Detection of motion before an intrusion occurs
Track the movement of your windows, doors or even your letterbox with Netatmo's Tags. Every time a door or window is opened, the Tag will send you a notification. And as the Tags sense vibrations, they can alert you before an intrusion.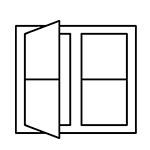 Know if your window is left open
Featuring an open and closed sensor, Tags send you an alert if you've left a window or door open, so you can quickly check on your smartphone instead of having to check every window before leaving the house.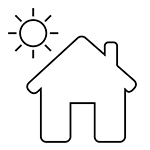 Place the Tags anywhere
With a waterproof design that is suitable for indoor and outdoor use, the Tags can be placed wherever you need them. Installation is straightforward and requires you to pair the Tag to Netatmo's Welcome Camera, for a complete home security system.
View the Netatmo Indoor
*Netatmo Tags only work with the Netatmo Welcome camera, sold seperately.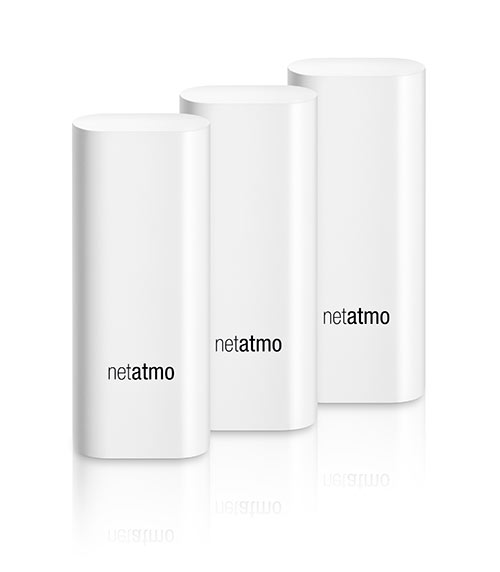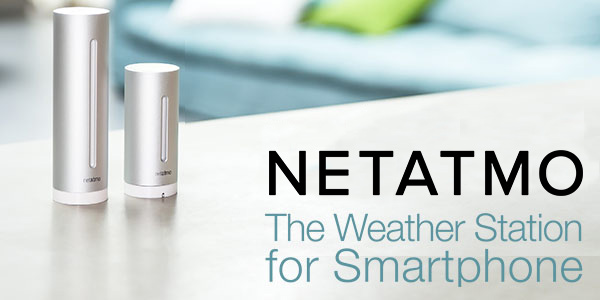 Netatmo Weather Station
Netatmo Weather Station for Smartphone
Providing vital information on temperature and humidity as well as air quality, noise and CO2, Netatmo's unique Weather Station is made for iPhone and Android smartphones. Perfect for tracking your environment both in and outdoors, you can check accurate weather reports, and keep an eye on CO2 and air quality inside your home.
By recording all of your data and storing it online, you can easily access your saved information whenever you want from your smartphone, tablet or PC.
Plan your outdoor activities, take care of your garden
Providing all the information you need on the weather, you can plan a day in the garden when you know it's nice outside or change plans quickly if you receive an alert on your phone when it's raining. With precise readings on everything from pressure to temperature, you can keep on top of watering your plants right when they need it.
Attractive and functional design
Made with a weatherproof one-piece aluminium body, the Netatmo Weather Station has a compact design with a discrete CO2 light indicator. Containing one indoor and one outdoor module, you can keep on top of the weather and air quality in and around your home.

View the Netatmo Weather Station
View more
Rain Gauge
Sends alerts to your smartphone the moments it starts raining.
Decide how much to water your plants depending on the measure of rainfall.
Must be connected to the Netatmo Weather Station, sold separately.
Maximum of one rain gauge can be connected to a Netatmo Weather Station.

Wind Gauge
Uses ultrasonic technology to measure the wind.
Ultrasound records accurate wind direction with no inertia.
Track historical graphs on the app and receive alerts to your smartphone.
Must be connected to the Netatmo Weather Station, sold separately.
Maximum of one wind gauge can be connected to a Netatmo Weather Station.