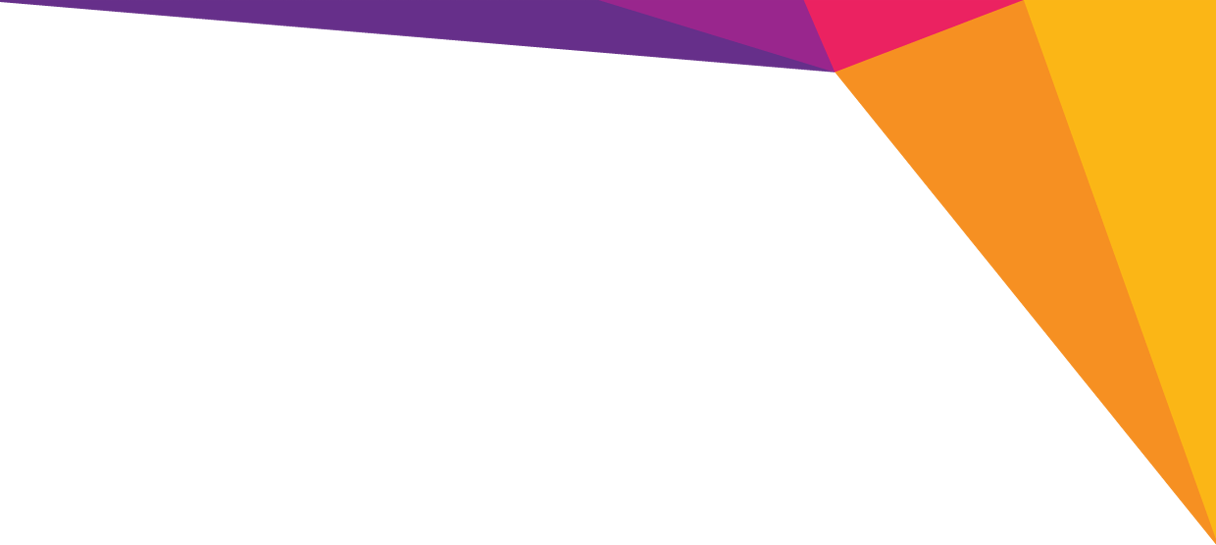 Need to boost your WiFi signal?
Netgar's range extenders are designed to conveniently extend the coverage and increase the range of your wireless network to eliminate "dead zones". Netgear range extenders improve the signal strength of your wireless network regardless of which WiFi standard or router brand you use.
How does it work?
A range extender works as a "relay station" and picks up WiFi signals from your base router connected to the internet or access point and repeats the signal flawlessly to extend the range of your wireless network to areas previously unreachable.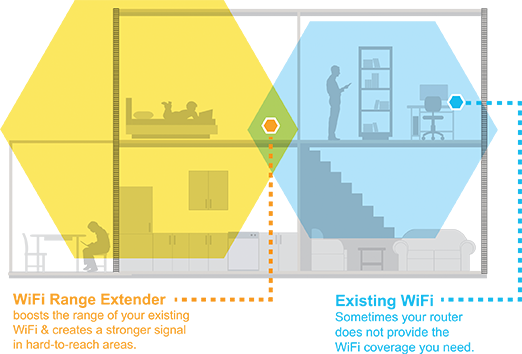 What can you use it for?
Extend your WiFi network for mobile devices like iPads®, iPods®, Android® tablets, e-readers, smart phones, and netbooks. It also improves the connection of your laptop, or home theatre devices such as smart-TV, DVR, blue-ray player or game console.
The latest NETGEAR AC750 WiFi Range Extender EX6100 boosts your existing WiFi by increasing your range and speed. It works with any standard WiFi router to deliver AC750 dual band WiFi with up to 750 Mbps. A Gigabit Ethernet port provides WiFi connectivity to a wired device like Blu-ray® players, game consoles, smart TVs or streaming players over your existing WiFi network. Just plug it into any outlet and experience the difference.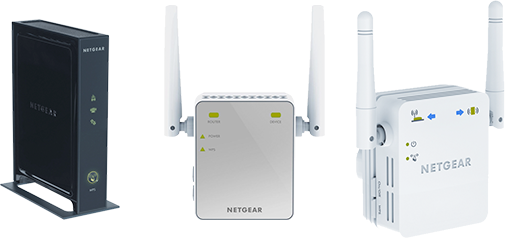 How do i setup my Wireless Network?
Simple install for all devices using a browser, no need to insert a CD or plug in Ethernet cables. A push of a button (Push 'N' Connect) using Wi-Fi Protected Setup® (WPS) connects your computers and/or routers to the Extender quickly and securely.
WiFi Range Extenders - Complete Home Coverage
AC750 WiFi Range Extender