Panasonic Photography Range
The Panasonic Lumix range has the ideal camera to suit your needs, whether you're looking for a quality travel camera, a high definition camcorder or a Compact System camera that lets you take photos like a pro. These cameras offer a huge range of functions alongside cutting-edge technology and designs, from classic to ultra-modern. Panasonic won more awards for imaging products than any other brand during 2012, making them the perfect choice when you are choosing your new camera.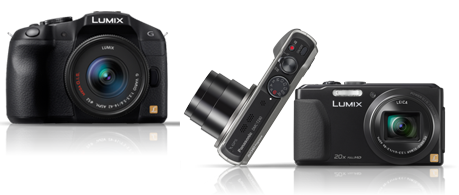 Choose from the following Panasonic photographic ranges
Compact system cameras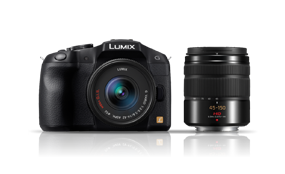 Compact System cameras are more compact than DSLRs but offer advanced digital technologies. DSLM cameras boast the largest lens line-up, and can include WiFi and NFC technology for quick connections.
Premium cameras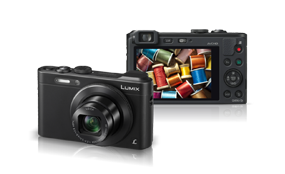 With a premium design and a compact body, Panasonic Premium cameras feature built-in electronic viewfinders, large sensors for fantastic high quality images and manual controls for professional control over your photos.
Bridge cameras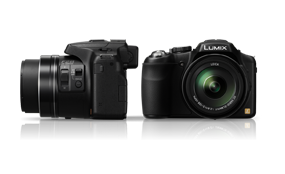 Boasting high quality sensors and lenses, Panasonic Bridge cameras include a large range of manual controls and effects to create stunning photographs. They include large zooms and Full HD video recording for videos packed with detail.
Super zoom cameras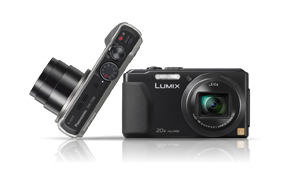 Ideal for travel, lightweight and portable Super Zoom cameras from Panasonic boast impressive zooms in a compact body, letting you get closer to the action. They feature HD or Full HD video recording and can include WiFi, NFC and GPS options.
Lenses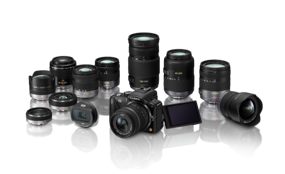 Digitally optimised with a small and light system, lenses are key to quality photography. Powerzoom lenses offer smooth operation. Panasonic lenses have spent 10 years in developments with LEICA for excellent results.
Tough cameras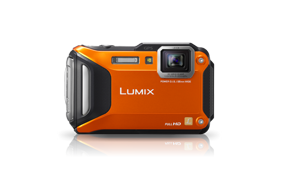 Able to withstand extreme conditions, Panasonic Tough cameras are waterproof, dustproof, shockproof and freezeproof. They can include underwater shooting modes and WiFi, NFC and GPS options for quick connections.
Stylish cameras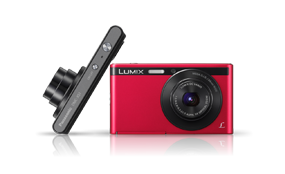 Compact, stylish and portable, Panasonic cameras offer 5x zoom and a range of filter effects and shooting modes for excellent photographs. They also include HD video recording to capture all of the action
Camcorders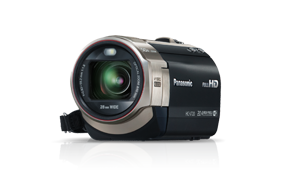 Offering Full HD video recording and an impressive 72x optical zoom, Panasonic camcorders include image stabilisation for blur-free video recording. They include WiFi and NFC options for easy connectivity for sharing.
Learn about the features of Panasonic cameras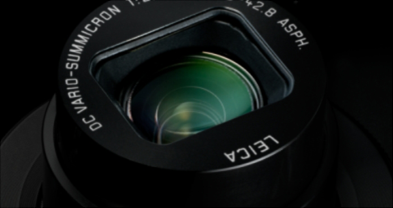 LEICA Lens
Panasonic and lens producer LEICA have worked together to provide LEICA branded lenses that offer exceptional optical performance. Built with a passion for quality, these lenses meet rigorous quality standards.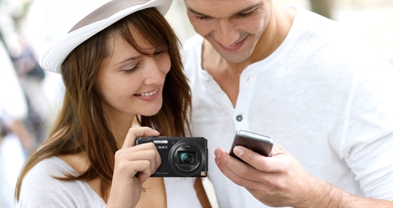 WiFi / NFC
Control your camera from your smartphone using Remote Shooting via WiFi and the Panasonic Imaging App. Share your images on social networks or use NFC to transfer images with a simple touch.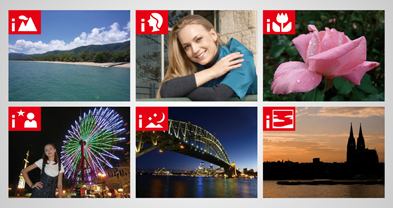 Easy iA
Take great shots with the Intelligent Auto (iA) function. The camera can select the best settings for your image, including exposure and shutter speed, so you can simply frame your picture and press the button.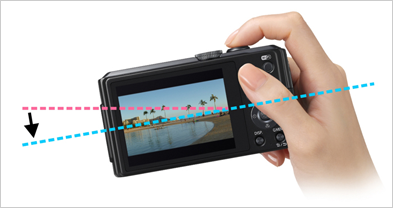 Level Shot
Take steady images even with a tilted camera with Level Shot. This function detects the horizontal axis of the image to keep the picture steady. You can record stable videos even when blind recording when you're using this mode.
Creativity
With a range of artistic effects and options, you can add effects such as Sepia or One-Point Colour to create unique and exciting photos. Some models include Creative Panorama, Creative Control and Creative Retouch options.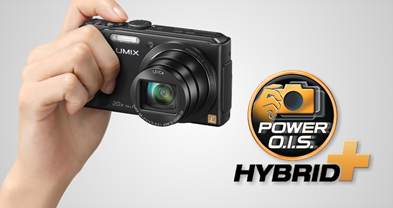 Optical Image Stabilizer
The Optical Image Stabiliser (O.I.S) keeps your image stable and reduces blur caused by handshake or vibrations, especially when zooming. Videos will benefit from POWER O.I.S which uses five-axis correction to suppress blurring.