Twin Tuner
Maximum Viewing and Recording Flexibility in HD
You can avoid missing your favourite programmes thanks to the twin tuners in Panasonic Freeview HD recorders. Avoid missing out by watching one and recording the other using the twin HD digital tuners, which provide High Definition viewing options that suit your lifestyle. For example, you can enjoy the football in fantastic HD whilst recording the soaps, or you could even record both at the same time.
The Panasonic DMR-HW120 player
The Panasonic DMR-HW220 player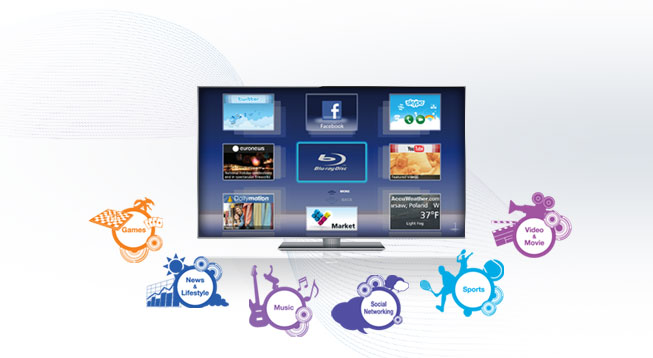 VIERA Connect
Explore Online Entertainment
Enjoy more than just TV with VIERA Connect, offering a wide range of online content for fantastic entertainment. Offering games, apps, movies and information, there's a whole range of entertainment to enjoy with a simple click of a button. Bring the best of web-based content to your TV to share with friends and family from the comfort of your sofa.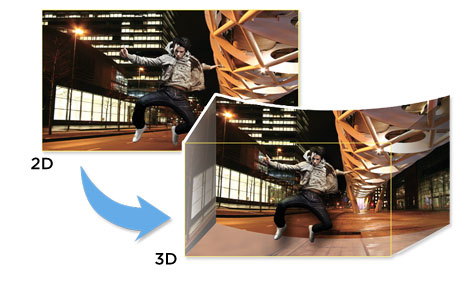 2D-3D Conversion
Your Entire Film Library in 3D
Ever wanted to enjoy your favourite 2D TV shows and films in exciting 3D. Now you can with 2D-3D conversion, letting you watch your recorded content in 3D. This unique feature lets you watch back any recorded content in 3D with a compatible 3D TV and glasses. Internet content downloaded via Viera Connect can also be converted into 3D. Great for watching You Tube clips in 3D! You can also adjust and customise your picture settings for the most comfortable vieweing.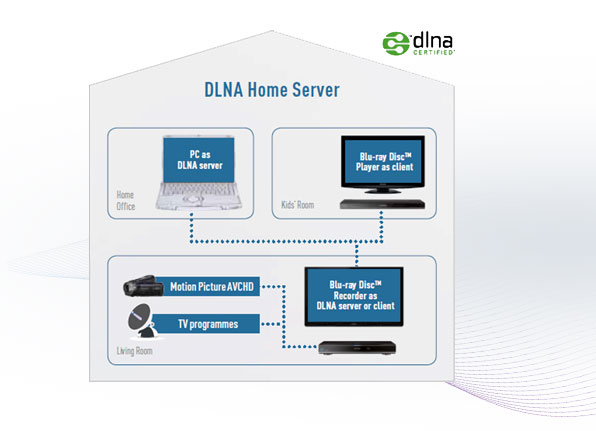 DLNA
Share your digital content among the different devices in your home
DLNA lets you share content between your devices when connected to your existing wired or wireless router. A Panasonic Freeview HD Recorder acts as a DLNA certified home server, letting your other compatible devices communicate with each other throughout your home. You can enjoy content stored on a device in one room on a DLNA compatible device in another with ease. Why not watch a TV programme recorded on your Freeview HD Recorder on your Blu-ray Player and VIERA TV in another room and enjoy the freedom DLNA has to offer?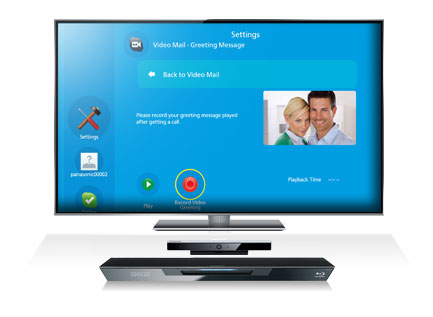 Unique Panasonic Skype Functions
Communicate with the World from the TV
The SKYPE functionality of the DMRHW220 offers great ways to communicate with friends and family when connected to an optional compatible SKYPE camera. The Auto Answering Video Message feature lets you record your own message and use it as an answering video message that plays when you receive a call when you're out. There's also Video Voice Mail Recording that lets your friends leave a video message for you when you're not around to take the call.