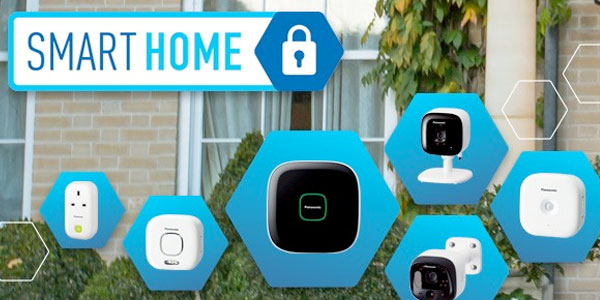 Giving You Peace Of Mind
We understand that when you're away you'd like to make sure your home is safe. We created our Smart Home system to help you monitor what's important to you and control your home wherever you are.
We help you truly unwind on a hassle free holiday, watch him play while you work, be in every room at the same time and keep your family even closer - giving you peace of mind.
Our Smart Home monitoring kits, accessories and app are easy to use and install, comes with no monthly fees, no cloud storage necessary, safer than Wi-Fi systems and can expand along with your growing needs.
Protecting what's important to you have never been easier with Panasonic Smart Home.
View the range of Panasonic Smart Home products
How can I use Smart Home?
What makes Smart Home different?
No Monthly Fees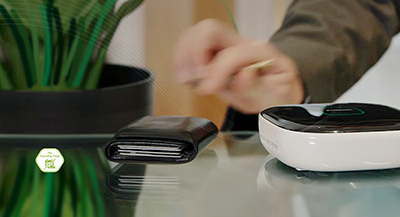 There are no monthly subscription fees to worry about, no cloud storage necessary and the Smart Home app is free to download.*

*Data charges may apply
Safer Than Wi-Fi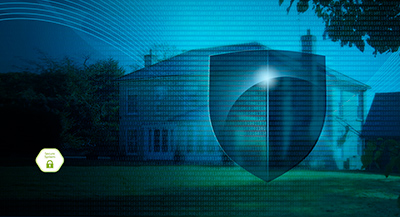 Our Smart Home devices communicate with each other using DECT Ultra Low Energy (ULE) wireless standard. This technology is invisible to regular consumer products which compared to Wi-Fi based systems, is not easily hackable. We offer a safe, stable, interference free and superior range system.
Easy To Use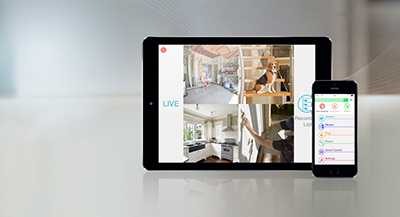 Simply connect the Hub to your Wi-Fi network, download the app to your smart device and your kit is ready to go. To add additional accessories, such as camera, sensors and plugs, simply press one button on the hub and one on your accessory and it automatically connects to your system.
With the Smart Home app you can watch live feeds from your camera, controls appliances and get alerts if any sensors are triggered.
Grows With Your Needs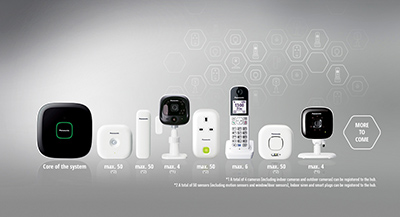 You can custom build your perfect system using any of our accessories. Our sophisticated technology lets you adapt and expand your Smart Home system to suit your changing needs.