Connectivity
Your digital life just got smarter
Smart VIERA TVs are made for so much more than just watching TV. VIERA Connect brings Internet-based content straight to your living room, on the large screen, and enables you to enjoy the whole world of online content and applications. Stay connected with your friends, rent movies or play games – all from the comfort of your sofa without the need for a PC.
Communicate fluently and effectively across all media with the adaptable Panasonic VIERA Connect.
With built-in WiFi and DLNA capability, your VIERA TV links up with other devices around your home. Wirelessly stream multimedia stored on a compatible computer, HDD Recorder, smartphone or tablet to the TV, or browse the Internet via your home network.
Connect High Definition components to the VIERA TV via its HDMI terminals, and hook up an external hard drive through the USB port.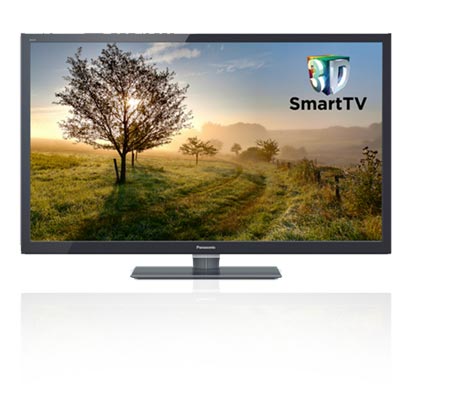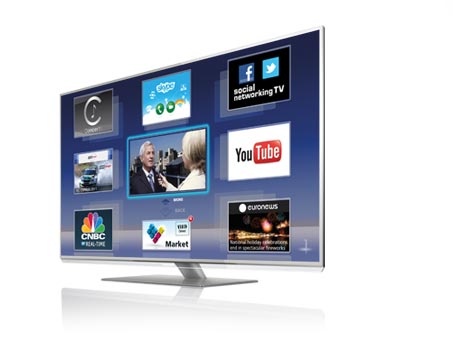 These features are beautifully displayed on the amazing Panasonic ET50. With its ultra slim 55'' screen showcasing crisp 3D images you will be able to luxuriously and seamlessly enjoy perfect viewing for sports, games and films. Using the ET50's VIERA Connect you can get interactive through one easy feature and with VIERA Link can simply connect AV devices by an HDMI cable. Connect your way with the ET50 series.