Panasonic Soundbars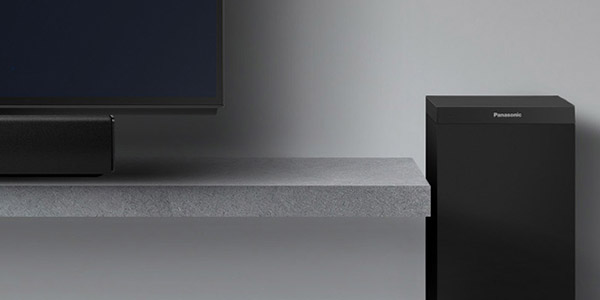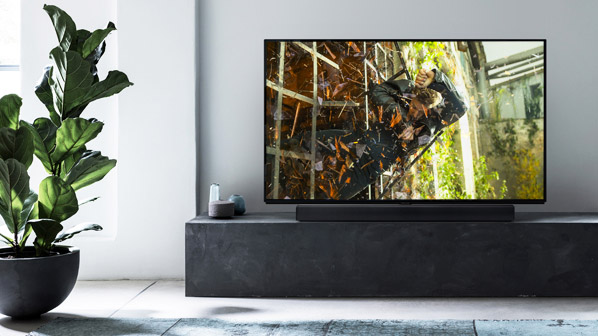 TRUE CINEMA SOUND EXPERIENCE
OK, it's time to take your movie nights to a whole new level. And with Panasonic's latest range of cinema-inspired soundbars, you can experience true-to-life sounds in the comfort of your own home. That means action scenes, sporting moments or natural marvels - all filling your room in an immersive epic.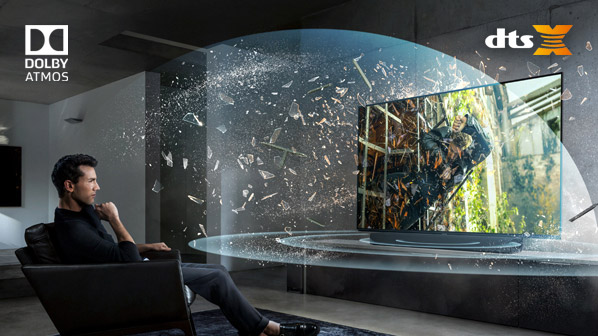 Dolby Atmos & DTS:X
Now we're really talking. Panasonic's premium soundbars deliver powerful, action-packed sound - with richness, detail and clarity that's off the scale. With the latest audio technology, you'll hear every detail. Things like planes moving overhead will feel like they actually are above your head in this 3D listening experience. It'll bring the events to life.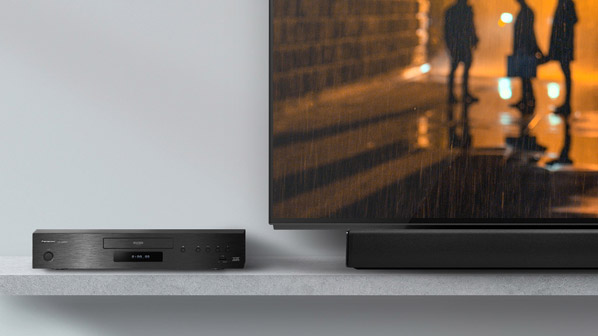 HIGH RESOLUTION AUDIO
Amazing content in high definition. Sounds good, right? Even better when you know there's no loss in image quality when the video source passes through the soundbar. As it passes through your soundbar system from your player to your 4K TV, the 4K content is retained and not downgraded to Full HD quality. Good to know!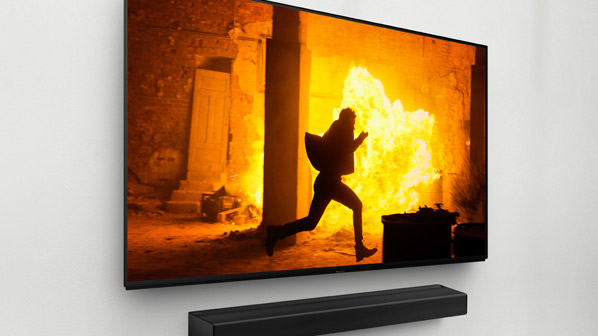 INTELLIGENT DESIGN
The Panasonic HTB900 and HTB700 give you a listening experience that's right out of the top drawer, whether placed on a cabinet or mounted on the wall. By giving the soundbar a slant of around 7 degrees, that means the speaker matches one of two installation types. Sound is sent to your ears at the best possible angle for an expansive sound that fills the room.
TAKE YOUR PICK OF PANASONIC SOUNDBARS

SC-HTB900
The stunning HTB900 boasts the latest acoustic tech and supports the state-of-the-art Dolby Atmos and DTS:X formats. Incredible sound travels in 3D space for an immersive experience.

SC-HTB700
Whether it's action or emotion, the HTB700 offers a variety of sound modes to match the genre. It also supports the state-of-the-art Dolby Atmos and DTS:X formats and provides a really immersive experience.

SC-HTB688
The elegant, compact HTB688 home cinema system is a perfect match for your TV. The 3.1 surround sound system with a wireless subwoofer provides clear cinema sound quality.
Exclusively from Currys PC World

SC-HTB498
The 2.1 sound system featuring a wireless subwoofer will fill your living room with rounded sound. The Bluetooth Technology and HDMI CEC compatibility provide easy operation.
Exclusively from Currys PC World

SC-HTB208
With two 10x4cm full-range speakers, you'll really feel the power - and enjoy the clarity - that'll bring realism to what you're watching. The compact design and dynamic sound will suit your setup.
Exclusively from Currys PC World