Panasonic Televisions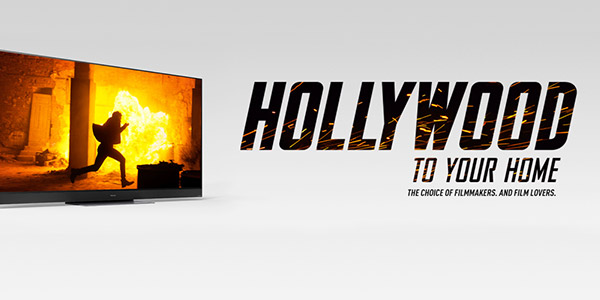 THE CHOICE OF HOLLYWOOD PROFESSIONALS
How do you get a TV picture to match the director's intent? Work with a director to create the TV, of course. Since 2017, Panasonic has been working with Stefan Sonnenfeld, the founder of Hollywood's Company 3, to make sure the technical accuracy of their OLED TVs match the filmmaker's creative intent. He uses Panasonic QLED TVs as client reference monitors - so when it's time for movie studios to sign off a movie, they'll be doing it on the same sort of TV you could have at home. Pretty cool, huh?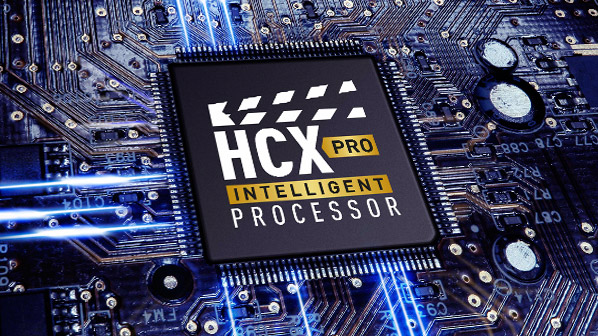 THE BRAINS BEHIND THE PICTURE
Legendary picture quality, incredible accuracy and detail… it doesn't happen on its own. That's where the HCX Pro Processor comes in. After several decades of building premium TVs and broadcasting equipment, the experts at Panasonic know a thing or two about what makes an amazing processor. And having been tuned by Hollywood colourist Stefan Sonnenfeld, it's got the professional's seal of approval. You'll find this processor in Panasonic's new OLED TVs and a version of it in the GX820.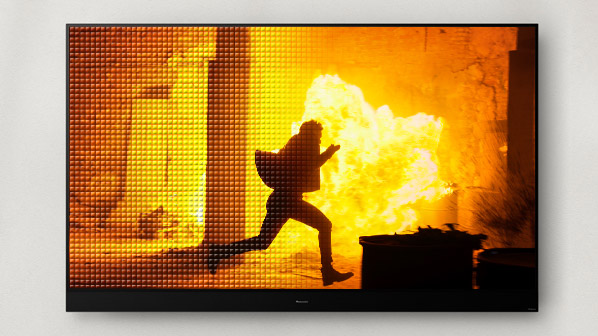 OLED: THE FUTURE LOOKS GOOD!
OK, so here's the science bit. The OLED screen is a self-illuminating screen with 8 million pixels - no, that's not a typo. It gives you stunningly deep blacks, which means that those dramatic dark scenes aren't washed out. The GZ2000 series TV features the Professional Edition OLED, which achieves even greater brightness than was previously thought. The result - a simply extraordinary home cinema experience.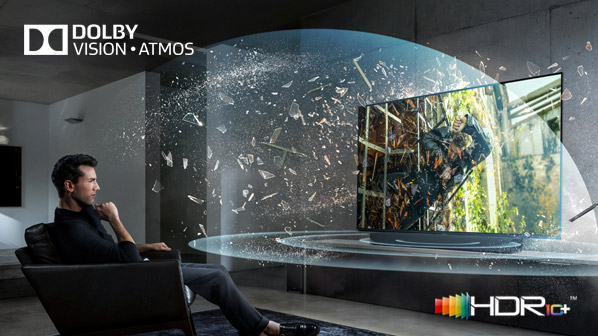 HDR10+, DOLBY VISION & ATMOS
There's no need to go to the cinema anymore. Now, you can get the full cinema experience at home with the new range of Panasonic's premium 4K TVs. They support the best of audio-visual formats - like HDR10+ and Dolby Vision support which cleverly adjusts the picture scene by scene for stunning 4K pictures. Then there's Dolby Atmos support, which brings a 360° audio experience that's totally immersive.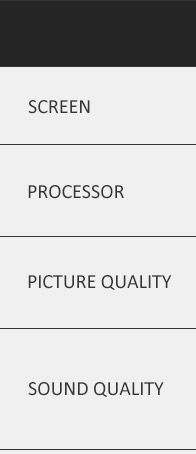 RANGE ⁄ SIZE
Click on the model number to see more details.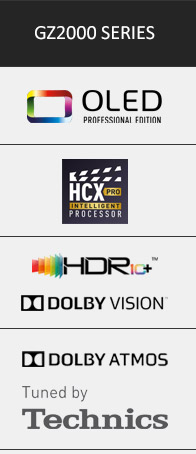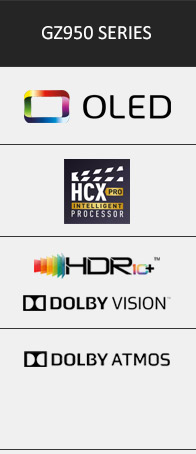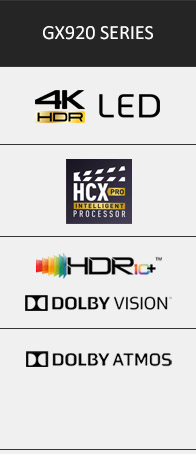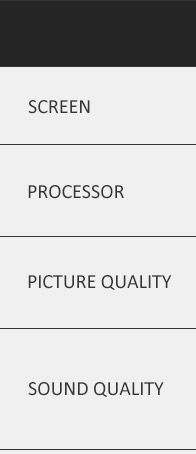 RANGE ⁄ SIZE
Click on the model number to see more details.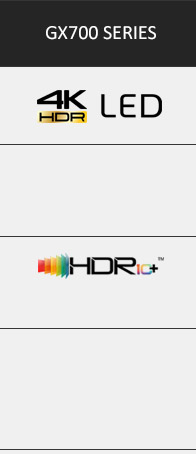 TX-65GX700
TX-58GX700
TX-50GX700
TX-40GX700