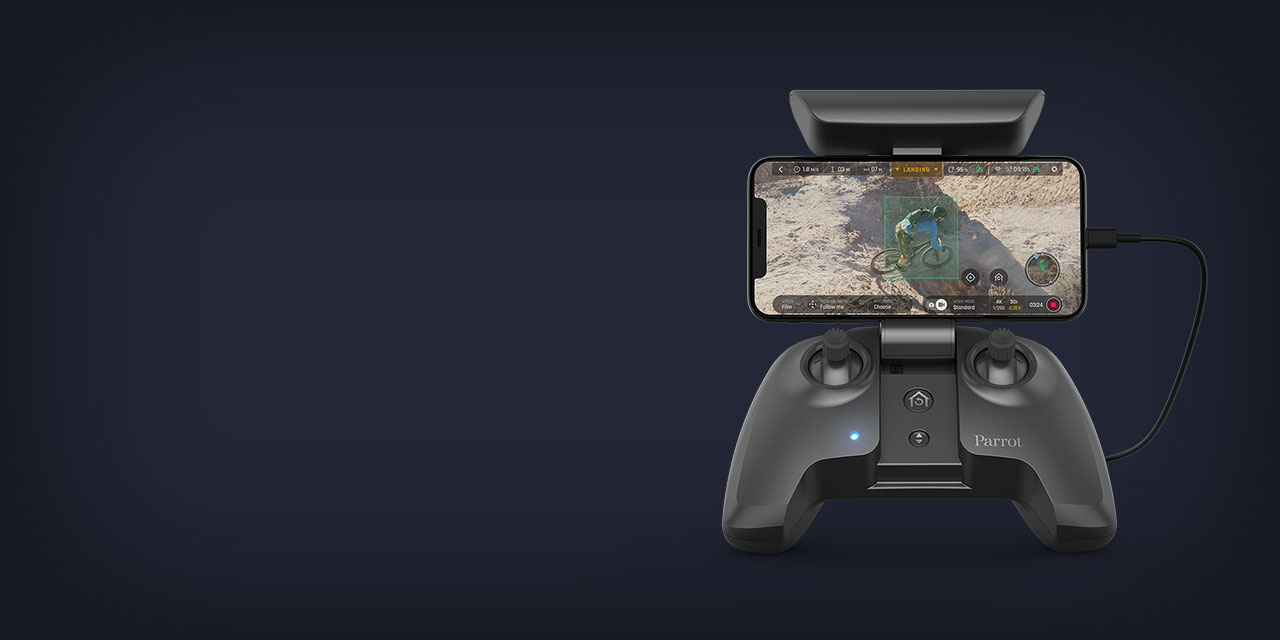 EASY TO USE
Get ready to fly with ANAFI using FreeFlight 6, the new intuitive piloting interface. It uses state of the art A.I. to take automatic drone videos and easily share them on social media sites such as Facebook and YouTube. Thanks to ANAFI's professional imaging settings, you're sure to get that perfect shot, anytime, anywhere.
Execute cinematic videos using the automatic CineShots. You have option of four, Reveal, Epic, Rise, 360°.
Take selfies from the sky using SmartDronies. Impress your family and friends with your stunning videos.
See all your stats and flight datat in your My Parrot account accessible from FreeFlight 6.