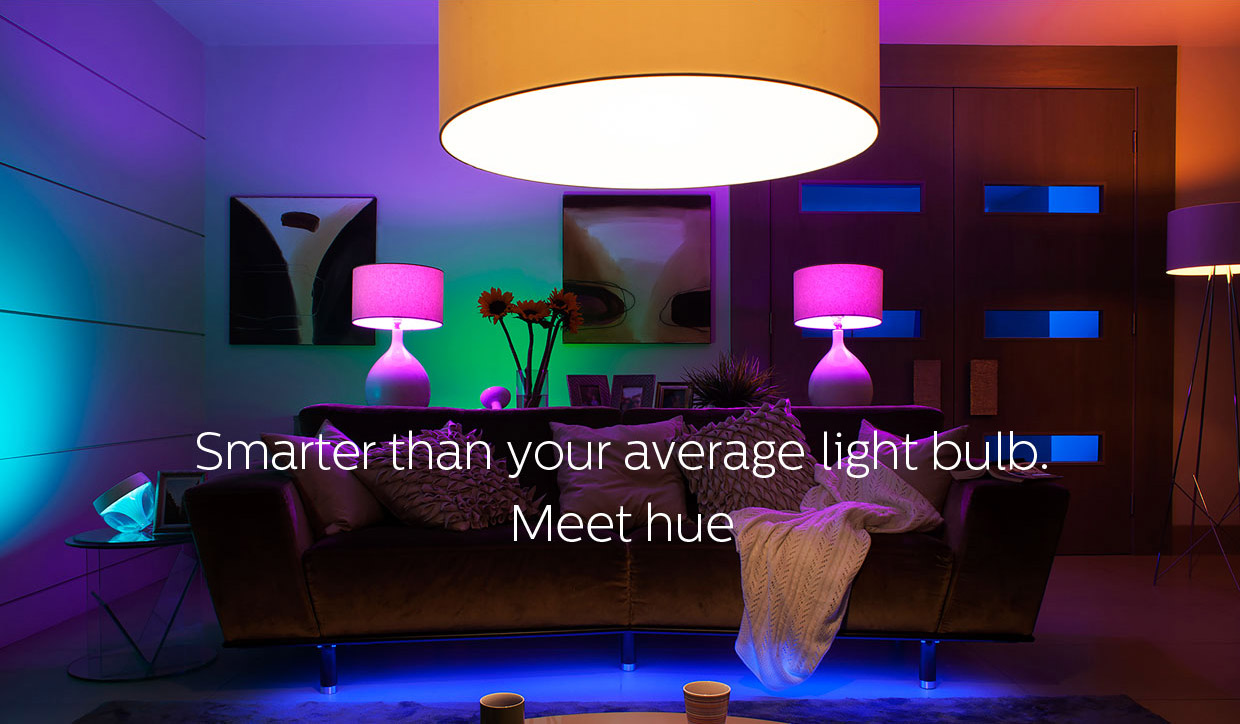 What is hue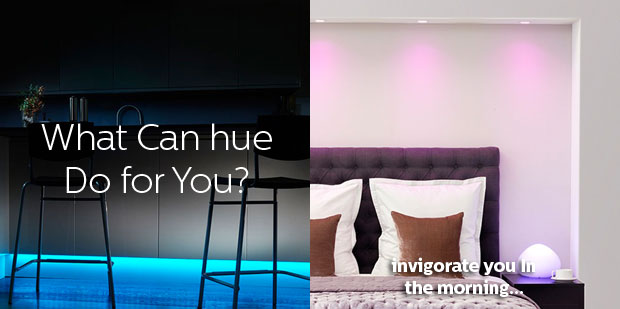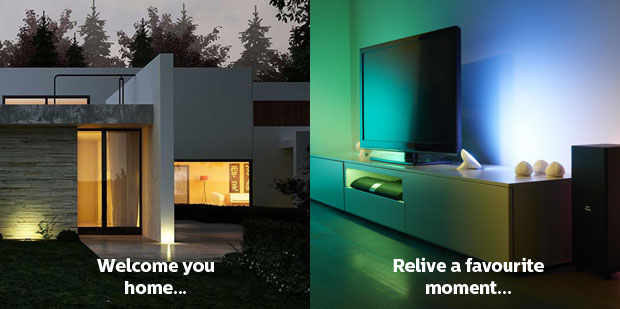 The lights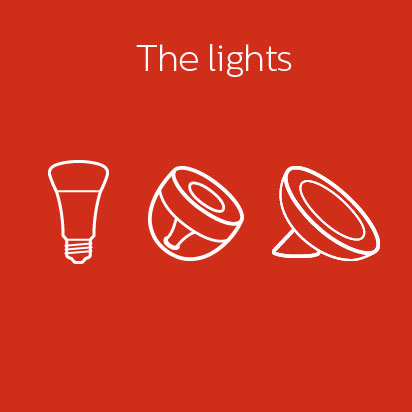 Wireless LED light bulbs bring hue to life in all shades of white and every colour in the spectrum.
They look amazing and are practical too – they dim, flash, pulse and are available in E27 and GU10 fittings. For something a little bit different, try LivingColors Bloom, Iris and LightStrips.
The bridge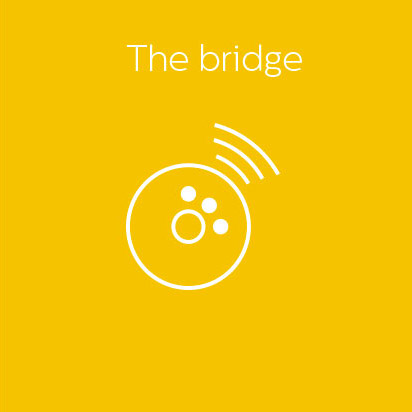 The bridge is the heart of the hue system – it's literally the bridge between your app and the bulbs. Linked to your home WiFi connection via your router, it can connect up to 50 bulbs at a time, not to mention hue's other accessories, like the hue tap. The bridge also connects your system to the wider world. Control your lights remotely or link them up to the web, newsfeeds or even your email.
The app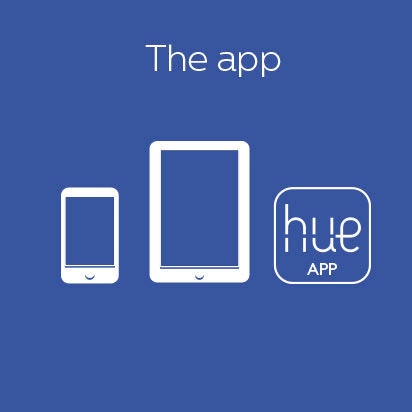 The key to controlling hue is in the palm of your hand. Use the app to change colours, brightness, functions and everything between. Control bulbs individual or all together, find the right shade of light to suit your mood or pick the perfect tone to match the moment. You can even select a colour from a photo and recreate it in your room.