Movies, Sports, Gaming, TV and More
Enjoy home entertainment on a bigger screen with the incredible Philips Screeneo. Projecting an image up to 100" when positioned only 44 cm from the wall, the Screeneo projector gives you the real big screen experience to make the most of movies, sport, TV, web content and more. Discover more dynamic home entertainment without big budget costs.
A visual treat
Unlike some other projectors, the Philips Screeneo delivers a crisp, large screen picture when positioned a minimal distance from the wall. Making the most of ultra-short throw technology and LED optics, the projector can project an image from 50" to 100" simply by adjusting the distance from the wall (from 10-44 cm). Screeneo delivers amazing image quality and no image flow interruption and there is no obtrusive black screen when it is switched off.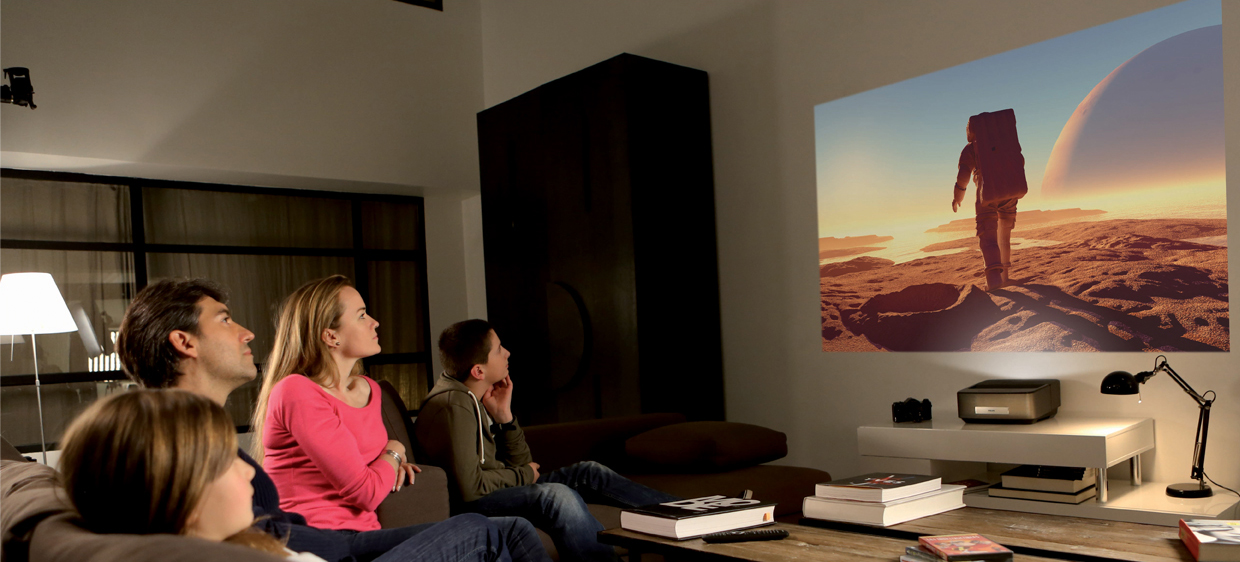 Home entertainment
Philips Screeneo delivers the ultimate home multimedia experience: exceptional image quality on a huge scale, an integrated sound system and great connectivity. Its slim, clean-lined design makes it great for your living room, and it is compact enough to be moved to any room in your home.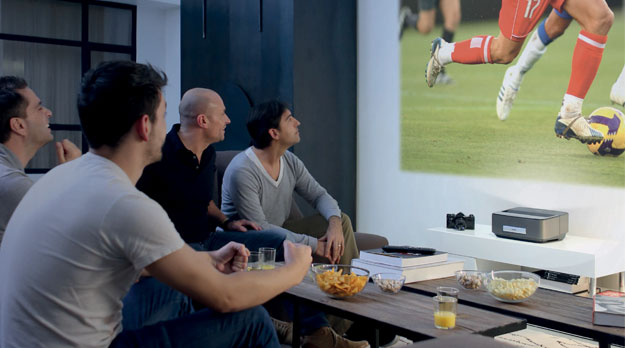 Integrated sound system
Integrated speakers and a subwoofer deliver Dolby Digital 2.1 sound to deliver the full home cinema package. You can also stream music from a PC, smartphone or tablet via Bluetooth or WiFi.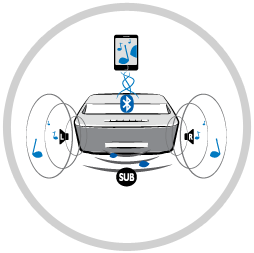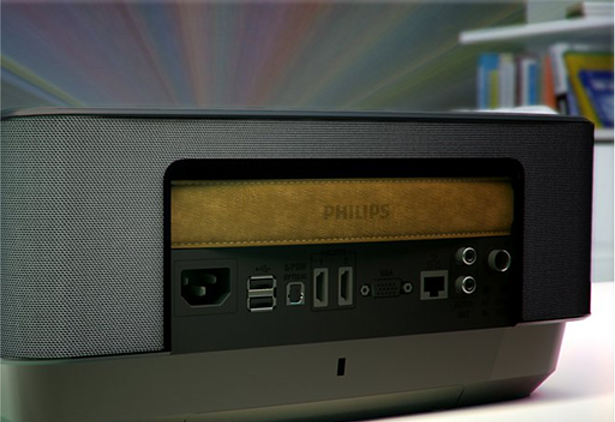 Multimedia Connectivity
The Philips Screeneo is a true multimedia entertainment centre. Connect to it wirelessly via Bluetooth and WiFi or link up your peripherals using DLNA, USB, HDMI and SD card connectivity. Connect the Screeneo to Blu-ray players, set-top boxes, games consoles, smartphones, tablets and more – opening up all the entertainment you could ever need.
Philips Screeneo also integrates Miracast, allowing the small screen of your tablet, laptop or smartphone to be mirrored on the large screen. Browse with your fingertips but view on a bigger screen. And if all that connectivity wasn't enough Screeneo even has a 4 GB internal memory, a built-in Freeview tuner and you can surf the web and watch content online via the Android operating system.