Philips Televisions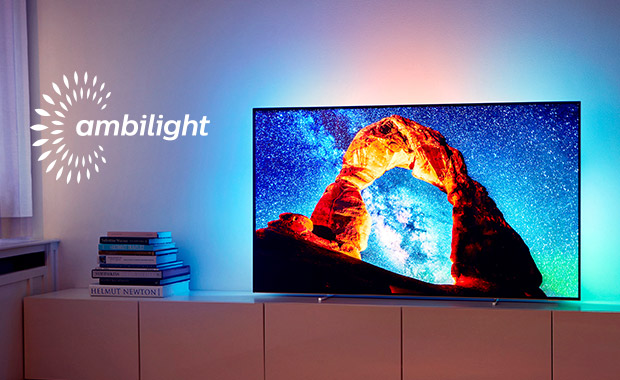 Philips Ambilight TV
Amazing immersive detail
With an OLED screen, individual pixels can be dimmed or turned off as needed - and that means you get crisp contrast, vibrant colours and absolute blacks. With the P5 picture processing engine, the brightness of each pixel is perfectly tuned. You'll love the detail that'll draw you into your favourite TV or film.
Shop Philips OLED TVs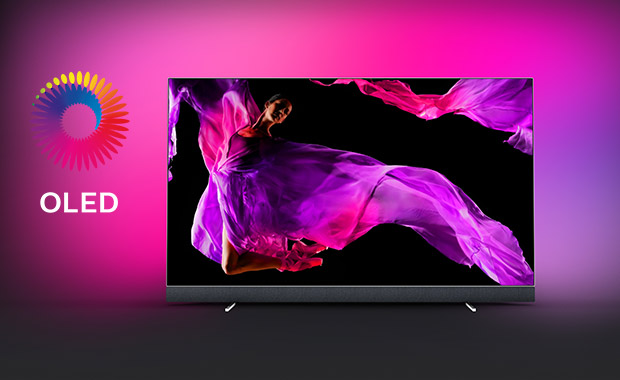 Philips OLED TV
Perfect blacks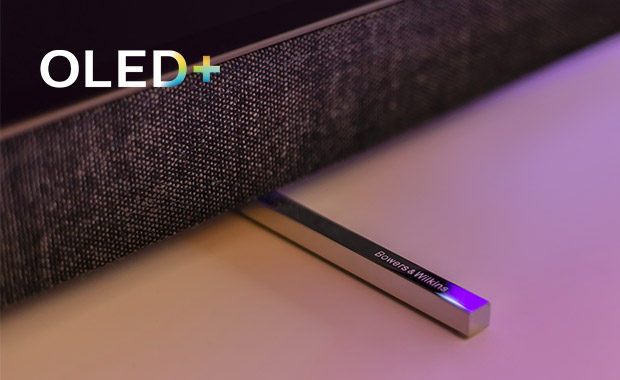 OLED+ TV
With sound by Bowers & Wilkins
The darker blacks and amazing contrast of OLED, plus;
P5 Perfect Picture Engine for the brightest, crispest picture
Sound that you'll almost feel, by the renowned studio monitor engineers Bowers & Wilkins
Voice activated Google Assistant. Get what you want, when you want it
With ambilight, the action will fill your room, not just your screen. A totally immersive experience
Packed with Features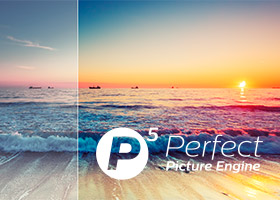 Philips P5 Perfect Picture Engine
With Philips' 5-in-1 picture processor P5, you'll get optimised sharpness, colour and contrast. Whatever your source, you'll always get a perfect picture.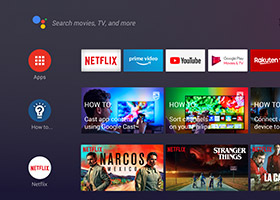 Android TV and Google Assistant
Get access to endless apps, movies and games in Google Play Store. Use Google Assistant to control your Android TV with your voice or command Google Assistant-compatible smart home devices, without leaving the sofa.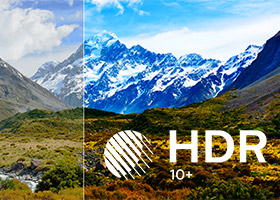 HDR10+
With support for HDR formats, shadows will be deeper, bright surfaces will shine and colours will be truer.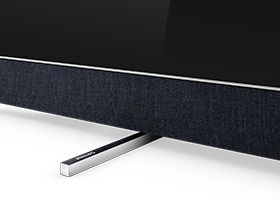 Beautifully designed
Great materials and a classic European design means this TV will complement your room perfectly.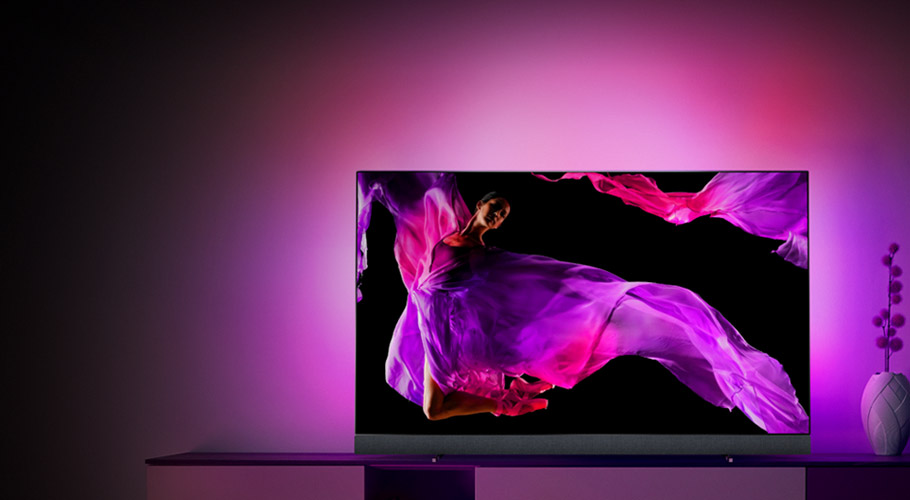 Award-winning picture quality.
Philips TV. Looks better.