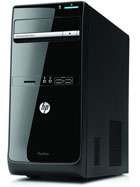 We want you to enjoy using your new desktop computer for years to come. Your manufacturer's product guarantee provides cover for mechanical and electrical breakdown but will normally be limited to a year and may not cover parts or breakdown through mishap.
One of the best ways of protecting your desktop computer now and in the future is with a Repair & Support Plan; providing peace of mind should the worst ever happen.
With a Repair & Support Plan you'll benefit from a 7 day repair promise and unlimited repairs. You have the option to pay once for 2 or 3 years protection or you can choose to pay as you go.