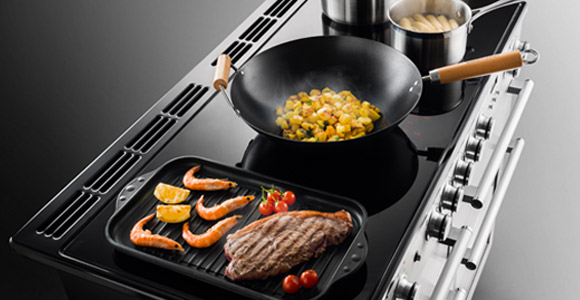 Whatever style of cooking you prefer, Rangemaster cookers offer a unique choice of features to make your life easier, creating perfect results everytime.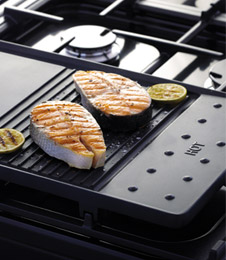 GRIDDLE
Made from robust cast aluminium, the griddle plate sits snugly on top of the gas hob, when required. The flat plate is ideal for cooking bacon and French toast, while the grooved plate provides fat drainage, offering a healthier way to sear steaks, burgers and fish.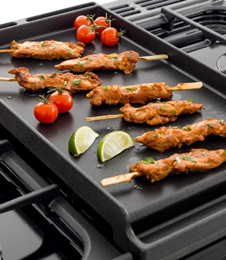 TEPPANYAKI GRIDDLE
Cook healthy food Japanese-style with the unique Teppanyaki-style griddle plate that fits snugly over the burners. It is also coated for non-stick easy cleaning.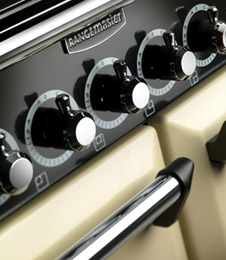 NON-SCRATCH ENAMEL
Our Endurance™ finish is eco friendly, durable and will last for years to come. On our range cookers we only use environmentally-friendly, top-quality paints and enamels supplied by the global leader in the field, and applied at our factory in Leamington Spa.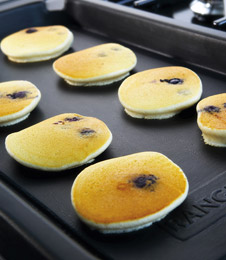 MULTI-ZONE
Choose between two ceramic 1.1kW cooking zones, or slot a durable non-stick griddle plate over the top to provide a healthy cooking surface.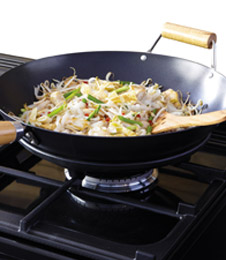 MULTI-RING BURNER
Create authentic Asian cuisine on our multi-ring burner, which can hold a specially designed wok cradle.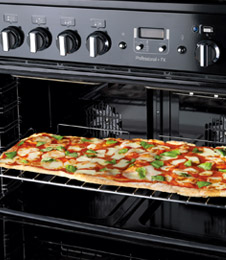 PYROLYTIC CLEANING
Turn the oven to this function and it literally cleans itself. The oven will heat up to 450°C, once it reaches this temperature, the oven carbonises all cooking residue to a fine ash; at the end of the cycle all that is left to do is simply wipe away the ash with a damp cloth.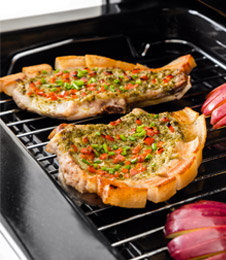 GLIDE-OUT GRILL™
Positioned on smooth-action telescopic runners, our glide-out grill™ does exactly that. Not only is it easier to check up on your food as it's grilling, but it's also safer as it reduces the risk of pulling the grill out too far.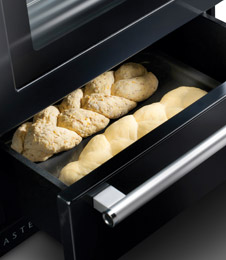 BREAD-PROVING DRAWER
Our bread proving drawer is a unique feature to range cooking, enabling you to rest and rise your dough before baking.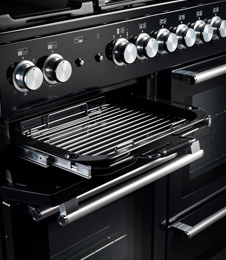 DELUXE GLIDE-OUT GRILL™
The improved grill offers even more cooking flexibility and capacity thanks to its deeper pan design. It also includes a four-way trivet for four grilling depth options to suit every type of dish.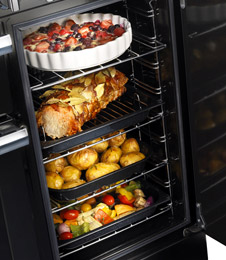 LARGE OVEN CAPACITY
With a main fan oven of 79 litres, the Rangemaster oven leads the way for size and performance. 'A' rated across the board and ultra fast pre-heating with Rapid Response™ make Rangemaster ovens the largest and most efficient available.
*Not all features are included on every model. Please refer to product specifications.