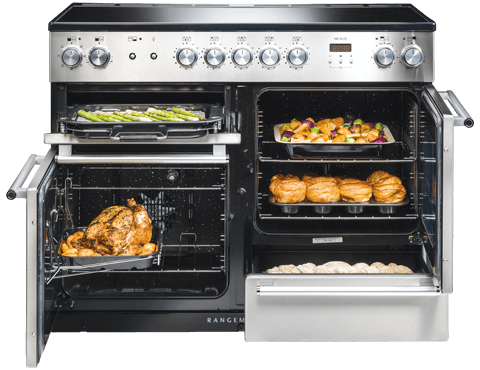 With a Rangemaster at the heart of the kitchen, the kitchen is always the heart of the home. That's why you'll find a Rangemaster in more homes than any other range cooker.
So, why buy a Rangemaster? If being Britain's No.1 range cooker manufacturer isn't reason enough, read on to find out why we're in more homes than any other.
1. STYLE AND CHOICE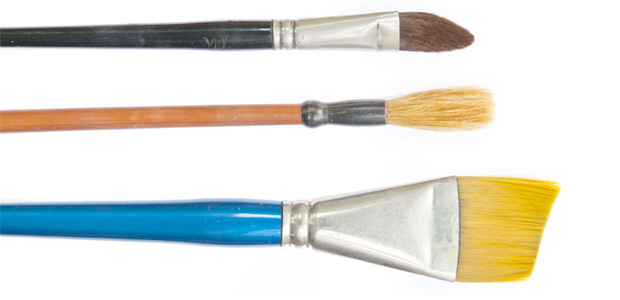 We offer the biggest range of style, size and fuel types making it easy for you to find the perfect Rangemaster for your kitchen.
2. A FAMILY OF OVER 1 MILLION OWNERS
When you buy a Rangemaster, you're joining the family. Today, much has changed at Rangemaster but our principle of creating beautiful, functional, market leading appliances built by hand in Royal Leamington Spa continues to underline our success.
3. THE RIGHT INGREDIENTS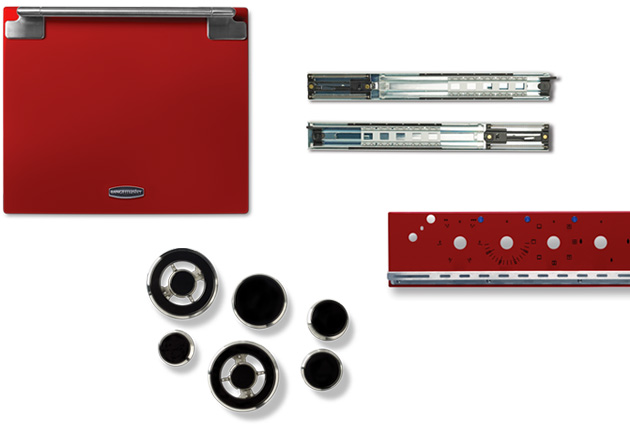 It can take weeks to carefully craft a Rangemaster. The highest gauge steel is pressed, cut, washed, polished, and finally enamelled with Endurance finish.
The frame is triple folded, creating a unique encasement for some of the highest quality components you'll find.
4. QUALITY AND TESTING

We test, re-test and test again refining our products to offer the best results; we are passionate and proud of making the finest quality range cookers on the market.
5. WHEN IT COMES TO COOKING; EXPERIENCE MATTERS
There's over 185 years of manufacturing excellence at our factory in Royal Leamington Spa. Our people are passionate and proud of making the best Range cookers on the market. We call it... Built from experience.