To find one of our stores local to you, please enter a town or postcode above or


All your technology needs, under the same roof. You can find Currys PC World, Carphone Warehouse and Team Knowhow together in most stores. Offering you the best in consumer technology, mobile and connected technology deals, and services to keep your tech life working.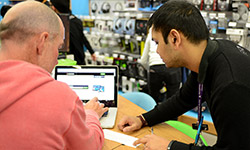 Fantastic value
Helping you save money, our stores offer you:
Low prices backed by Price Match – learn later that you could have bought the same item for less elsewhere, and we'll refund the difference; just like when you buy from us online
In store-only clearance ranges & one-off deals on display models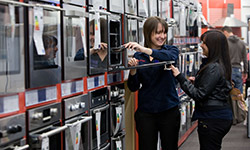 Fuller experience
Love your time in our stores with:
Great ranges & brilliant displays, because online can never tell the whole story
Tech-savvy sales colleagues to consult on the best buys for you
Team Knowhow service bars (at selected stores), offering you bespoke computer & camera set up, maintenance, upgrades & much more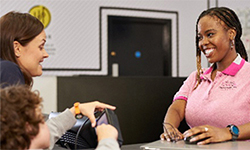 More ways to pay
As well as using your credit or debit card, or Your Plan flexible credit*, in store you can also:
*Not available at standalone Carphone Warehouse stores.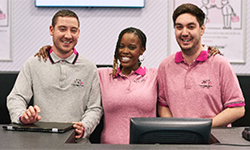 Extra convenience
To make life easier, at selected stores you can: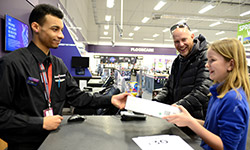 Returns, refunds, exchanges
For a refund or exchange, please return to store: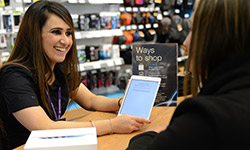 Demos & stores within stores
Bringing technology to life, selected stores offer you:
Demos of items you select, helping you find your best buy
Demo sessions run by suppliers to test technologies to their max
Single-brand sub-stores where you can explore Apple and Google's eco-systems