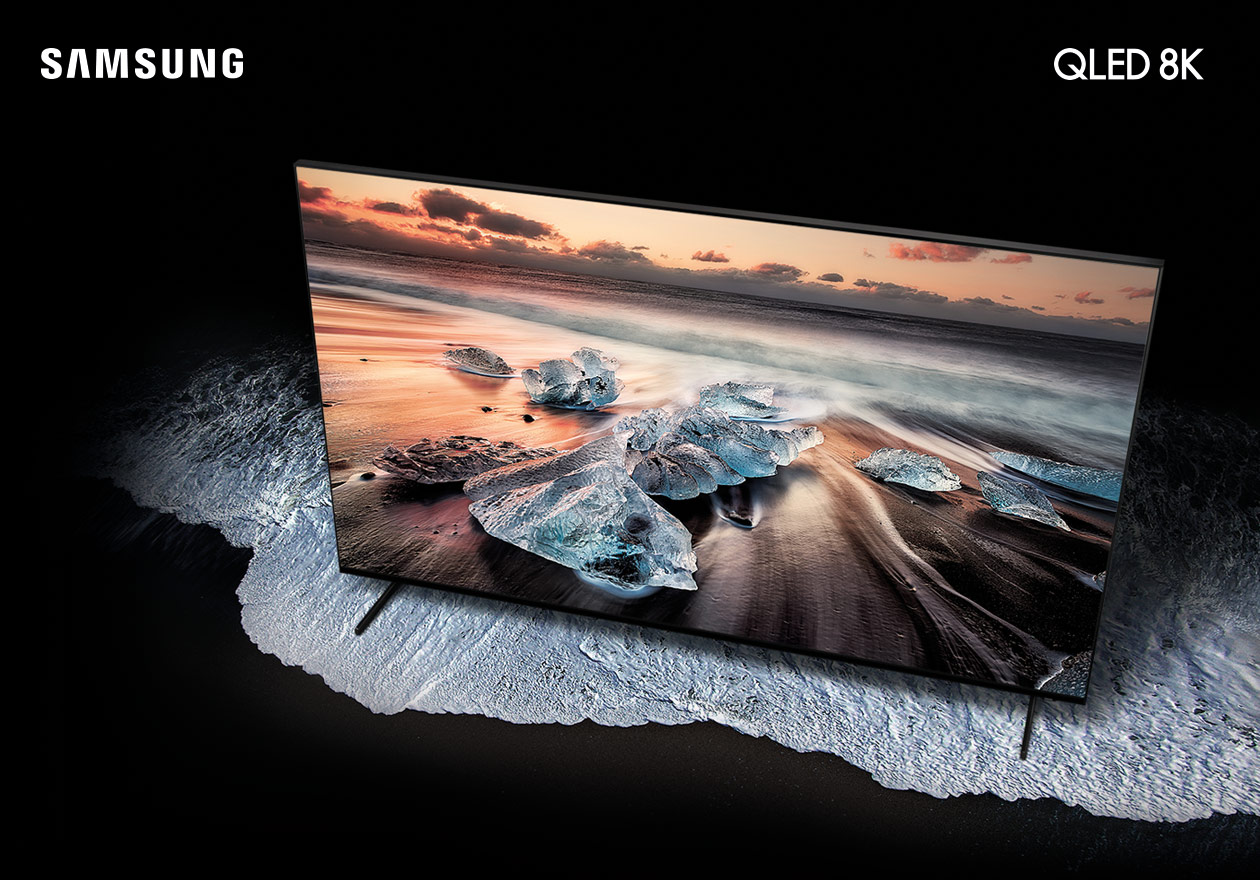 Perfect Reality
QLED 8K
Immersive TV is here
Discover a new standard of resolution with the Samsung QLED 8K TV. Combining 8K resolution with intelligent upscaling, everything you watch has a new lease of life. Experience deeper realism that makes you feel closer to the action than ever before and enjoy every scene as it was supposed to be enjoyed.
True 8K resolution
What exactly is 8K resolution? It's super high resolution 4 times higher than 4K UHD and 16 times higher than FHD. With more than 33 million pixels, Samsung QLED 8K means you can enjoy the picture rather than see the pixels. It's real 8K resolution.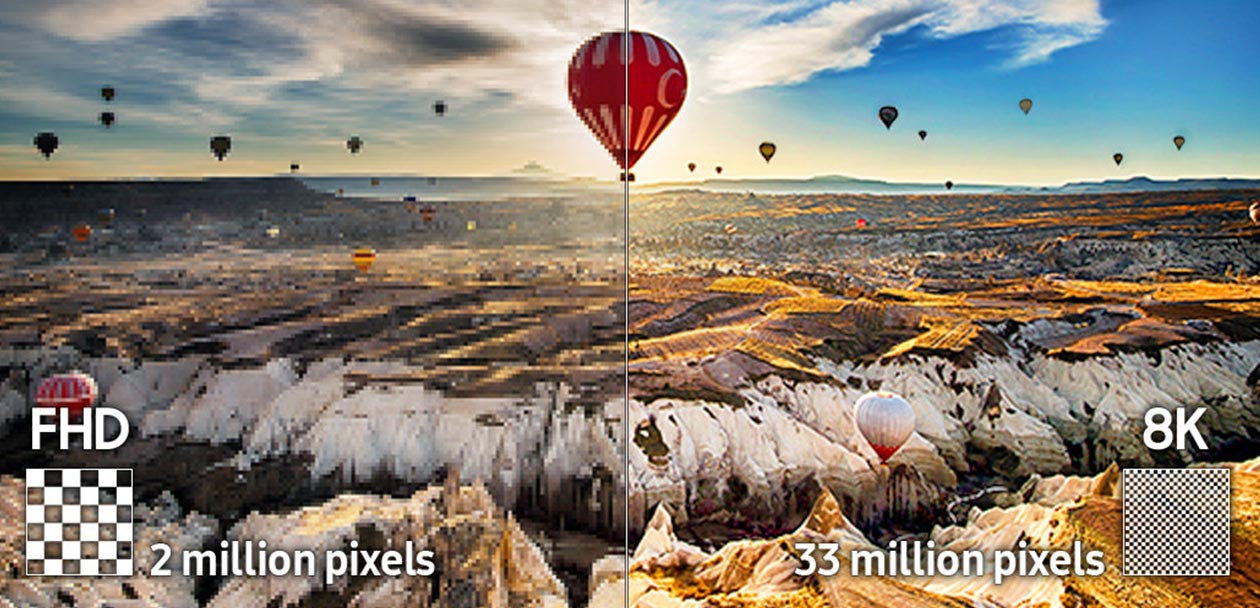 Upscale the content you love to 8K
The Samsung QLED 8K features intelligent AI upscaling, which means it can analyse what you're watching and recreate every tiny detail in higher resolution, for greater clarity and a deeper, more immersive image.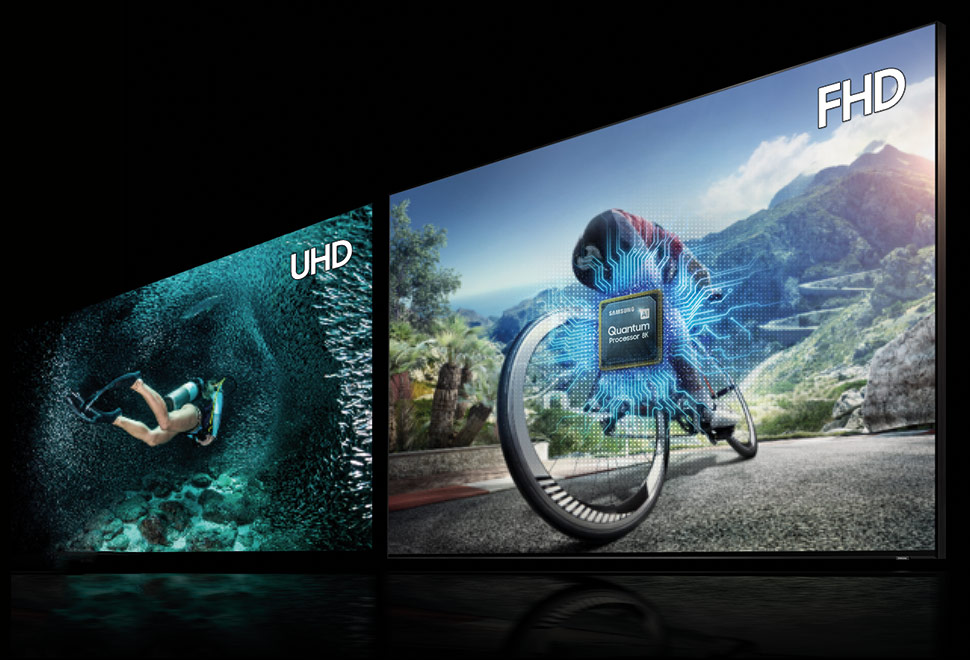 A TV that does the hard work for you
Not only lightning fast, the Quantum Processor in the 8K TV also has built-in artificial intelligence, so it can connect your TV to other home devices to provide new viewing suggestions.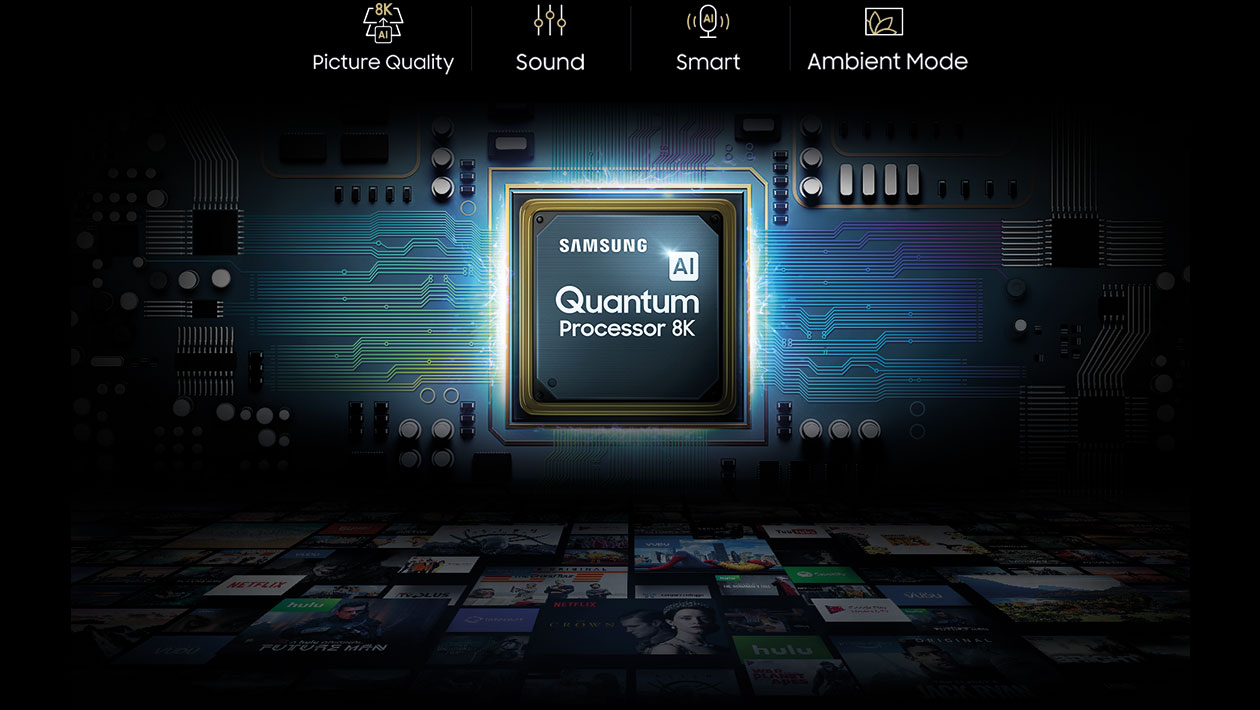 Get lost in unparalleled depth and detail
With incredible HDR brightness, you'll see the finer details in everything you watch. From dark scenes in a thriller to the star-filled sky in the latest Sci-Fi blockbuster – you'll see more than ever before.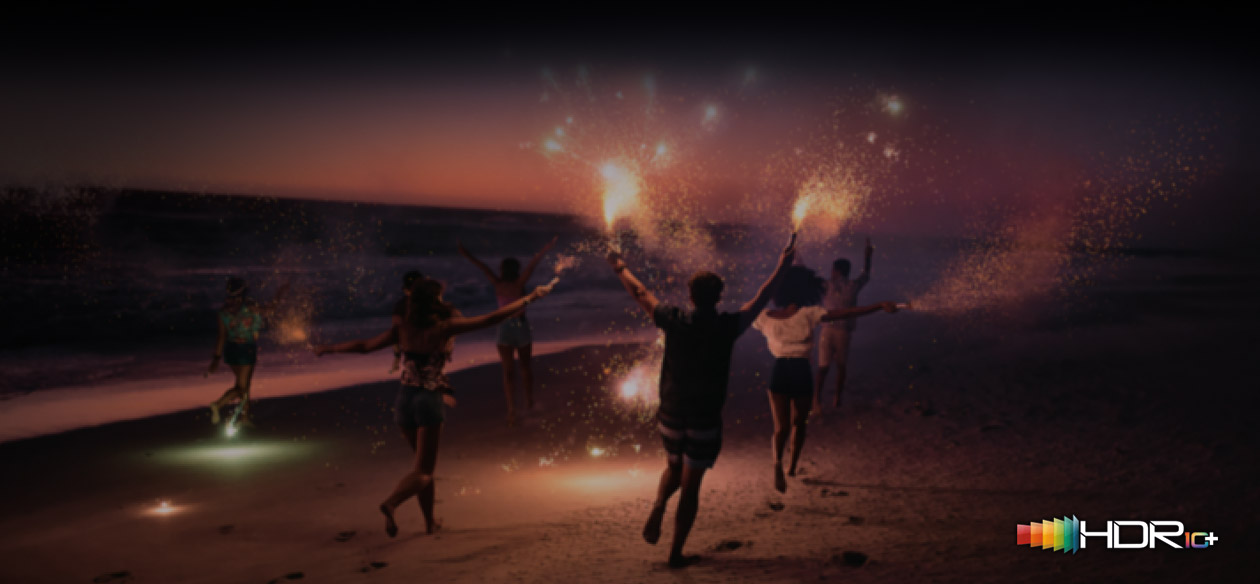 Colour that takes your breath away
Samsung QLED is certified to deliver 100% colour volume*, so billions of colours and shades will be brought to life for a more vivid picture that's truer to life. Movie nights in will be second to none, and you'll get the full stadium feel for next Premier League match.

Make your TV disappear with Ambient Mode*
Now your TV can blend in seamlessly with your décor. Ambient mode* mimics the colour and texture of the wall behind it when you're not watching, so your TV will complement the look of your room, rather than detract from it.
*Some features of Ambient Mode require a compatible Android or iOS phone and sufficient space around the TV to operate; it will have varying results on complex wall designs, patterns, and/or unusual colours.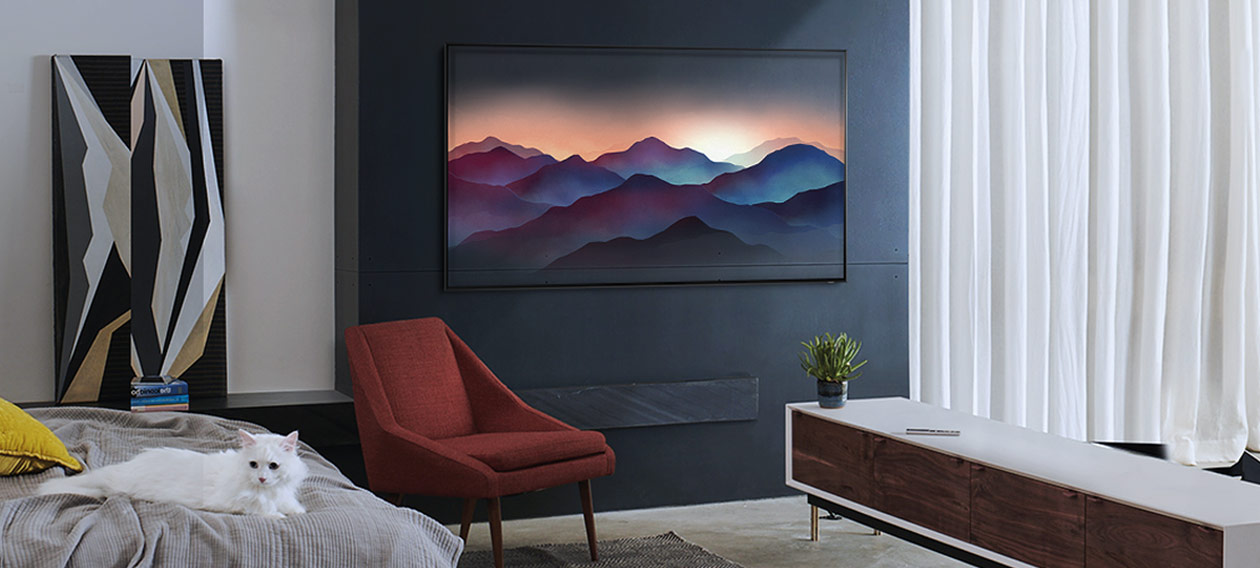 Free yourself from messy cables
Lots of messy cables around your TV can make your space look cluttered and untidy. With the QLED 8K TV, all your connections go through just one Near-Invisible Cable, so you can keep your room looking neat and smart.
An intelligent way to enjoy a smart TV
The QLED 8K has a built-in personal assistant, so you can spend less time scrolling and more time watching. With a single remote to control all your devices and a content hub, you can streamline your viewing for smarter way to enjoy your entertainment.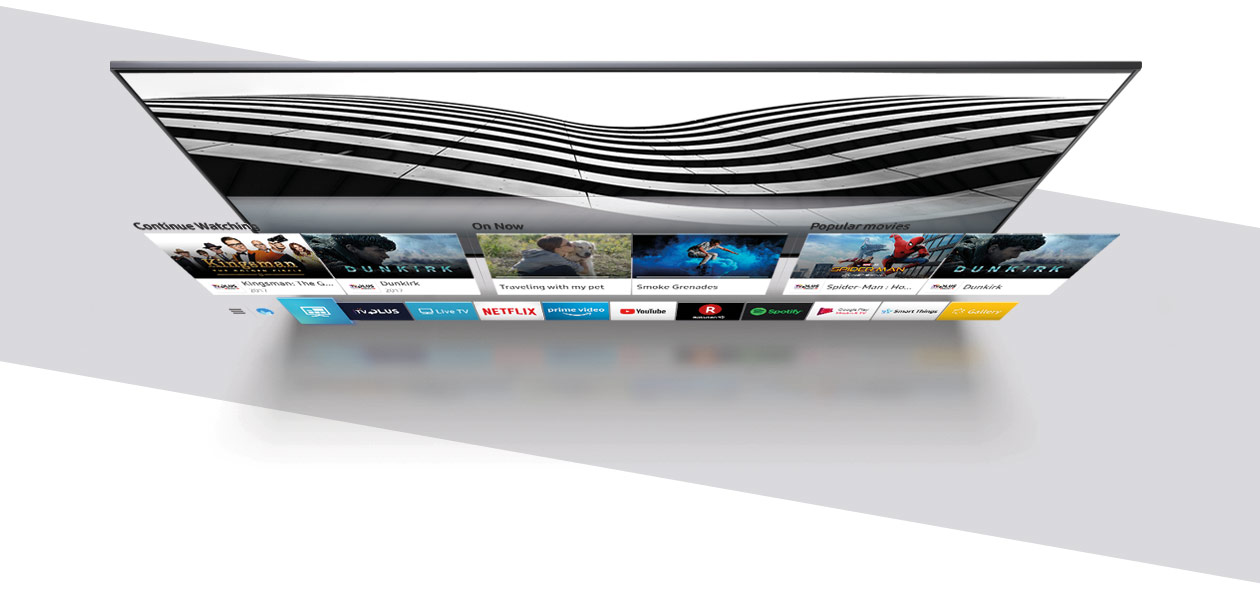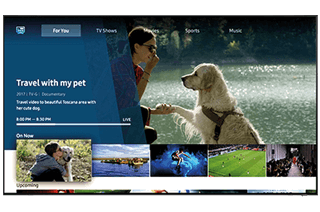 Universal Guide
With recommendations on what to watch next based on your past viewing patterns, you'll always be able to find something you can get stuck into without having to waste time searching through content.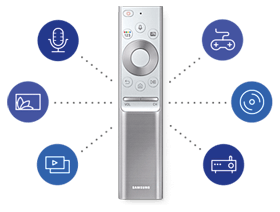 One Remote Control
You can control all your devices and hubs with just one remote, so you'll always have the control you need when you need it – no more searching for lost remotes.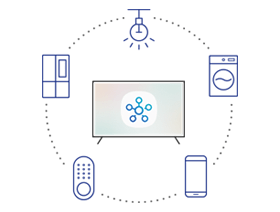 Samsung SmartThings
Control smart devices across your house with SmartThings, and turn your TV into a dashboard for easy oversight over all of them. From your fridge to smart lights, you'll get seamless interaction and intelligent control over everything.