Gas Hobs
Our stylish gas hobs deliver powerful heating that ensures delicious results with trusted safety and easy controllability.
Which Samsung Gas Hob is right for you?
NA64H3110BS Gas Hob
View NA64H3110BS Gas Hob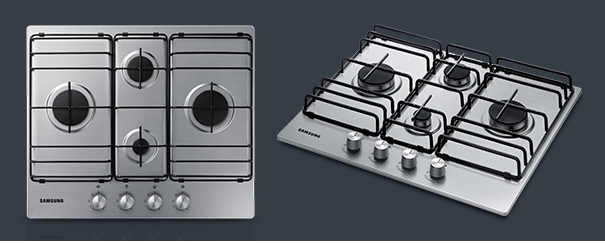 NA64H3000AK Gas Hob
View NA64H3000AK Gas Hob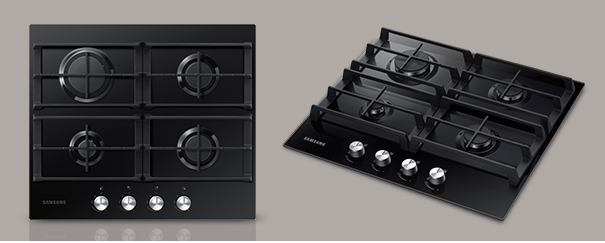 Fast, intensive cooking
Powerful Heat
Samsung Gas Hobs features 4 burners that provide up to an impressive 9.6kW of power. You can enjoy extreme heat for fast and intensive cooking, such as sautéing, searing and boiling.
*NA64H3110BS provides 9.6kW, NA64H3000AK provides 8.0kW.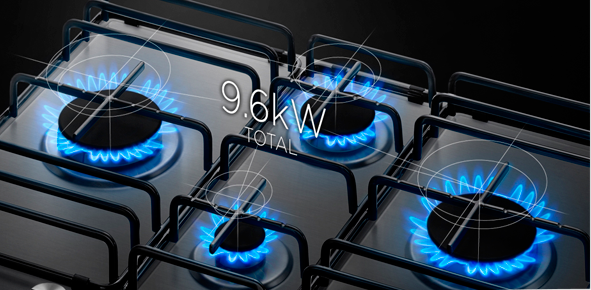 Slide pots and pans easily and safely
Easy Slide Grate
The Samsung Gas Hob features an Endless Design Grate that lets you move your cookware easily and safely. Even the heaviest pots and pans will slide along its seamless rails, without struggling to lift them.
*Available on the NA64H3000AK only.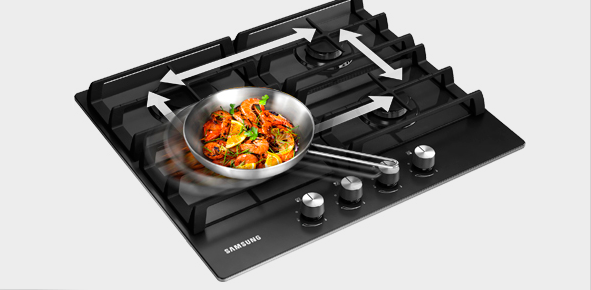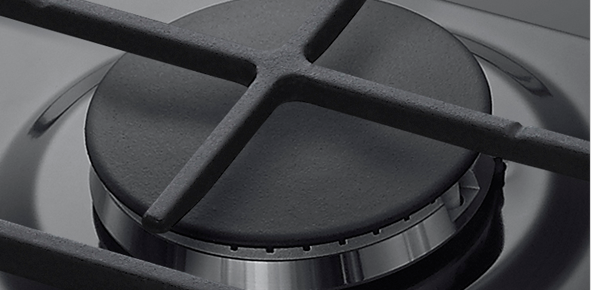 Safe cooking
Safety Device
All Samsung gas hobs have an automatic shut-off sensor for your safety.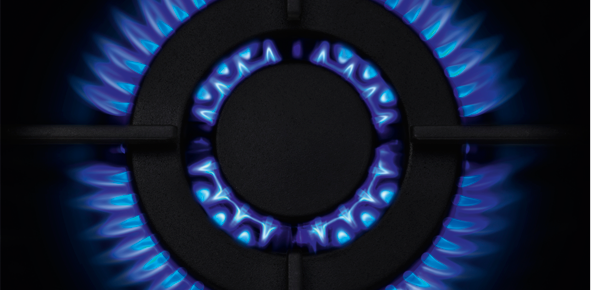 Electronic Ignition
Residual Heat Indicators
The electronic ignition lights the flame with just the push of the knob. You don't need to struggle with your gas hob. This is the safe and perfect way to start your cooking.