Which Samsung Motion Sync vacuum cleaner is right for you?
F700 Motion Sync Sensor
View F700 Motion Sync Sensor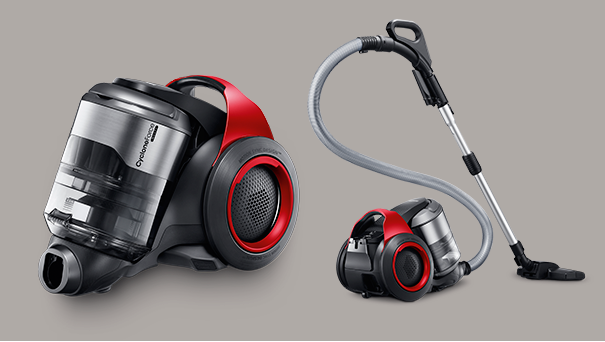 F700 Motion Sync Pet
View F700 Motion Sync Pet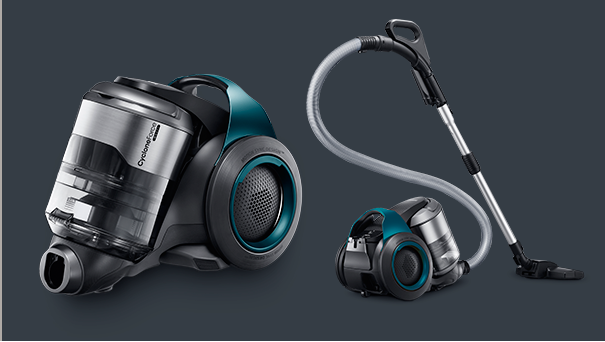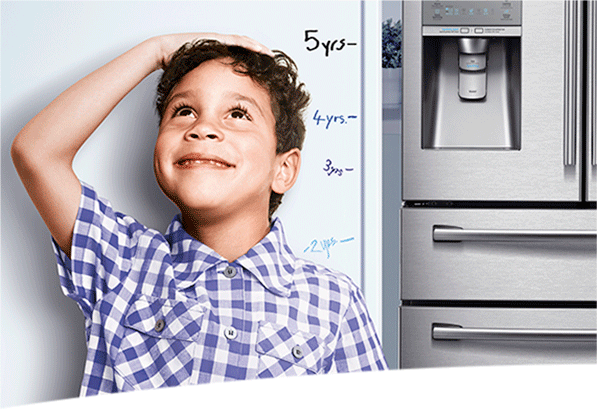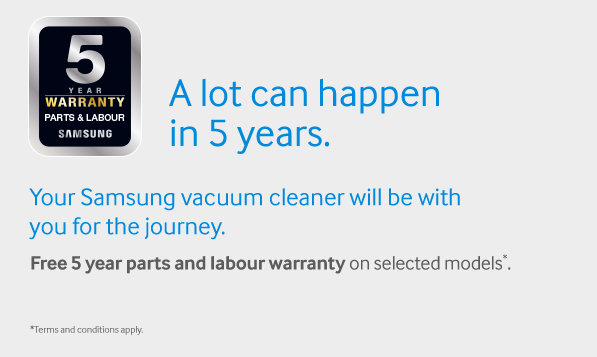 Designed to move with you

The revolutionary pivoting body and angled, big hollow, wheels deliver excellent performance in maintaining stability in response to any dynamic movement. Thanks to perfectly controlled stability, you can pay less attention to the cleaner's movement and more to cleaning itself.

Swivel body A swivel body is separated from the wheels, which makes swift and sudden turns much easier.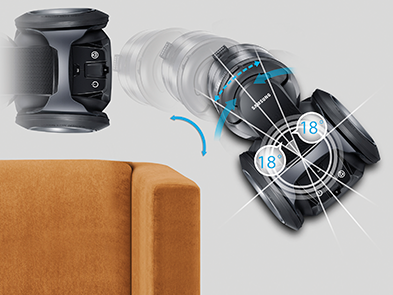 Angled wheels The angled wheels supporting the body ensure more stable motion without tipping or falling over.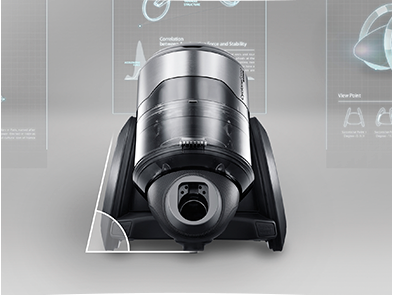 Big & hollow wheels To enable a smooth motion, so they roll steadily and easily with minimum effort.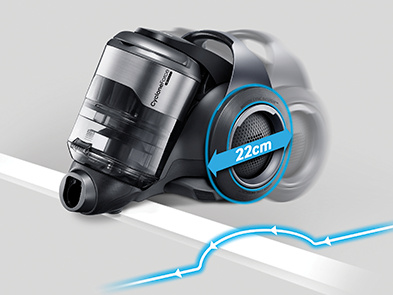 Powerful suction that lasts

The CycloneForce Multi features fourteen inner chambers that create a multi cyclonic airflow. By separating dust particles, it prevents the filter from clogging to maintain powerful suction for a long time.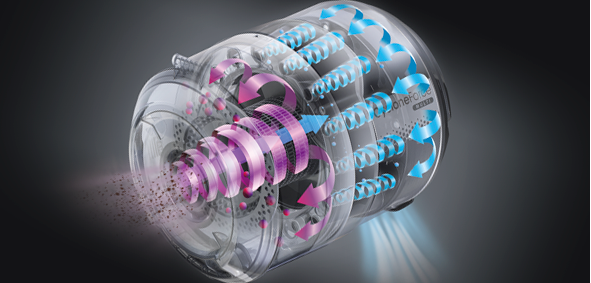 Clean with confidence

Dust Sensor signals a red light if it detects a dusty spot. Once the dust has gone the light changes to green, so you can quickly move on to clean the next spot. And when you've finished you'll always know that everywhere is spotlessly clean.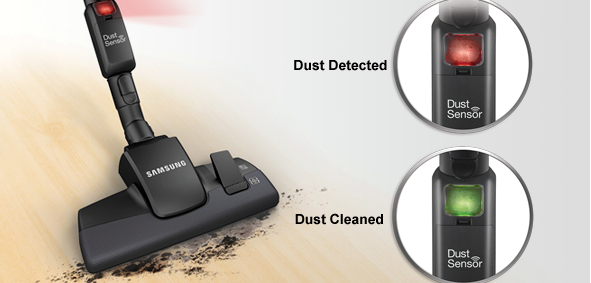 Maximum cleaning convenience
Built-in handle
The built-in accessories provide maximised convenience in cleaning. By simply switching the accessories without having to go back to the cupboard, you can enjoy non-stop and quick cleaning in any situation.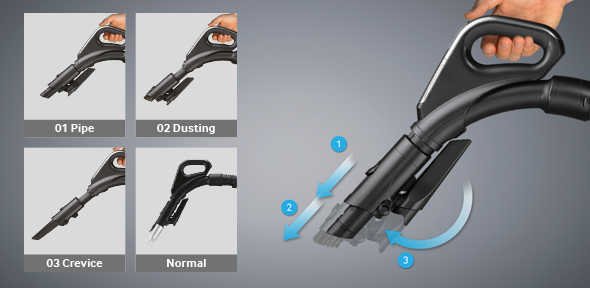 Anti-allergy
HEPA Filtration
The HEPA filter is designed to filter air and remove particles that cannot be seen by the human eye, as small as 0.3 of a micron, such as bacteria and viruses. The filters remove harmful allergens from the air which is especially helpful for hay fever and dust allergy sufferers.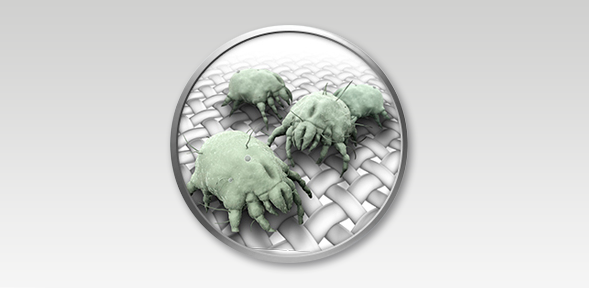 Easy reach control buttons
Remote control handle
Featuring built-in control buttons that are always within easy reach, so you can quickly turn the machine on or off and select the optimum suction power without interrupting your cleaning.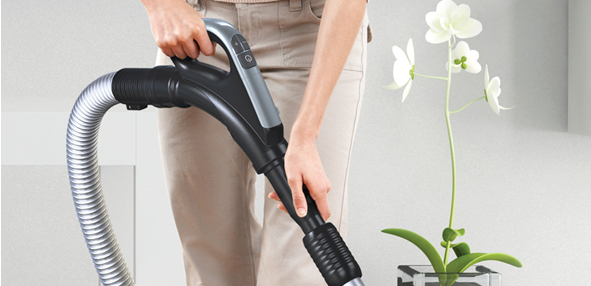 Easy to clean washable filter
Durable and washable filter
While a lot of bagless vacuum cleaners have a cross-hedged type of foam filter, the Samsung Motion Sync has a simple, sponge type foam filter, which captures dust and can be easily washed and cleaned. A quick rinse is all it takes to prevent the filter from clogging, which ensures powerful suction that lasts longer.