*Electricity consumption occurs in Art Mode
Beautiful design that you can personalise with Art Mode and features QLED technology, with over one billion shades of colour for immersive TV viewing. Make a statement with our new Frame.
Key Specifications

Art Mode
Art Mode displays art on your TV when The Frame is off.

Art Store
Enjoy a variety of artworks, including specially curated collections from renowned partners with The Frame.

QLED Technology
Experience genuine cinematic colour made from over a billion colours and shades.

Customisable Frame
Find the perfect Frame for your own taste with a choice of white, black and beige and brown.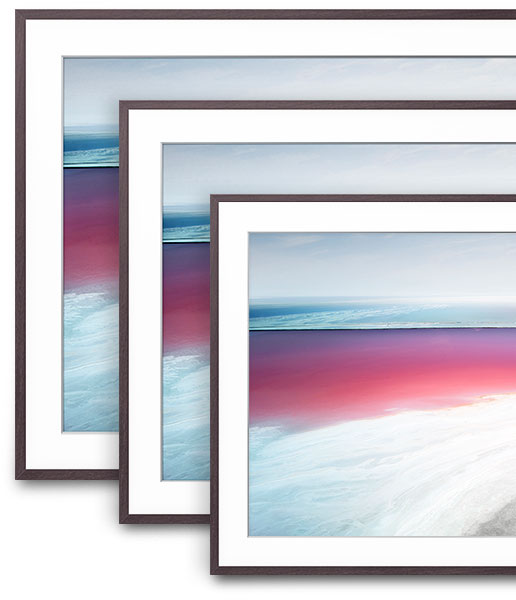 Bringing world-class
galleries to you
Art Store
Start your free trial on The Frame and discover all the amazing content in the Samsung Art Store. Becoming a full member gives you unlimited access to art collections and photography, spanning the classics to the contemporary.
*The Art Store is £3.99/month after one month trial ends.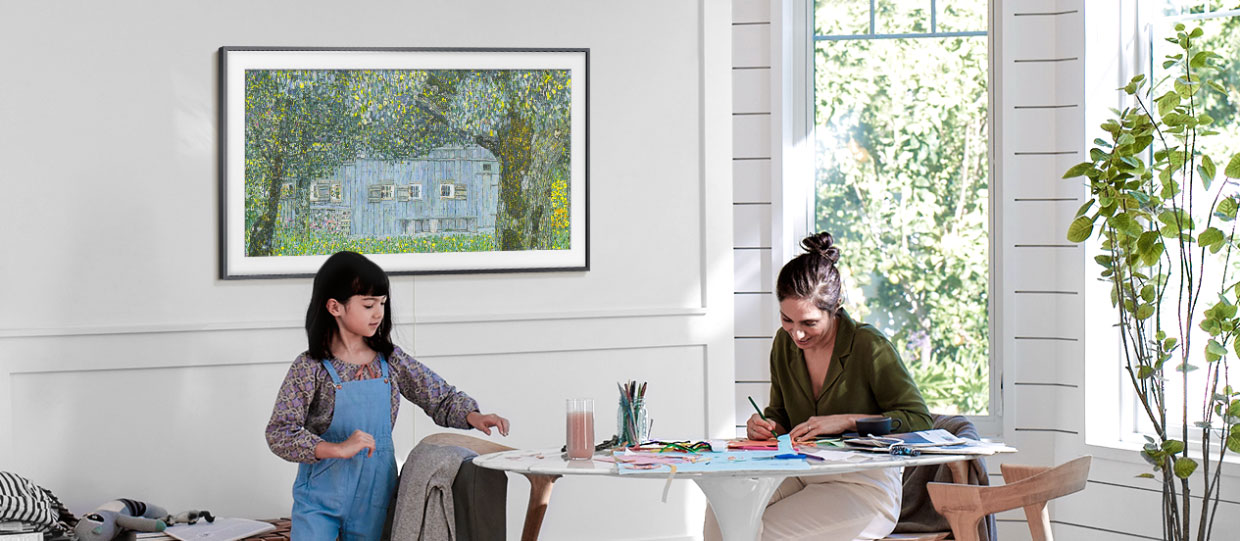 Experience brilliant colours
of intelligent QLED technology
QLED Technology
Experience a billion shades of colour. With Samsung's intelligent QLED technology, The Frame delivers a 100% colour volume that shows you realistic colours no matter how bright or dark the scene gets.
*QLED have received verification from world-class testing and certification association, Verband Deutscher Elektrotechniker (VDE), for its ability to produce 100 percent color volume.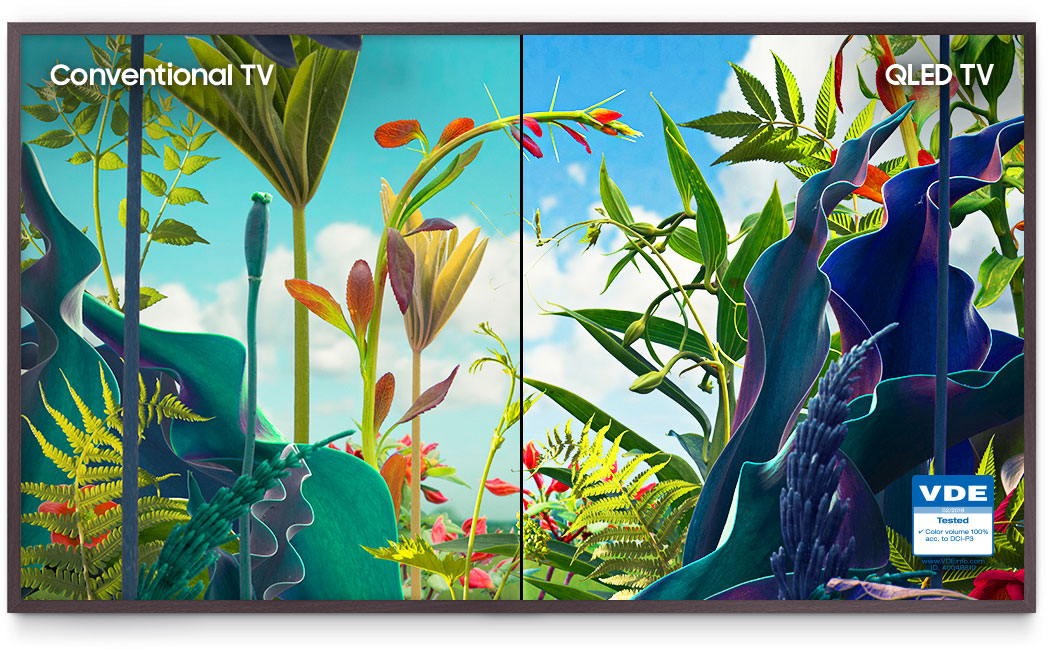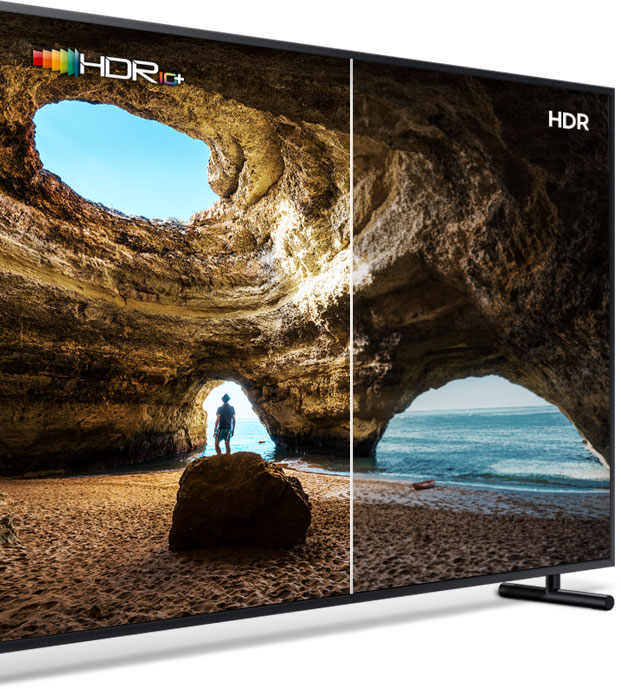 Watch details
come to life
HDR 10+
Beautiful colour. Exceptional contrast. Impeccable detail. HDR 10+ is advanced enough to bring them all to life, showing you everything the director wanted you to see. You'll experience details in the brightest and darkest scenes like never before.
*Compatibility with all HDR content is not guaranteed.
Customise to your style
The choice is yours when it comes to The Frame. Pick the ideal Frame for your home, style or artwork. The magnets make it simple to attach and detach the edges as often as your style changes.
*Each customisable Frame is sold separately.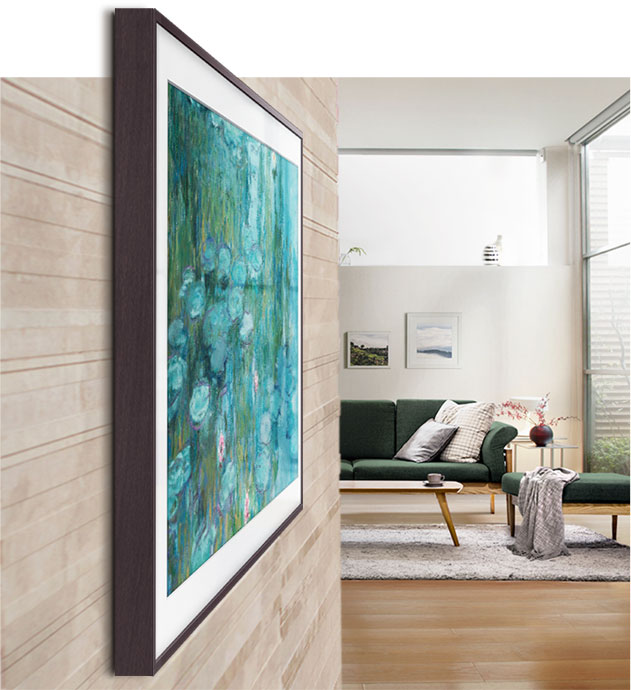 Hangs like a
real frame
Installing The Frame is simple and quick, and you can just tilt it sideways, back, or forward for the ideal view. Gorgeous from all sides, it fits perfectly in y our home.