The Frame TV from Samsung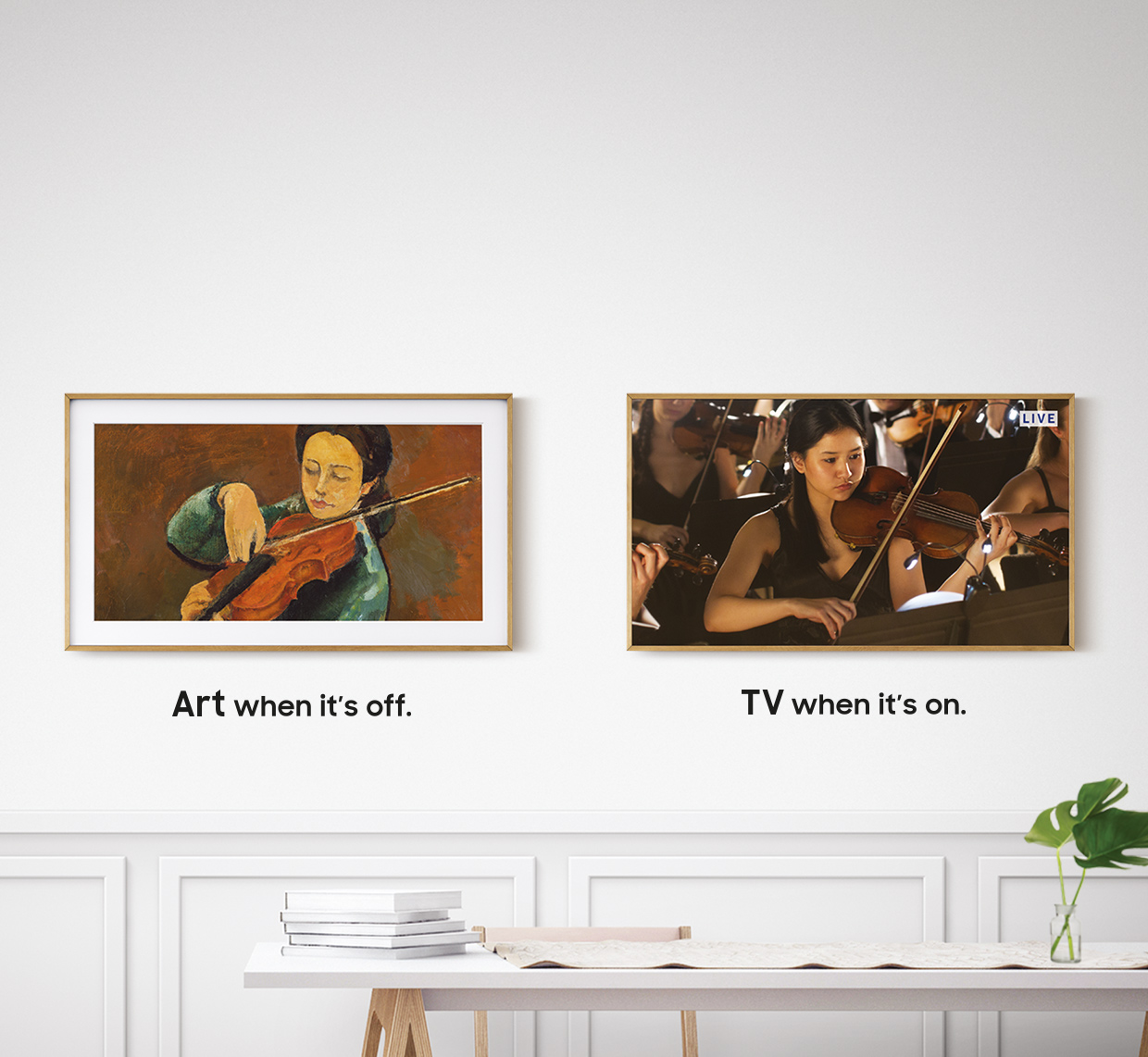 Art mode
Complements your mood
Turn on The Frame and enjoy a spectacular big-screen 4K UHD TV in TV Mode. Turn it off to activate Art Mode, displaying art pieces or your choice of photos. It's inspiring and personalised in both Modes.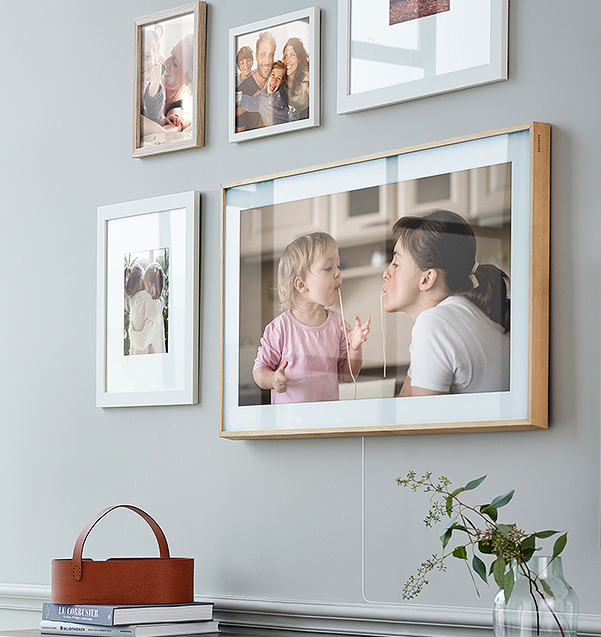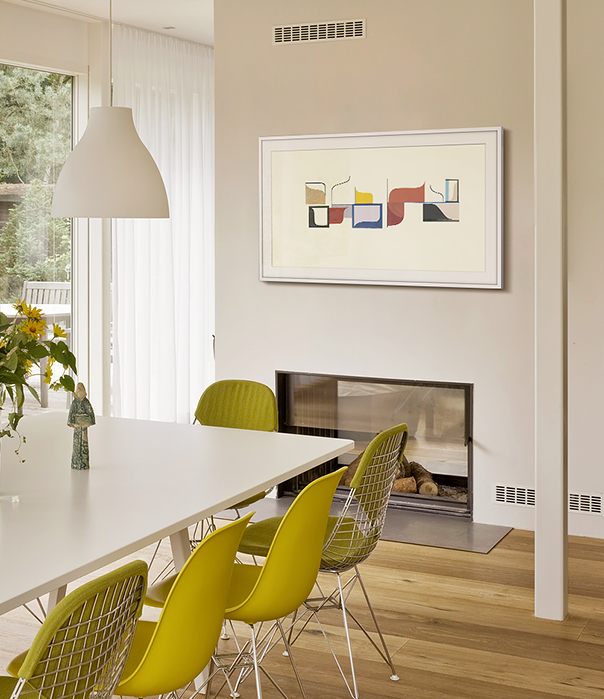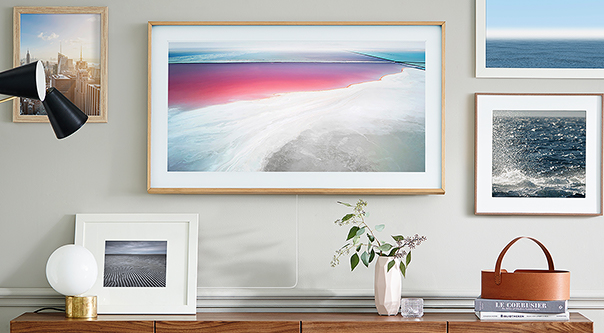 Brightness Sensor
Beautiful picture quality, all day
As the ambient light changes in your room, The Frame optimises colour and brightness to give you the best possible picture quality and an arty, realistic feel in your home.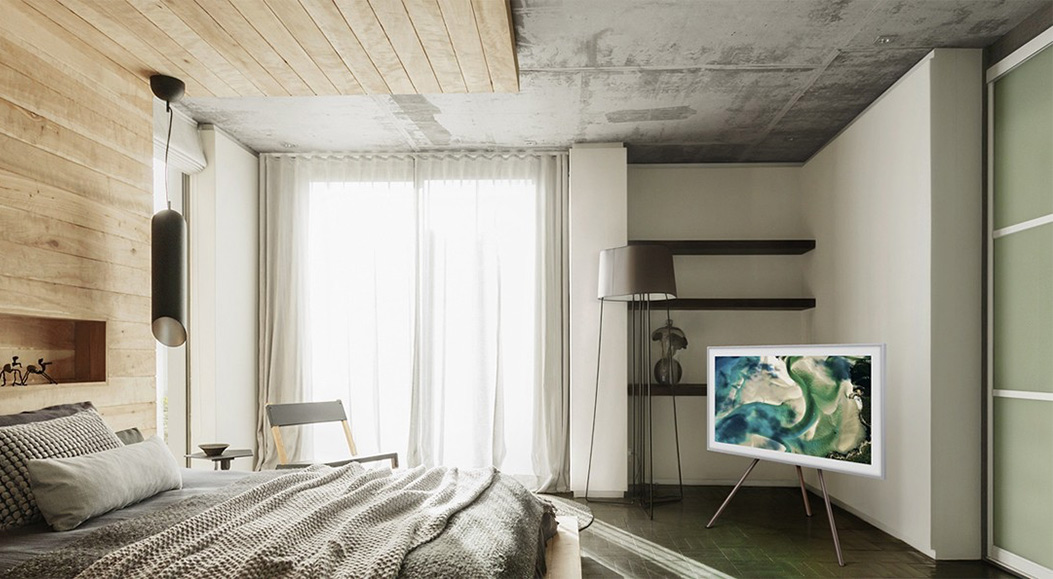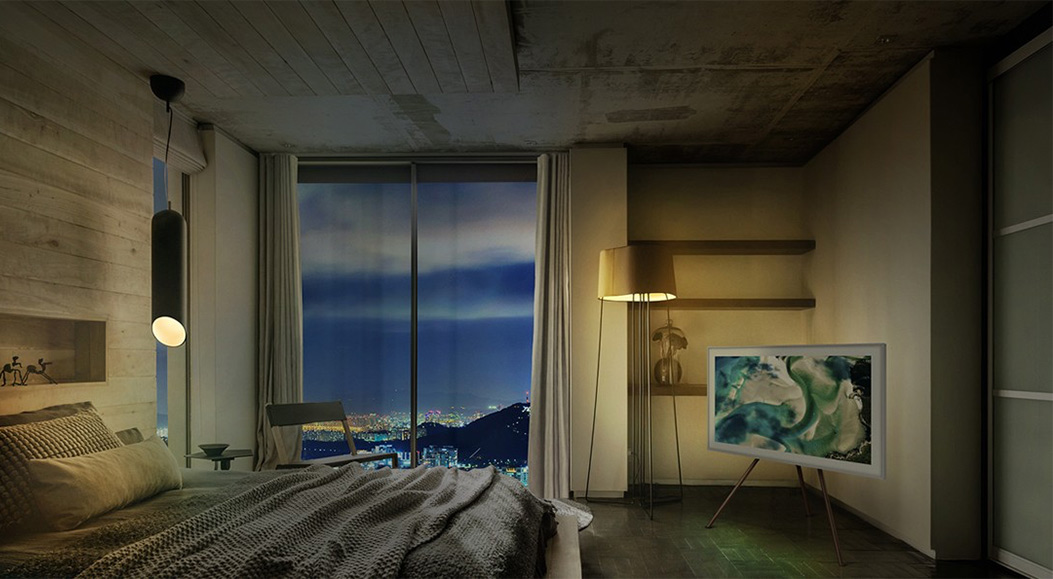 Samsung collection
A bespoke curated art collection
Enjoy 100 different pieces from 37 acclaimed artists in the Samsung Collection. Included with The Frame, it's been professionally curated to match your taste and enhance your interior décor.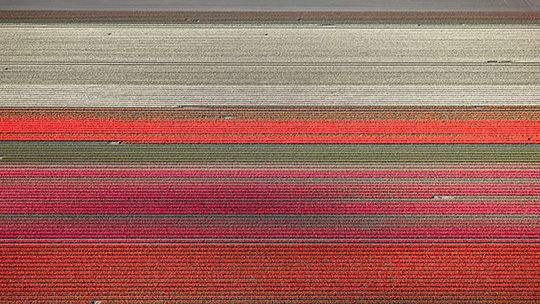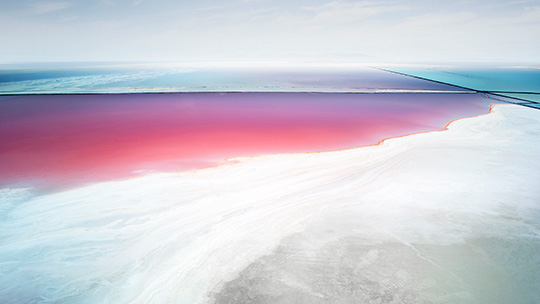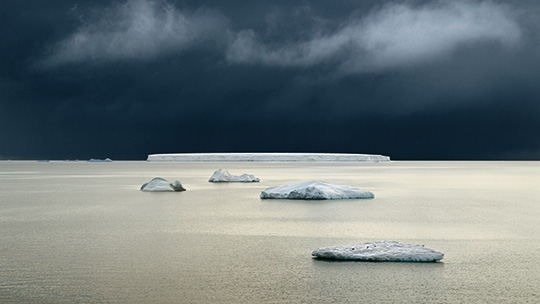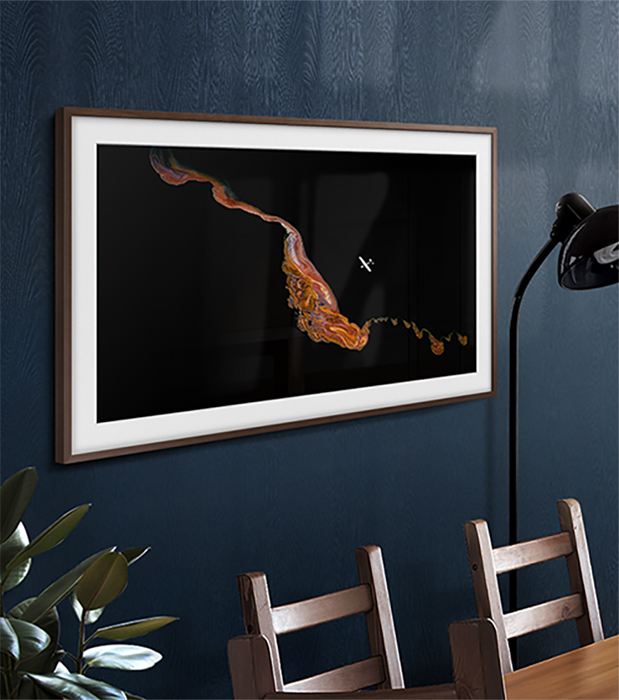 The Frame Design
Accent your space with the perfect frame
You can change the bezel on The Frame to balance and blend with the look of your room. Attach it easily with a magnetic design.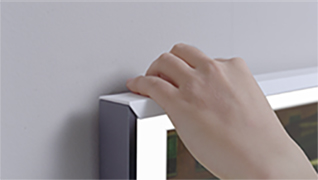 4K UHD Resolution
4K UHD treat you to sumptuous detail
Experience breathtaking 4K UHD picture quality with The Frame. It delivers stunning levels of detail and is fully-featured for premium viewing.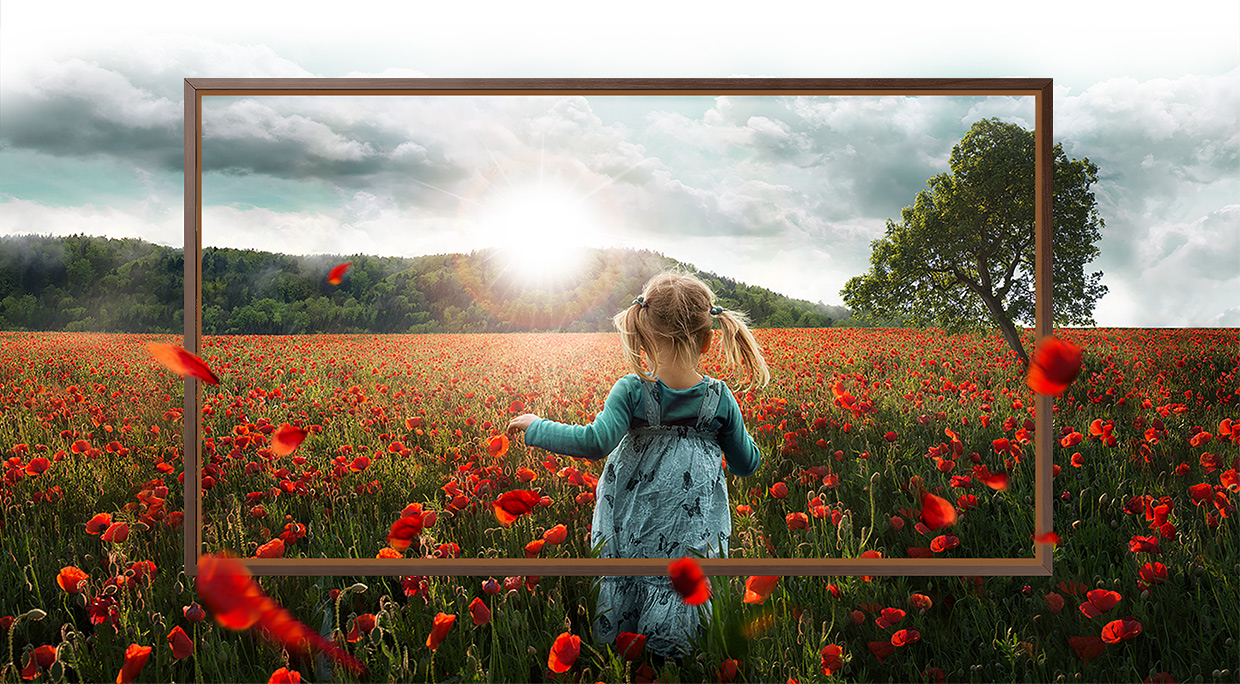 The Frame Specifications
55"
123.5 x 70.8cm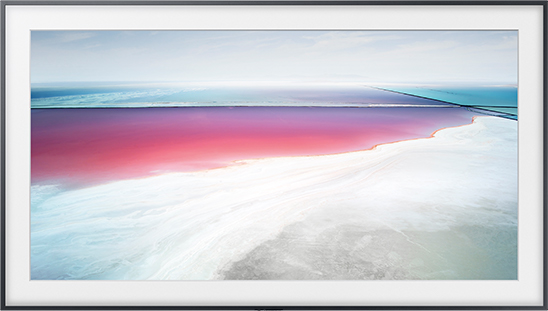 Resolution:
3,840 x 2,160
Picture QUALITY
4K UHD Resolution, HDR, Active Crystal Color, UHD Up-Scaling, MR240 (120Hz)
New FEATURES
Art Mode, Samsung Collection, Art Store, My Collection, Brightness Sensor, Motion Sensor
SMART FEATURES
One Remote Control, Smart Hub, Smart View
CONNECTIVITY
Wireless Lan built in, Bluetooth, HDMI, USB
Sound
40W / 2.2CH
IN THE BOX
Basic stand, No-gap wall mount, One Connect, Near-invisible cable (5 m)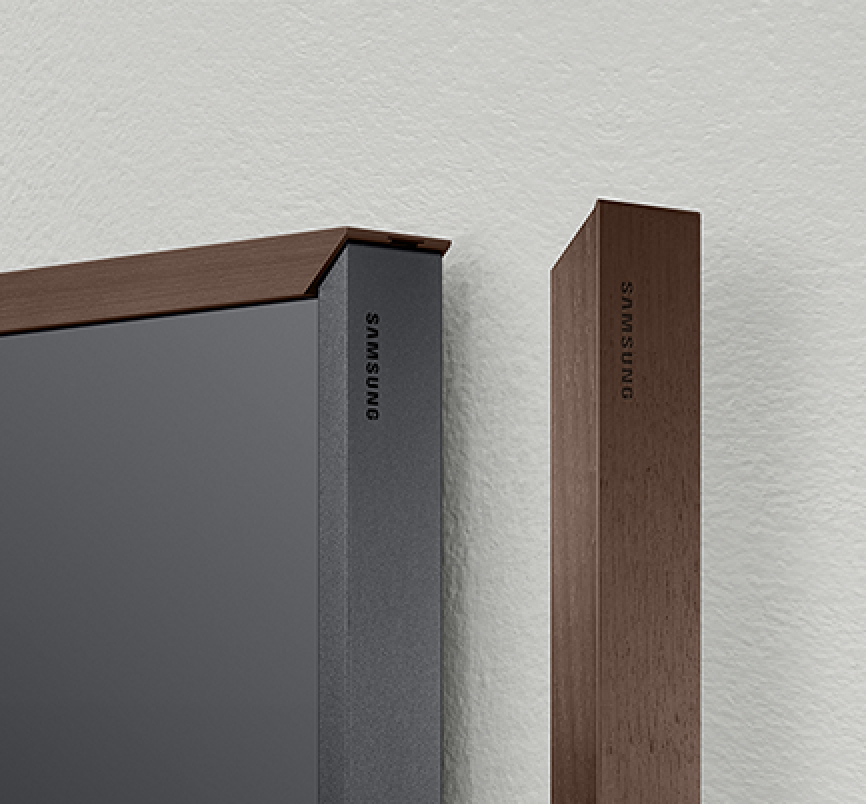 Accessories
Customisable Frame Bezel
Choose the frame, stand and cabling that suit the way you want The Frame to match your living space.
*Each customizable frame is sold separately