The new Galaxy S6 and the Galaxy S6 edge – two cutting-edge, beautifully designed smartphones.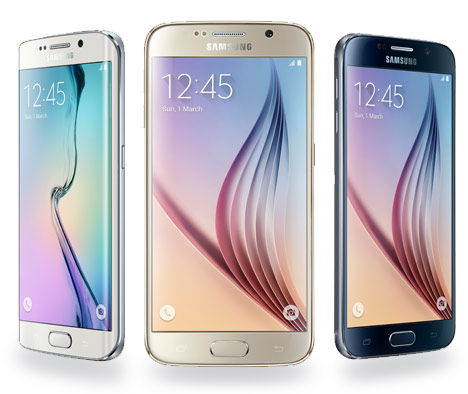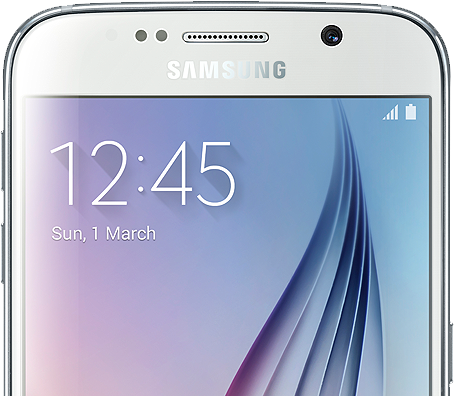 The Samsung Galaxy S6 is made of metal and glass, a supremely designed smartphone that stands out from the crowd. The unique dual-edged curved screen of the S6 edge sets it apart from anything else, letting you check updates at a glance. Both Samsung S6 phones have smooth, super-slim profiles that look the part and feel great in your hand, and the glass back gives a satisfying depth to the colour of the phones.

We don't need to tell you how important battery power is. That's why Samsung have given the Galaxy S6 and S6 edge fast charging. A 10-minute charge will give you enough battery to watch up to two hours of HD video. They also come with built-in wireless charging – all you need is a charging pad to effortlessly refuel your phone.

Whether you can't stop snapping selfies or like to use your phone to capture memorable photos from your holidays, the Samsung Galaxy S6 or S6 edge camera delivers the goods. Both phones have an incredible 16 megapixel camera on the back, complete with optical image stabilisation that keeps things steady even if you're moving. There's also a sharp new 5 MP selfie camera.

Do what you want, when you want. Play games, explore apps, browse the web and watch movies on the Samsung Galaxy S6 and S6 edge. The new Samsung phone processor is unbelievably fast. And with 3 GB RAM, you can run loads of apps in the background without being slowed down.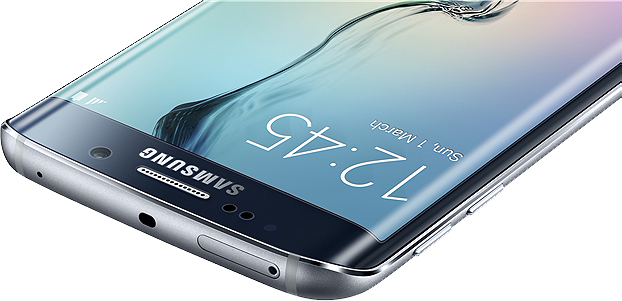 Looking for the



as a SIM free handset?
Available now
Looking for the



on a monthly contract?
Available now