Premium Touch
Samsung combination microwaves are designed to seamlessly fit any modern kitchen decor.
Which Samsung Combination Microwave is right for you?
A faster way to cook
Hot Blast Technology™
Hot Blast Technology is a brand new way of cooking that reduces cooking times significantly. Powerful hot air is blown through multiple air-holes directly onto the food, so it's cooked evenly with a crispy outside, but juicy inside.
*Only available on MC35J8085CT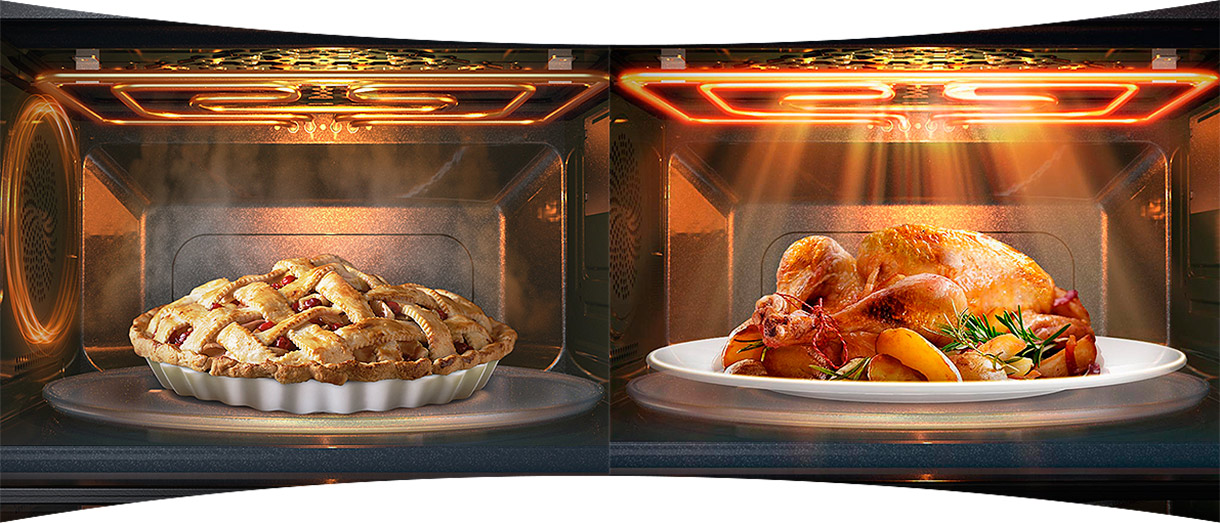 Serve perfectly cooked dishes
Sensor Technology
Samsung's top of the range microwaves include a humidity sensor which monitors the humidity within the cavity and adjusts cooking time accordingly, making cooking easier to ensure your food is cooked evenly.
*Only available on selected models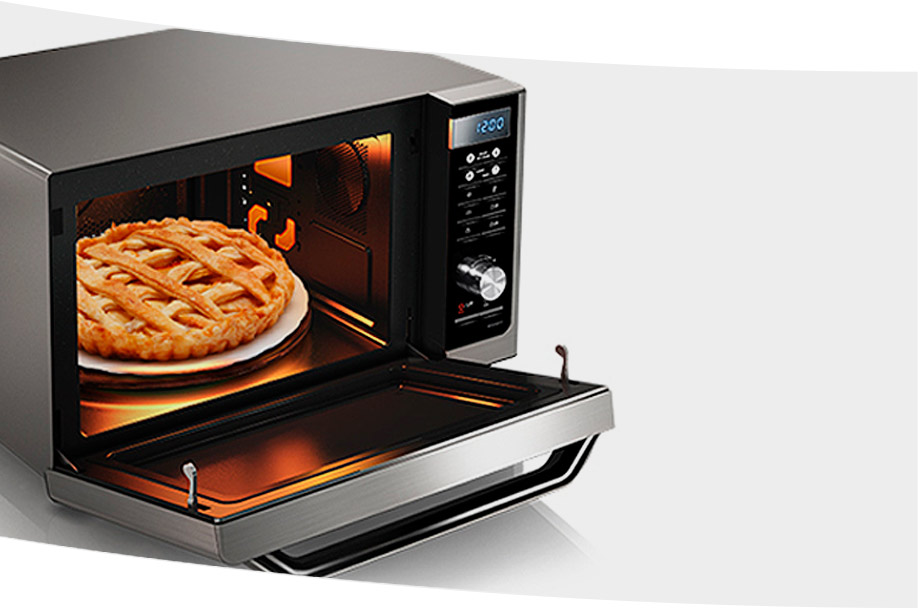 Enjoy healthier fried food
SlimFry™ Technology
Enjoy fried food without a deep fryer. SlimFry™ technology circulates hot air infused with a small amount of oil, so food is crispy on the outside and tastily moist inside. Generated using microwave, grill and convection heaters, now you can avoid greasy pans and hot oil splashes, and enjoy healthier food that's cooked with less fat.
*Only available on selected models.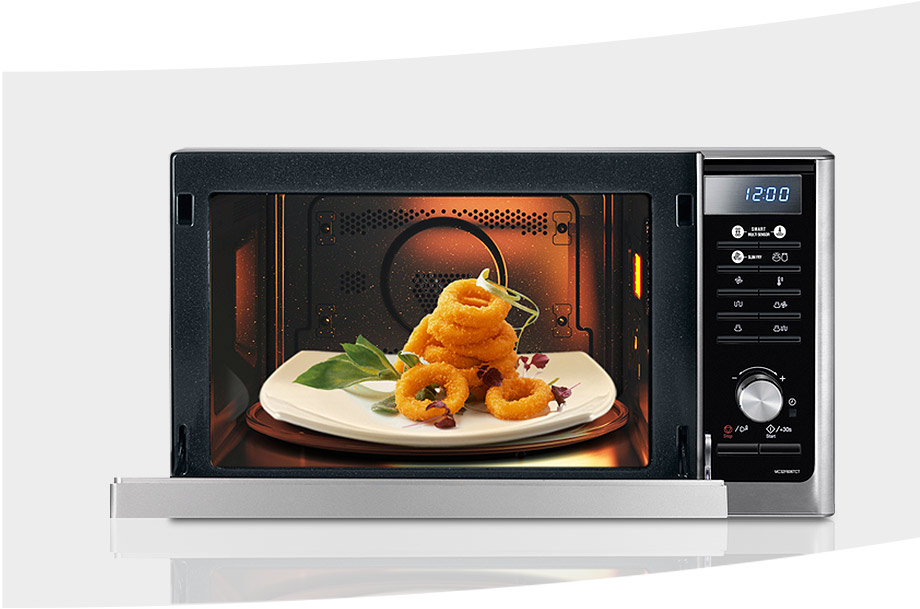 Make fresh dough and yoghurt
Dough Proof & Yoghurt Function
Enjoy homemade bread, pizzas and fresh, healthy yoghurt everyday with the dough proofing and yoghurt making function.
*Only available on selected models.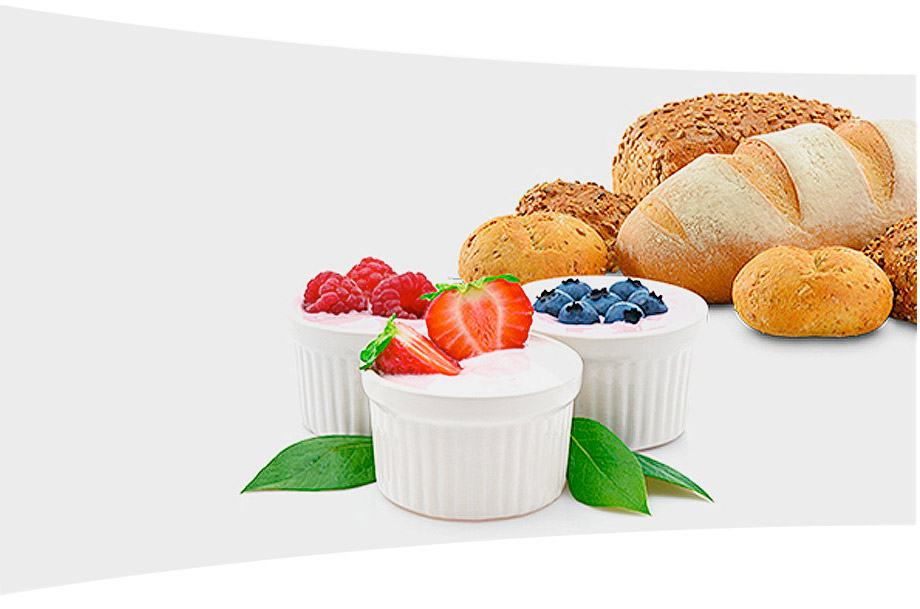 Three waves are better than one
Triple Distribution System
By distributing microwaves from three points, our Triple Distribution System ensures that everything from pizza to warm milk comes out perfectly prepared and delicious every time. With our microwave ovens, you'll enjoy consistently even and thorough cooking.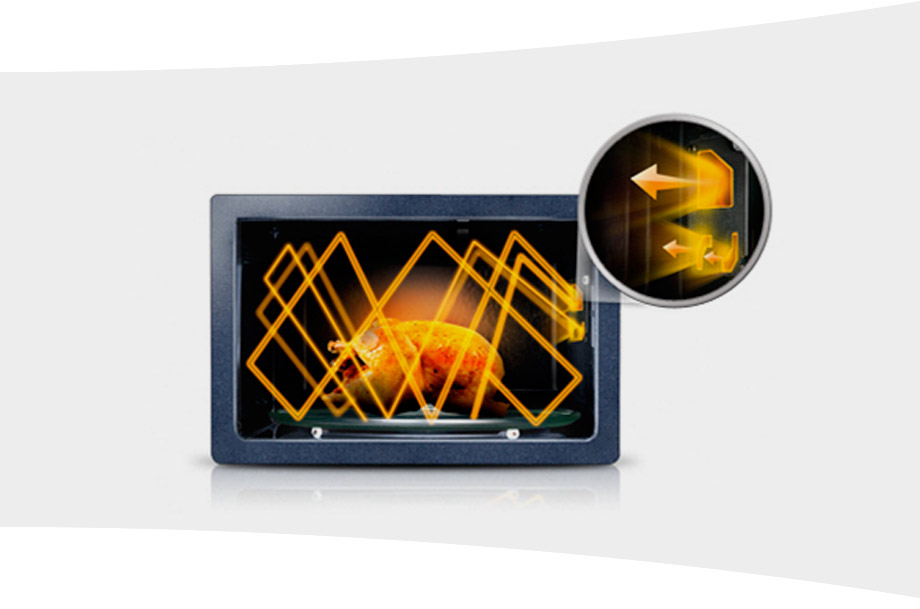 Child proof
Child safety lock
The controls on the microwave can be locked once it has been programmed to prevent children changing the settings.
*Only available on selected models.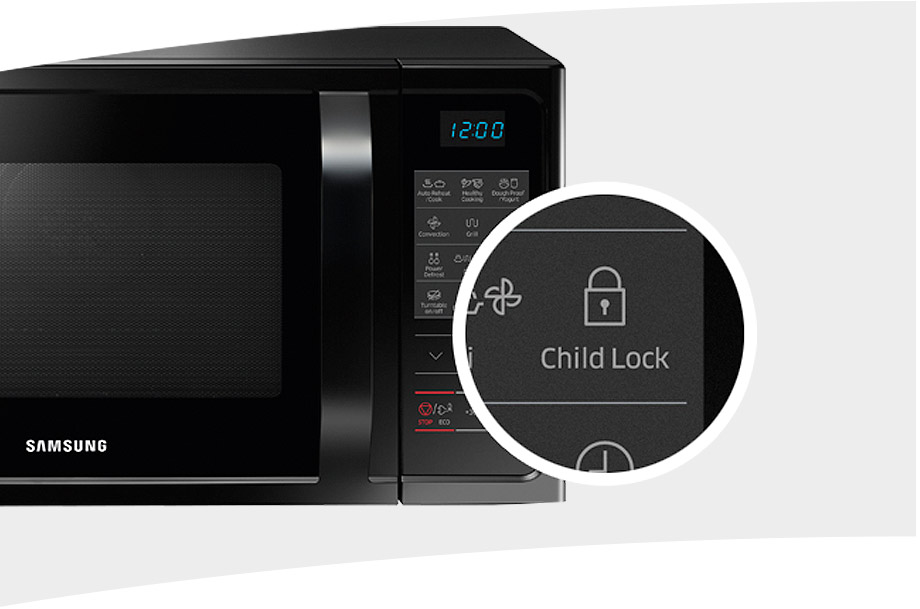 Keep it clean with ceramic
Ceramic Interior
All Samsung microwaves are fitted with a ceramic enamel interior, an exceptionally smooth finish, making it easy to wipe off dirt or grime with a damp cloth. It also prevents discolouration and is highly scratch resistant, prolonging the life of the oven.