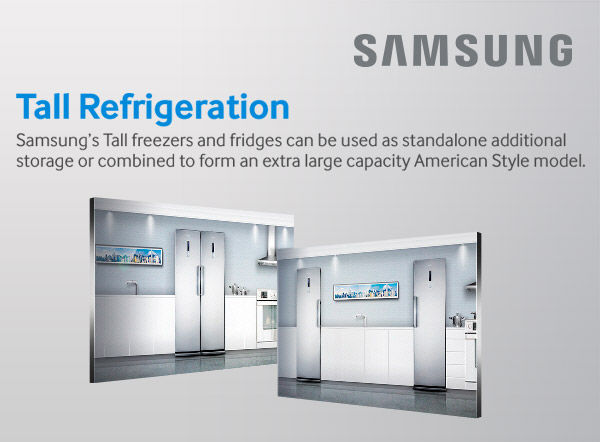 Samsung Tall Freezers and Fridges
Tall Freezers
View range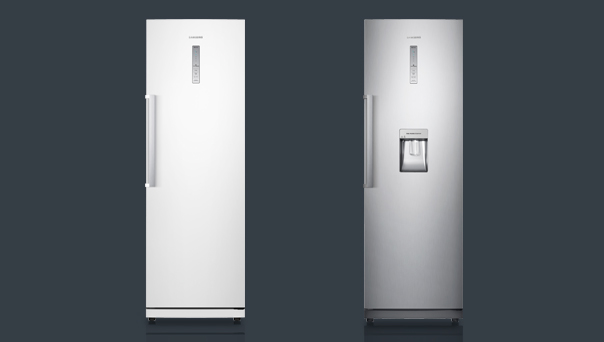 Tall Fridges
View range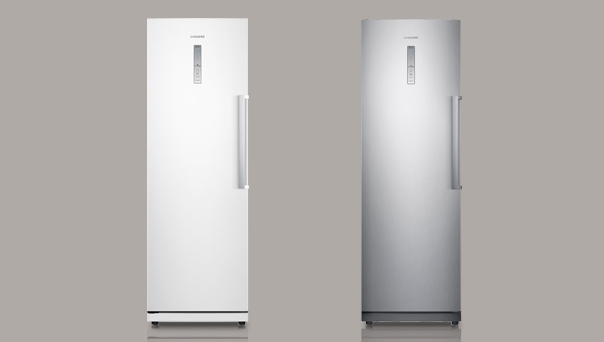 As flexible as it is stylish
Large capacity additional storage
Samsung One Door fridges and freezers provide large capacity additional storage or, they can be paired to give an extra large American Style product. A joining kit is provided to make the pairing look seamless. This is sure to look stunning and provide for all your storage needs in any home.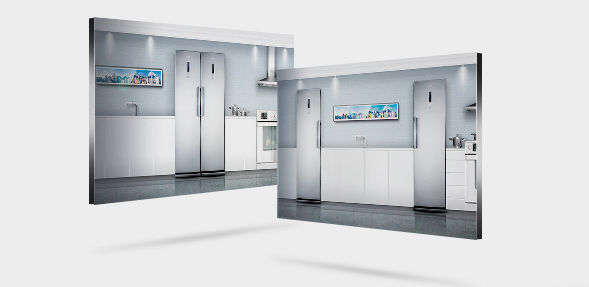 Quiet, long lasting performance
Digital Inverter Compressor
Samsung's Digital Inverter Compressor constantly monitors the temperature and humidity, adjusting the compressor according to your usage behaviour – backed up by a 10 year warranty for peace of mind.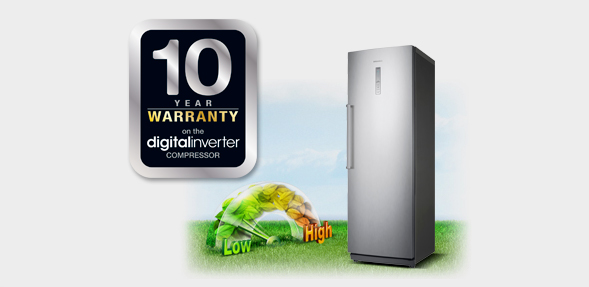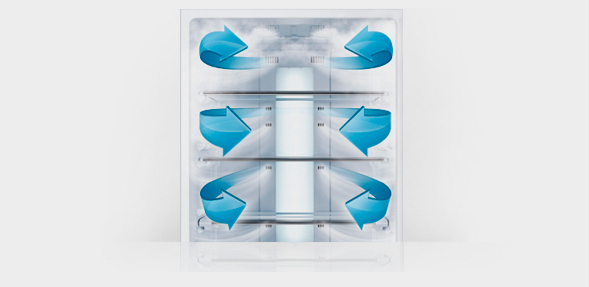 Keep food safely chilled and better preserved
Multi Flow Technology
Samsung's Multi Flow Technology allows cooling air to flow out through multiple outlets on every shelf, providing even cooling throughout the refrigerator, as well as quickly cooling the refrigerator back down to its optimal temperature after the door has been opened.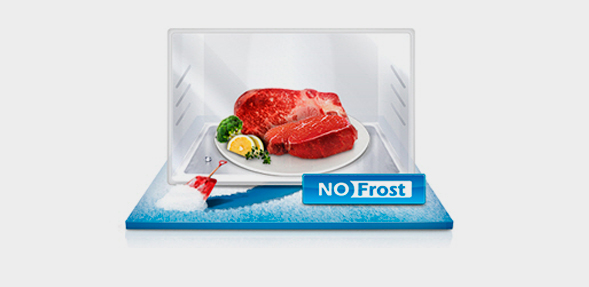 Totally frost free
No frost
Cold air is circulated around the fridge and freezer picking up moisture, which prevents icy build-ups, so there is no defrosting required.