Samsung SmartThings
SmartThings lets you monitor, control and secure your home from anywhere

Stay connected
to your home
Monitor your home from anywhere in the world

Rest assured, you're
always in control
Control your home from the palm of your hand

Secure from anywhere
Secure your home and protect it from damage and danger

Plays well with others
Add hundreds of connected devices to customise your smart home


Know when people, pets, and cars arrive and leave home.

Check whether doors and windows are open or closed.

Receive alerts when there's unexpected activity in your home.

Set lights to turn on and off when people arrive and leave.

Start brewing your coffee as you wake up each morning.

Control and automate lights, electronics, and small appliances.

Protect children from dangerous or off-limit areas.

Receive an alert if there's an extreme change in temperature.

Get an alert if there's a leak in your home.
Any home can be a smart home
The SmartThings Starter Kit has everything you need to monitor, control and secure your home from anywhere. Once you've set up your Starter Kit, SmartThings allows you to add any of the hundreds of compatible smart devices to enhance your home.
We can set up your smart home for you with

One App + One Hub + All Your Things
Ready to turn your home into a smart home? Getting started is easy with SmartThings. Simply set up your SmartThings Hub and free app, add in your favourite products, and take control from another room - or another country. It's simple to set up too, meaning you can start making your home smarter in no time.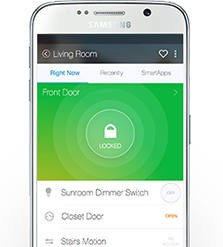 App
Download the free app to run your home from your smartphone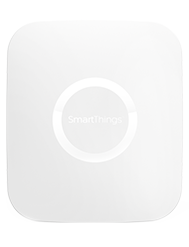 Hub
Connect the SmartThings Hub to your Internet router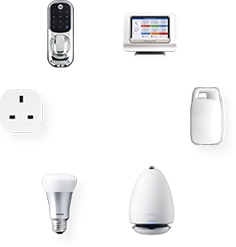 Things
Add as many compatible devices as you'd like to create your smart home
Meet our things
Stay aware of changes in temperature and movement, find out when something unexpected happens, and teach your home to fit in with your daily routine. By connecting your SmartThings hub with our sensors and power outlet, you'll be able to create a smart home suited to you:
Setting up your smart home is easy when you have the knowhow
For only £30 extra our Knowhow experts can remove the hassle of setting up your smart home. Just sit back, relax and you'll be up-and-running in no time. To order our installation service online, simply buy our Samsung SmartThings and installation bundle by clicking the button below. We'll then give you a call to arrange a convenient time and date for your installation.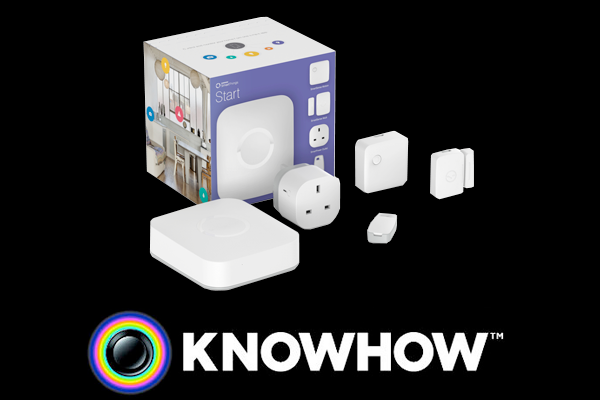 Install
We'll install your Samsung SmartThings starter kit throughout your home.

Connect
We'll connect it to your home WiFi network and set up apps on your smartphone and tablet.

Demo
We'll give you a demonstration of how it works so you can start monitoring your home wherever you are.
A Smarter Home in the Palm of your Hand
Control all of your smart devices on the go with the Samsung SmartThings app. This free, easy-to-use app lets you receive alerts, trigger actions and communicate with your home - no matter where you are.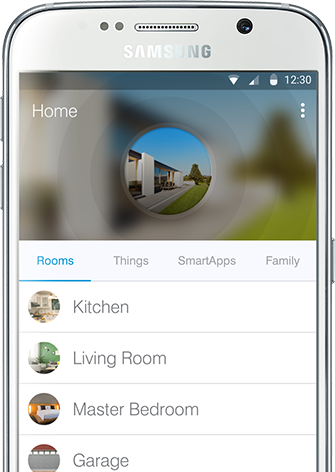 Here are some of the cool things
that you can do using our app:
ADD AS YOU GO
Add as many smart devices as you'd like to create a fully connected smart home.
GET ALERTS
Set up different notifications and alerts so you can keep an eye on what's important to you.
TRIGGER ACTIONS
Set up different actions to automatically happen when you're asleep, awake, gone or back home and your home will remember them.
COMMUNICATE
Where routines or patterns change, tell your home what you want it to do and it will adapt.