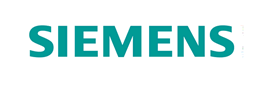 This is the Life
Live for the Moment

Siemens cooking appliances
Siemens as a company continually strives for the best in technology and design mastery. This commitment to style and usability is evident in their oven range. With a wide variety of standard functions across the range, from 3D hot air cooking to the pyroKlean self-cleaning system, there really is an option to suit every kitchen and cooking requirement. Siemens believes that the oven is the most important appliance in the kitchen, and has designed their oven range very much with the user in mind, making their cooking products easy to use with all the settings for an enjoyable cooking experience.
Siemens technologies by series

Siemens' sleek designs are ever present in the iQ100 ovens, with metal control panels, white LCD clock display, blue indicator lights, and pop-out control dials. Offering you 3D hot air cooking and hot air grilling you'll achieve perfectly cooked food every time.

The iQ300 range offers you all the functionality of conventional ovens, with Siemens' prevalent style. The split glass and metal control fascia, white LED clock display, blue indicator lights, and twin pop-out metal-capped control dials combine to create fantastic looking ovens with intuitive features.

Multi-function iQ500 ovens designed with Siemens' customary flair, have split glass and metal control fascias, white LED clocks and temperature displays. The pop-out control dials and stainless steel finish are easy to keep clean, helping you to keep your kitchen gleaming.

The Siemens iQ700 models are their top of the range ovens with trademark craftsmanship, and multiple functions designed for every cooking eventuality. The stainless steel finish and split glass and metal control fascias come together to create beautiful appliances, designed to fit absolutely in line with their surroundings, with a flush-fitting door.
Cooking features
hydroBaking
The hydroBaking setting of the iQ700 ovens retains the moisture generated by the cooking process, resulting in more succulent food. Perfect for baking bread, cakes and pastries, this setting enhances the consistency and helps to prolong the longevity of your baked goods.
Electronic clearText display
Simple and easy to read, Siemens clearText display gives you all the details you need in black and white. With a background of black or white, you can read the current settings easily, as well as the exact time and status of your cooking programme, making it simple to see when your food will be ready. Changeable settings show up as black on a white background, and settings that are confirmed show up as white on a black background.
lightControl
Let yourself be expertly guided through the operation of your oven, with Siemens intuitive lightControl. The logically arranged buttons and controls, with blue indicator lights above each one together with text displays, indicate clearly the current settings. Siemens intelligent ovens will also display recommendations for the optimum settings for what you are cooking. Siemens lightControl gives you the ability to always see the information you need, clearly displayed.
cookControl
Take away the stress of working out how to select the right temperature or cooking programme, with Siemens cookControl. With 68 programmes for fresh and frozen foods, simple instructions ask you for the weight of the food, and your Siemens oven will automatically select the ideal setting. It will then manage the precise cooking time needed, and will switch itself off when the food is cooked, using the remaining heat to conserve energy. Siemens cookControl is perfectly suited for those less confident cooks.
3D hot air cooking
Siemens 3D hot air cooking enables you to cook on up to 3 levels at the same time, resulting in evenly cooked food no matter where it's placed in the oven. Perfect for baking and roasting, 3D hot air distributes the heat consistently around the oven cavity.
Retractable controls
Siemens retractable controls make it easy to keep your oven pristine without any fiddly cleaning needed. The dials cannot be pressed in when the oven is on, so you can clearly see if the oven is on or off without having to look closely.
Keep warm open setting
Functioning like a hot plate, using the Keep warm open setting you can keep your food warm while it's waiting to be served on the oven's ceramic platform base. This handy feature is perfect for a busy household where there is a need for multiple meal times.
Siemens built-in double ovens