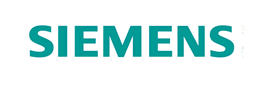 This is the Life
Live for the Moment

Siemens dishwashers
Siemens' dedication to environmental responsibility shines through in their dishwasher range. Siemens dishwashers come with a minimum rating of A+, and use cutting edge technology to optimise performance whilst minimising impact. Zeolith® drying technology uses a natural mineral which absorbs water molecules and releases them as energy. This gives the consumer ultra dry dishes that are shining and ready to use instantly. Among the other fantastic features of the Siemens dishwasher range, the varioDrawer maximises the capacity of the dishwashers. Siemens dishwashers are designed to help create a beautiful kitchen, and are built to make dishwashing a breeze.
Siemens technologies by series

A+ energy rated, with characteristic style and outstanding value, Siemens iQ 100 dishwashers are packed with useful features such as push button controls, LED display, and 5 programmes. With a capacity of 12 place settings, iQ 100 dishwashers are perfect for the smaller household.

A++ energy rated, Siemens iQ 300 dishwashers are pleasing to the eye with a range of intuitive features. They have 6 programmes including an original energy saving eco45 programme, optional varioSpeed and can accommodate 13 place settings.

A++ energy rated, and radiating elegance, the iQ500 dishwashers combine top class features and technology. With 6 programmes including power wash 65, 5 temperatures, and varioDrawer these dishwashers accommodate 14 place settings.

A+++ energy rated, the premium Siemens iQ700 dishwashers have some seriously impressive technology and phenomenal designs. Packed with all the best Siemens dishwashing features such as Zeolith® drying, varioDrawer and Shine and Dry, the iQ700 dishwashers can accommodate 14 place setting dishwashers.
Dishwasher features
varioSpeed
Busy lifestyles require time-cutting measures. Siemens varioSpeed helps to speed up the necessary domestic tasks. By selecting the varioSpeed option, the dishwasher will run its normal programme in half its usual time, with the same cleaning and drying efficiency.
dosageAssist
The Siemens dishwasher range guarantees uniformly clean dishes with dosageAssist. By expertly distributing the detergent evenly around the machine, dosageAssist maximises the dishwasher's performance and helps to produce sparkling clean dishes every time.
varioDrawer
Offering a third basket option, the varioDrawer gives you the increased flexibility of an extra loading level. Removing the need for a cutlery basket, varioDrawer can hold serving implements and smaller kitchen items as well as cutlery.
Shine and Dry
Utilising the power of Zeolith® drying technology, the Shine and Dry cycle results in shining glassware, sparkling pots and pans, and stain free super dry cutlery and crockery.