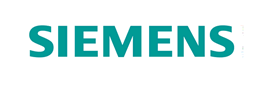 This is the Life
Live for the Moment

Siemens kitchen appliances
Siemens have been breaking new technological ground for over 160 years. Their ingenious and innovational designs result in appliances that can be combined to suit your kitchen's style. Siemens home appliances synthesise appealing design and cutting edge technology. Designed with the environment very much in the forefront, an estimated 98% of components of Siemens home appliances are recyclable, and Siemens as a company endeavour to constantly reduce their carbon footprint. With a variety of timeless appliances, you can transform your kitchen and make it a place everyone wants to spend time in.
Siemens Laundry

Siemens has been the leading creative force in conceiving laundry appliances that are reliable and efficient. Siemens designs laundry appliances with the variety and complexity of modern materials in mind.
View Siemens laundry
Siemens dishwashers

Always focusing on energy efficiency, Siemens dishwashers have an energy rating of at least A*. Siemens award winning Zeolith® drying technology helps to achieve such amazing levels of performance.
View Siemens dishwashers
Siemens refrigeration

The Siemens refrigeration range is all about the best possible quality, sophisticated designs and intelligent technology. The results are a wide range of energy saving products to suit every need, from combined fridge freezers and undercounter units to wine coolers.
View Siemens refrigeration appliances
Siemens cooking

With the kitchen being the heart of the home, the Siemens cooking range is designed so that you can choose appliances to suit your requirements. From ovens and hobs to cooker hoods and coffee centres, you can create your perfect Siemens kitchen.
View Siemens cooking appliances

Siemens technology