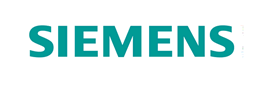 This is the Life
Live for the Moment

Siemens laundry
Siemens' awareness of their customers' needs is evident in their range of laundry appliances. Whether it's a washing machine, washer dryer, or tumble dryer, Siemens laundry offers extensive options to cater for every household and always focuses on energy efficiency. The iDos intelligent dosing system, varioPerfect, autoLoad, and hydroSensor are just a few examples of Siemens environmental objectives. Taking into consideration the diverse range of fabrics available and the fast paced world we live in, Siemens recognise the need to stay ahead of the game with technological advances, and deliver high quality, durable and multi-functioned laundry options..
Siemens technologies by series

With a default laundry setting of inverse logic, Siemens iQ100 laundry appliances reduce normal washing time by 40%. 15 programmes, antiVibration and autoLoad built-in, make the Siemens iQ100 machines simple but effective laundry solutions.

Siemens iQ300 laundry machines include 15 programmes, electronic control dials, programme progress display and 24-hour time delay. With inverse logic and autoLoad, Siemens concentrates on saving energy and water usage, reinforcing their commitment to environmental awareness.

The A+++ rated Siemens iQ500 laundry range incorporates smooth streamlined designs with typically Siemens innovative technology. The 15 programmes are very nicely complemented by varioPerfect, iQDrive motor, antiVibration and autoLoad functions.

A+++ rated, at the top of their class, Siemens iQ 700 laundry appliances include an impressive choice of settings aimed at making laundry as easy as it can be. With 15 programmes, varioPerfect, hydroSensor, iQDrive motor and autoStain removal all part of iQ700 range, Siemens are doing their utmost to streamline domestic tasks.
i-Dos intelligent dosing system
Siemens' perceptive i-Dos feature controls the detergent and softener dose required for every wash. Using the optimum amount of detergent guarantees perfectly cleaned clothes. There's no risk of dull-looking whites or soap residue on clothes, with Siemens' i-Dos system.

Only available on the IQ700 series
varioPerfect
Siemens don't like to limit their customer's choices. Their varioPerfect technology gives you the ability to choose energy saving or quick wash for standard and special wash programmes, for pristinely clean washing.
iQDrive
In true Siemens fashion, they have designed a brushless, wear-free motor that is governed by exceptional solid-state electronics. Their fastest, quietest, most energy efficient and durable motor, Siemens believes in the iQDrive capabilities so whole-heartedly, they provide a 10-year motor guarantee with any Siemens appliance fitted with these marvellous motors.
hydroSensor
Sensing the cloudiness of the rinse water, Siemens hydroSensor operates like an electronic eye in the heart of the wash. Regulating the number of rinse cycles, it ensures perfectly rinsed laundry with every wash.