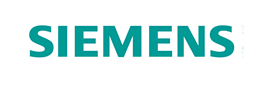 This is the Life
Live for the Moment

Siemens refrigeration
The Siemens refrigeration range has something for every kitchen, with their customary commitment to style and energy efficiency evident in all their products. Stylish designs and innovative technology are ever-present, giving the consumer a wide choice from American-style fridge freezers to professional wine storage solutions. With features such as airFresh filter, superCool, flexShelf and hydroFresh, it is apparent that Siemens always has quality, food safety, and convenience at the top of their design agenda.
Refrigeration features
hydroFresh
Keeping fruit and vegetables fresh for longer, is made possible with the Siemens hydroFresh compartment. Preserving the nutritious vitamins by manually controlling the internal humidity and preventing food from drying out, the hydroFresh compartment helps to keep the crunch and taste in your fresh produce.
coolBox
Perfect for storing fish, meat, cold cuts, poultry and drinks, the Siemens coolBox is an additional fridge drawer with a maintained temperature of 1-4ºC. At this temperature, food is kept fresh for twice as long as it normally would in a standard fridge. The temperature-controlled airflow within the coolBox guarantees a constant temperature, and results in speedy cooling of the contents. This is an ideal function to get drinks cold quickly.
flexShelf
The Siemens flexShelf was designed with adaptability in mind. Made up of 2 interconnected shelves, the top shelf is made of unbreakable safety glass, with the lower shelf attached by metal supports. You can pull the lower shelf down when you need it for extra storage space for smaller items, or store it under the top shelf when you need a larger space beneath.
superCool
Siemens superCool allows you to add warm or new food to the fridge without increasing the internal temperature, or affecting the food that is already stored in it. By switching on the superCool function, products you add to the fridge are cooled quickly and safely without any adverse effects.
multiAirflow system
Siemens multiAirflow system enables a consistent distribution of cooled air over all levels, and thus establishing a constant temperature throughout. Adding warm food to a multiAirflow Siemens refrigerator results in the food cooling 40% quicker than standard fridges, reduces humidity and the build-up of condensation. Foods hold their freshness and for longer.
airFresh filter
The days of smelly fridges are long gone with the Siemens airFresh filter, which works to minimise odours by cold air that is circulated around the fridge, passing through a clever honeycombed carbon filter. This ultimately results in less taste contamination from strong smelling foods.